Join us! Mangrove Watch Cairns Chapter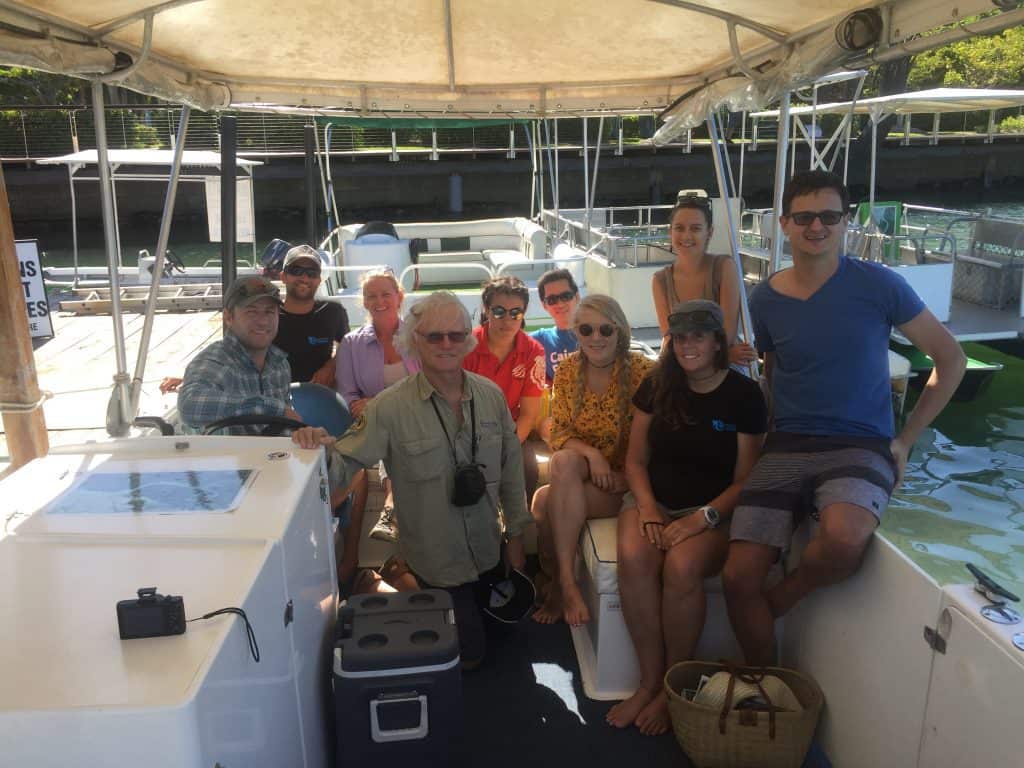 What is MangroveWatch?
If a mangrove falls into the sea, and nobody is watching, does anybody care? The question is what if someone was watching?! MangroveWatch is a citizen-science partnership between communities, scientists and resource-managers to document changes in local mangrove habitats and inform better management of estuaries (see: www.mangrovewatch.org.au). Information about the health of shoreline ecosystems is urgently needed to inform better mangrove management and help protect North Queensland's estuaries and tidal wetlands from unintended development pressures coupled with the impacts of global climate change.
Mangroves are indicators of environmental impact and the health of waterways: by collecting baseline data on the health of mangroves in the Cairns Region we can monitor the ecosystem over time. The MangroveWatch program is designed to be run by members of the community, who actively collect the data via. video shoreline assessment, as well as visual assessment. MangroveWatchers record mangrove habitat condition by filming mangrove shorelines using the Shoreline Video Assessment Method (S-VAM). The S-VAM imagery is a geotagged visual record of shoreline habitat condition that can be directly compared over time. Using the S-VAM data, the JCU MangroveWatch partners map mangrove condition and identify hot-spots of change and priorities for on-ground investment in rehabilitation and management. All MangroveWatch imagery will be uploaded to TropWater JCU's 'ShoreView' platform that will allow anyone to drop down, take a cruise along an estuary and check out the mangroves (like Google street view, but for estuaries).
There are 12 established MangroveWatch citizen science groups across Australia, including the one in Moreton Bay. Developed by TropWater at JCU Townsville these community groups are recording long-term data by conducting assessments in estuaries annually or bi-annually.
What's happening in Cairns?
The Cairns and Far North Environment Centre (CAFNEC) have received funding from the Queensland Government via their Engaging Science grants, Cairns Local Marine Advisory Committee (LMAC) and Cairns Regional Council to establish our very own MangroveWatch Cairns Chapter in the Cairns region. As a part of the 2017 Reef Blitz we launched the project by putting on on a training day to get teams of new MangroveWatch leaders skilled up to start recording data on our local estuaries and shorelines. In this training session we spent a few hours in the morning at CAFNEC to learn about what to do and the equipment, and half a day cruising Trinity Inlet getting the hands on low-down on how to be a MangroveWatcher.
Check out the news from the launch:
Scientists asking for help to monitor mangrove health

Scientists are enlisting the help of Far North residents to monitor the region's mangrove forests.They want to get a better picture of the shrub's health after discovering one of the worst diebacks on record.www.7News.com.au#7News

Posted by 7 News Cairns on Tuesday, 31 October 2017
How can I get involved?
Missed out on the initial training? Never fear – there will be plenty more opportunities to get involved! Sign up below for email updates and we'll be in touch with updates, training opportunities and more! For general inquiries contact Bess Murphy, Community Engagement Coordinator on community@cafnec.org.au or 07 4032 1746
Mangrove Watch Registration