Climate Change in Far North Queensland
What does climate change mean for our region?
Here in Far North Queensland we are set to see some of the most serious impacts of climate change, including sea level rise, flooding, more frequent heatwaves, more severe cyclones, and more. Our local economy is heavily dependent on the health of our ecosystems for tourism and food production. Right now we are on climate-polluting emissions trajectory that would be detrimental for the Great Barrier Reef, and would leave many without homes or livelihoods. Sometimes climate change can seem like an impossible issue to address, but the truth is – we have the solutions, we are just lacking the political will to implement them!
See what CAFNEC and our community are doing to help fight the climate crisis: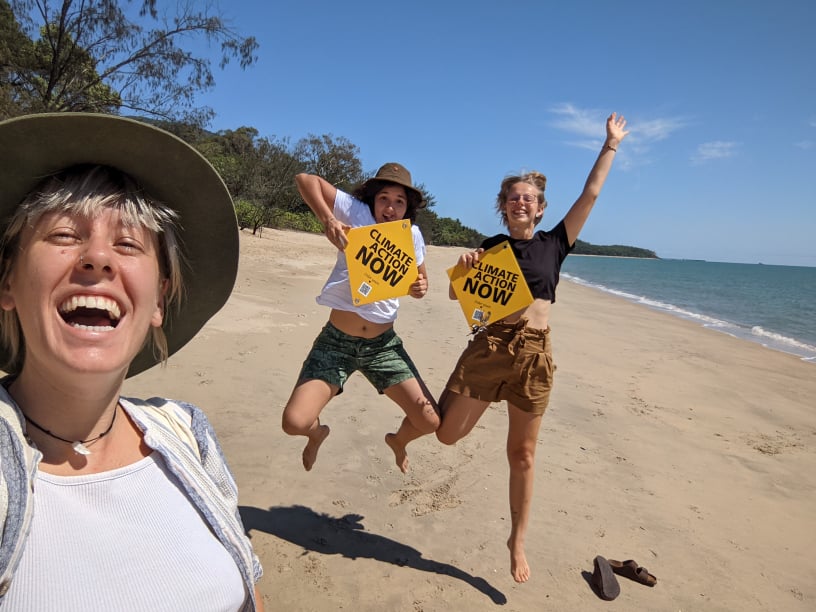 Climate Conversations
See what we learned having 450+ climate conversations.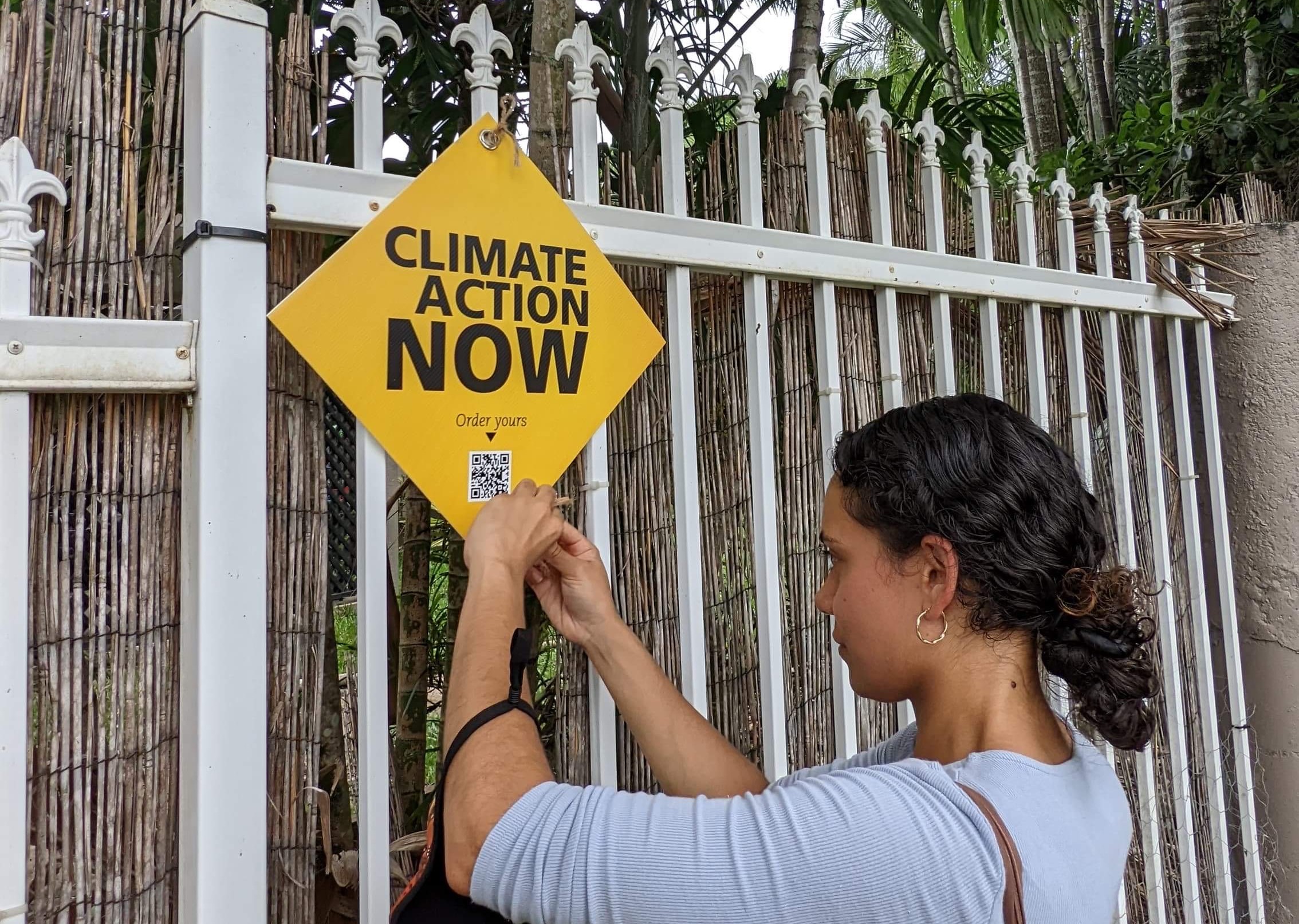 Climate Action Now
Get your free #ClimateActionNow sign!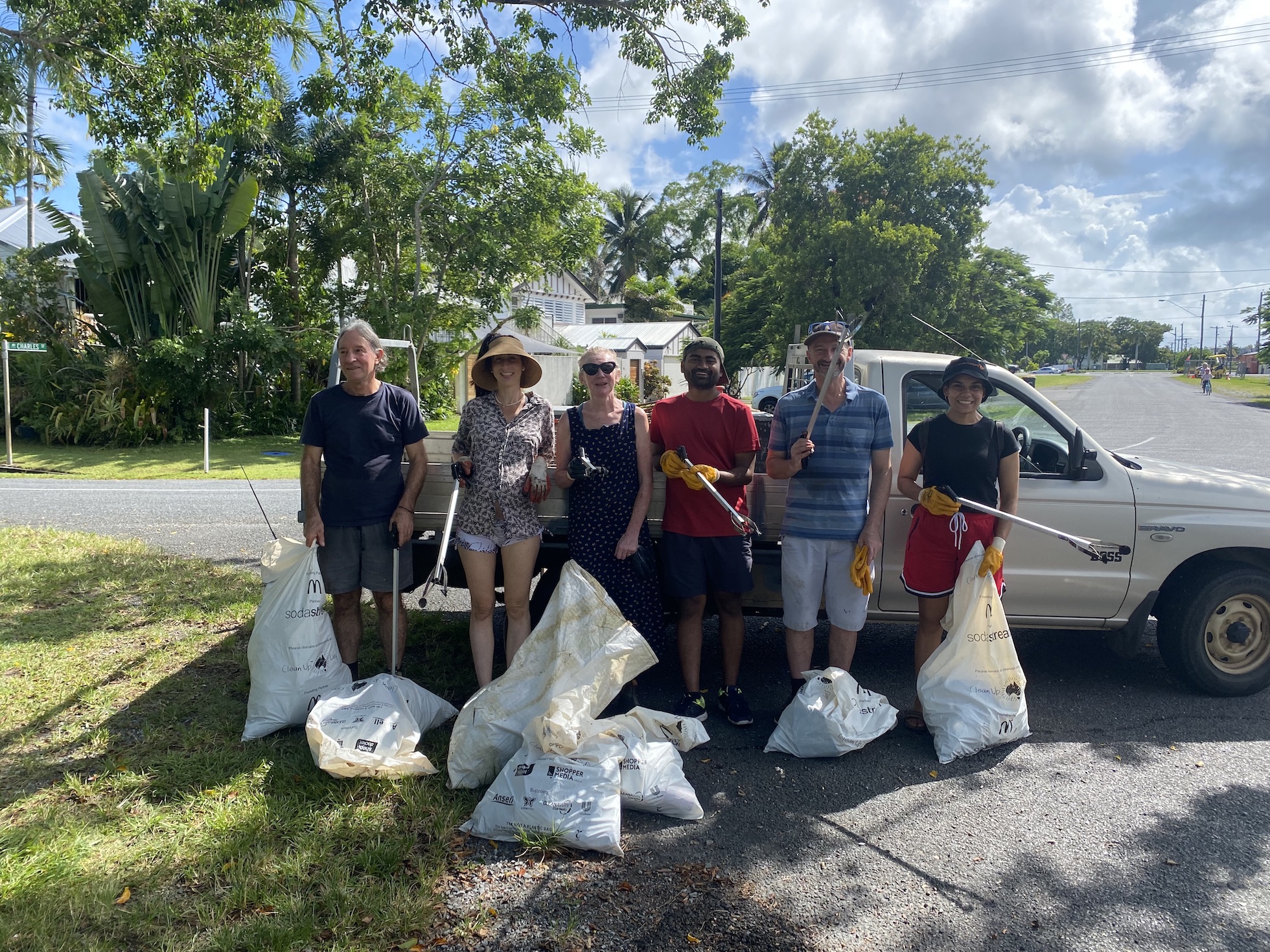 Community Climate Action
Learn what you can do to help fight the climate crisis!
THE ISSUE
Climate change impacts in Far North Queensland Predictions say that we are going to experience longer and more frequent heatwaves, similar to November 2018, less frequent but more intense storm and cyclone events, rising sea levels, intense flooding rainfall events, more bleaching of the coral reef, rising sea temperatures, the increased incidence and spread of mosquito-borne and tropical diseases and more.
Government inaction
The key issue is that our government is not adequately mitigating and adapting to climate change. Cairns Regional Council is not adequately planning for climate hazards such as sea-level rise, fire and flooding. Along with this our State government is allowing for new fossil fuel projects and lagging in adopting renewable energy and our Federal Government's newest emissions reduction target of 43% below 2005 levels is not in line with science-based targets to mitigate the worst impacts of climate change to come.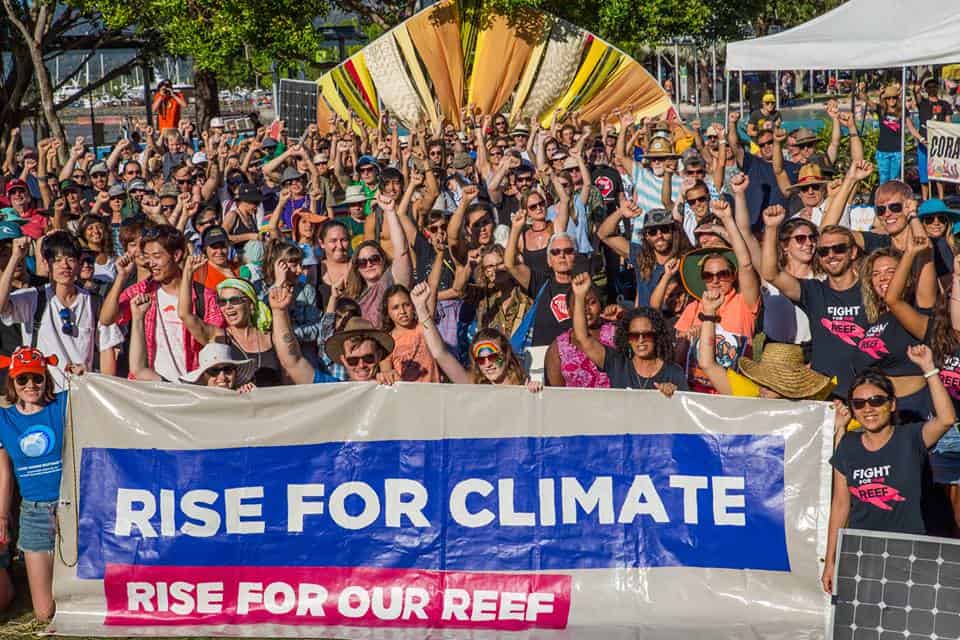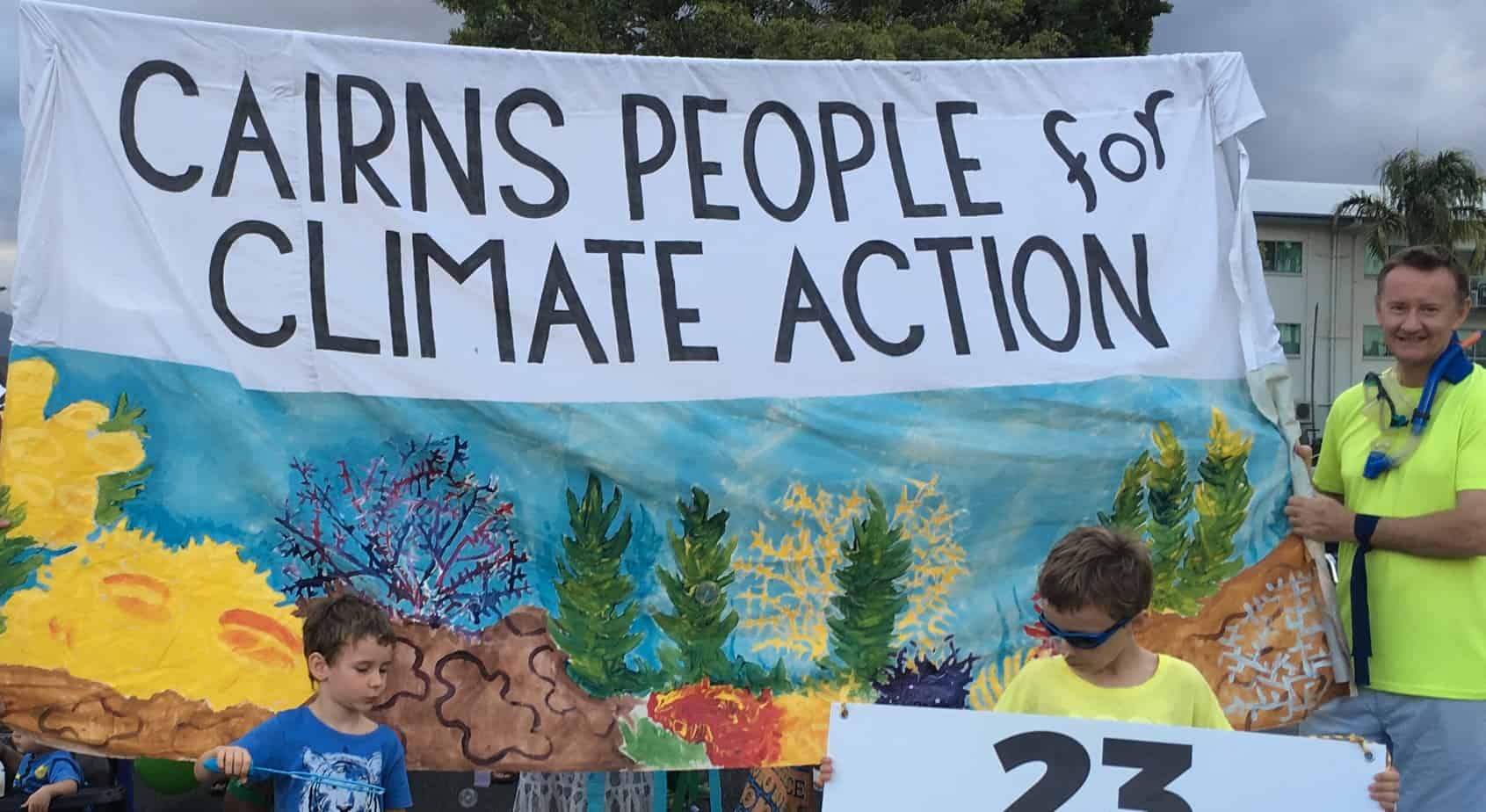 THE SOLUTION
Sometimes climate change can seem like an impossible issue to address, and there are many different ways to improve the current situation. We want governments to acknowledge and accept anthropogenic climate change.
For the Cairns Regional Council to introduce comprehensive climate policy and ensure that our planning systems are accounting for up to date modelling for climate hazards including sea level rise, flooding and storm surge.
For the State and Federal governments to say no to new coal and gas projects and to rapidly progress a just transition to renewable energy. We support 100% renewable by 2030, ensuring a just transition for rural, remote and Indigenous communities.
 More about the Problem
For decades we have had the experts telling us that climate change is a very real problem and that humanity is the key driver. The great thing about that is we do not need to do the work to tell you about climate change because there are so many great resources out there! 
See the links to the right, there are also great resources here;
Predicted climate change impacts on our region -Council's Local impacts fact sheet.
An interactive quiz to calculate your Carbon Footprint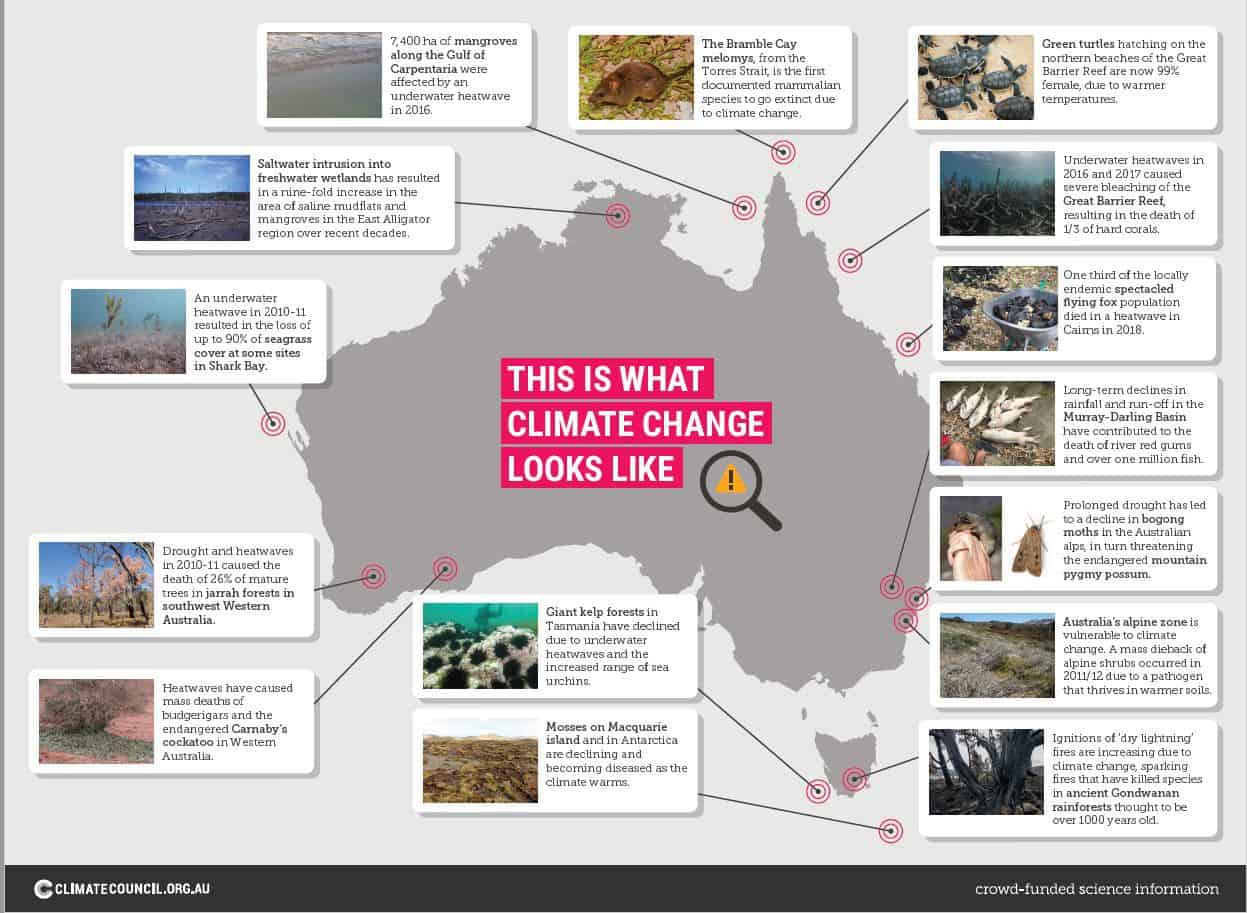 FNQ Climate Impacts Report
5 Personal Steps to Tackle Climate Change
Stay Updated!
Don't miss an opportunity to make a difference. Join the mailing list to receive CAFNEC news, events, actions and more!