The impacts of climate change are being felt around the world already, and here in Far North Queensland we are no exception. We are seeing increased and severe terrestrial and marine heat events, coastal hazards, wildfires and more.
While we already feel the impacts of climate change, impacts are predicted to worsen.
To avoid the worst of climate change we know that we need to reduce our emissions and an essential step is to scale up our use of renewable energy, and reduce our use of fossil fuels. We are excited to see that the Queensland Government is progressing the the transition to renewable in Queensland. However, we are seeing energy development across Queensland out-run government planning and result in uncoordinated development which will not result in best practice for nature, community and our climate future. 
CAFNEC Position on Energy Development and Nature

Our Climate Future: Renewable Energy and Thriving Nature 
Here in Queensland, communities are excited to see the transition from fossil fuel energy to renewable energy, an essential step towards a safe climate future. As a collective we recognise that the transition to renewable energy is essential for the emissions reductions required to protect communities and nature from the impacts of climate change.
Fossil fuel development, particularly coal and gas projects, has created a legacy of environmental and cultural destruction. With a new age of energy comes an opportunity to create a better relationship between nature and energy projects.  The transition to renewables must be just; for communities and for nature. While a transition to renewable energy is essential for a safe climate future, so is the protection and enhancement of Queensland's natural areas, its forests, water ecosystems and wildlife. 
We will not support any energy development that comes at an unacceptable cost to nature, including renewable energy. That means it must not
Be on the site of, directly adjacent to, or directly impac

Matters of National Environmental Significance
Matters of State Environmental Significance

Reduce or remove threatened species habitat

Adversely impact aquatic ecosystems or water sources
Further, renewable energy development must result in a positive outcomes for our communities and should not
be developed on good quality agricultural land

result in a decline in the proportion of state ownership of power generation in Queensland

Be approved without well established and agreed Community Benefit Schemes
We have an opportunity to ensure that the renewable energy industry has a net positive impact on habitat and biodiversity. We can see a future where Australia has a thriving renewable energy industry, large tracts of protected and diverse natural areas and sustainable agriculture keeping communities healthy. We recommend that proponents seek to develop projects on land which has previously been developed, impacted or degraded, and commit to some restoration of this land. We also recommend that proponents genuinely seek the local community's social license to operate. 
We also recognise that First Nations justice is an essential part of the transition and support First Nations aspirations for Country and Management of Country. We recommend that no project is advanced in the absence of free, prior and informed consent from relevant First Nations peoples and invite the integration of traditional ecological knowledge in the assessment of impacts and management of any relevant natural and cultural heritage.
Wind Farm Development in Far North Queensland
Many community members have contacted CAFNEC with concerns about clearing associated with wind farm development in our region. Renewable energy like other energy development should not be at a cost to nature. Concerns about the energy development in Queensland have been heightened by the impacts seen as a result of the clearing at the Kaban wind farm.
Below are some updates about Wind Farm proposals in FNQ.
Epuron (proponent for Chalumbin wind farm) have recognised that their first attempts at community engagement was inadequate. Epuron have now engaged Kim Forde at MissingLink consultancy to manage (and repair) their community engagement. Epuron are now considering forming a community consultative committee that is for locals who are directly impacted by the proposal. There may be a different community engagement committee for the broader community that hold concerns about this project.
The site evaluation process for Chalumbin has now started and will continue up until February. After that, the collation of site information will be added to the environment report. The application process for the proposal won't progress until all that work has been completed. This is an essential time for the community to engage with Epuron and the new consultant.
The Upper Burdekin wind farm (2021/9066 – Upper Burdekin Wind Farm), QLD have reached out to both NQCC and CAFNEC to get guidance on their proposal (136 turbines) and are about to get started on their community engagement. They are at the EPBC referral stage of the process. CAFNEC and NQCC will remain engaged with the proponent as this proposal progressed.
We are aware of the Mt Fox Windfarm proposal and working to understand the community and nature impacts it will have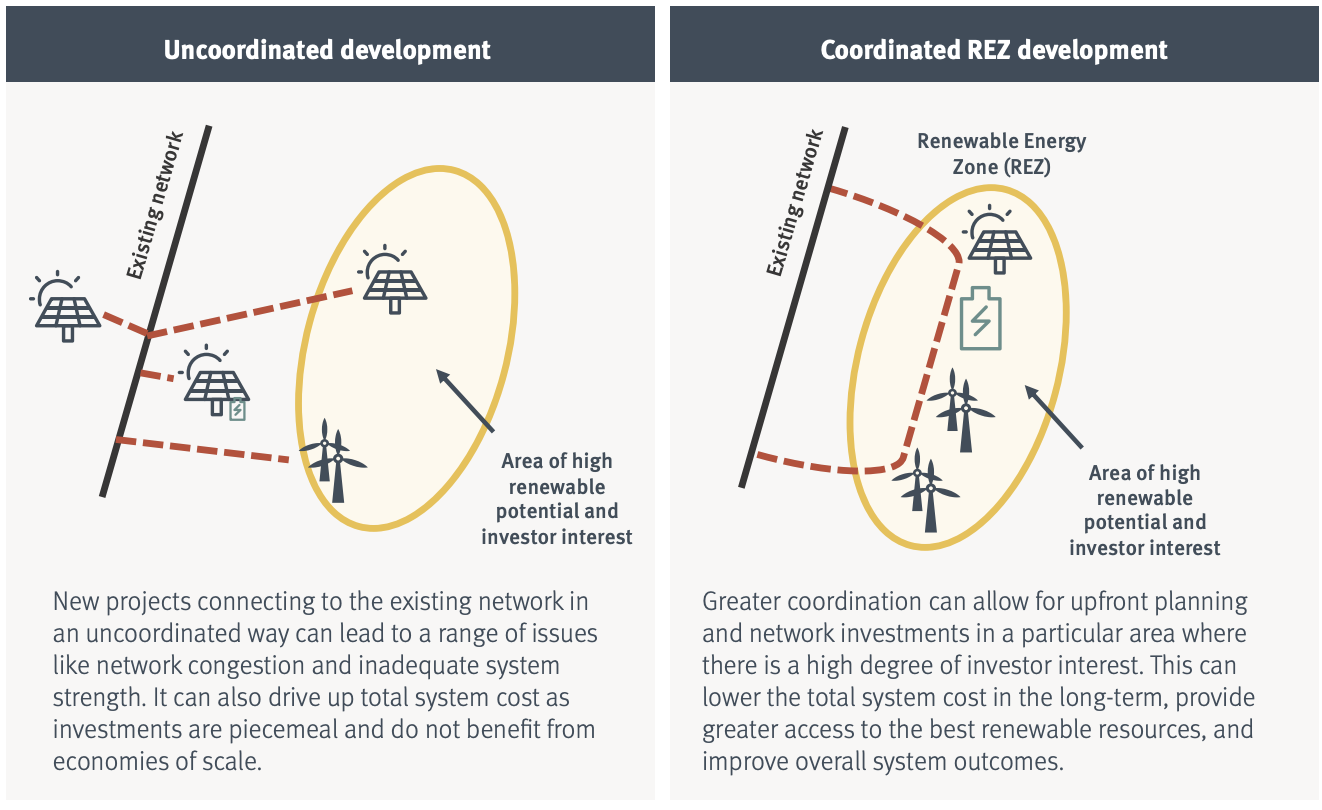 QREZ Technical Discussion Paper
The Queensland Government have identified Queensland Renewable Energy Zones (QREZ). The Northern REZ is a huge area that stretched from Mackay to Cairns. The government has not yet finalised a management plan or detailed model for how QREZ's will operate. They have now released. aTechnical Discussion Paper for community consultation.
Currently this paper does not mention the environment or nature. It is imperative that our planning of energy development, no matter what it is, does not come at a cost to nature. CAFNEC encourages the community to make submissions on the paper, and ensure that the need to plan for reduced impacts is included. We will be putting out our own submission in early January.
Submissions are being accepted between 10 November 2021 and 14 January 2022.