Leave a Living Legacy: Give a Gift in your Will
Why leave a gift in your will?
When you leave a gift in your will to CAFNEC you provide a legacy for your children, grandchildren and all future generations. A gift in your will costs nothing now, and every gift, large or small, will help to drive the change needed to protect the places, wildlife and people we love in Far North Queensland. 
We know that climate change, habitat destruction, and wildlife extinction threaten the wonders of Far North Queensland. Leaving a gift in your will can help safeguard the future of FNQ for our familes, loved ones and all living things. 
Writing your Will
Your will can reflect what is important in your life. Leaving a gift in your will often comes from a deep joy in the natural environment and a desire to pass this on to future generations. Discuss your wishes with your family to ensure they understand that your charitable gifts are really important to you. 
Your Will is a very important legal document and Cairns and Far North Environment Centre advise that you consult a solicitor or the Office of the Public Trust. If you have already prepared your will, you can still include a gift to CAFNEC by adding a Codicil or when you next update your current will. 
Appropriate wording of your Will is crucial. For your gift to be valid, the organisation's full name, i.e. Cairns and Far North Environment Centre Incorporated, must be used. If necessary, your solicitor or trustee company can contact us to discuss your wishes or request further information. 
Suggested wording
A clause may be inserted in your Will using the following words:
"I GIVE (insert here the details of the bequest) free from all debts (secured and unsecured) payable in respect of my estate to the Cairns and Far North Environment Centre Incorporated and I DECLARE that a receipt of the Secretary or Treasurer for the time being of the said Cairns and Far North Environment Centre Incorporated shall be a full and sufficient discharge of this best to my executor(s)."
You may need to update your will several times over your lifetime as circumstances change. It is important to review your will regularly to make sure it is still valid so that your wishes can be fulfilled. 
"CAFNEC has achieved so much to protect our reef and rainforests in the past 40 years. It's so inspiring to walk into CAFNEC today and see a powerful new generation of campaigners and educators working hard and smart – I get so much hope and joy from the strength of our environment community. That's why I've made a gift to CAFNEC in my will and it's given me a wonderful feeling about leaving an important and living legacy. I'd like to encourage others to do the same!"

– RO HILL, GIFT IN WILL GIVER
Common types of gifts: 
Specific cash gift 
A specific cash amount is another form of gift that allows you to nominate a certain quantity of money. Regular review of your Will should be made. 
Residual gifts 
After providing for family and friends you can choose to leave what remains (residual) to Cairns and Far North Environment Centre. Regular review of your Will is recommended to account for changes in your estate or compensate for inflation.
Percentage gift 
You may decide to share your estate among a number of charities by allocating a percentage. In this case your Will does not need to be reviewed regularly. 
Photos below: Lifetime environmentalists and friends Lesley and Ro make campaign plans for CAFNEC in 1980,
and 40 years later discussing how to encourage  CAFNEC supporters to leave a gift in their will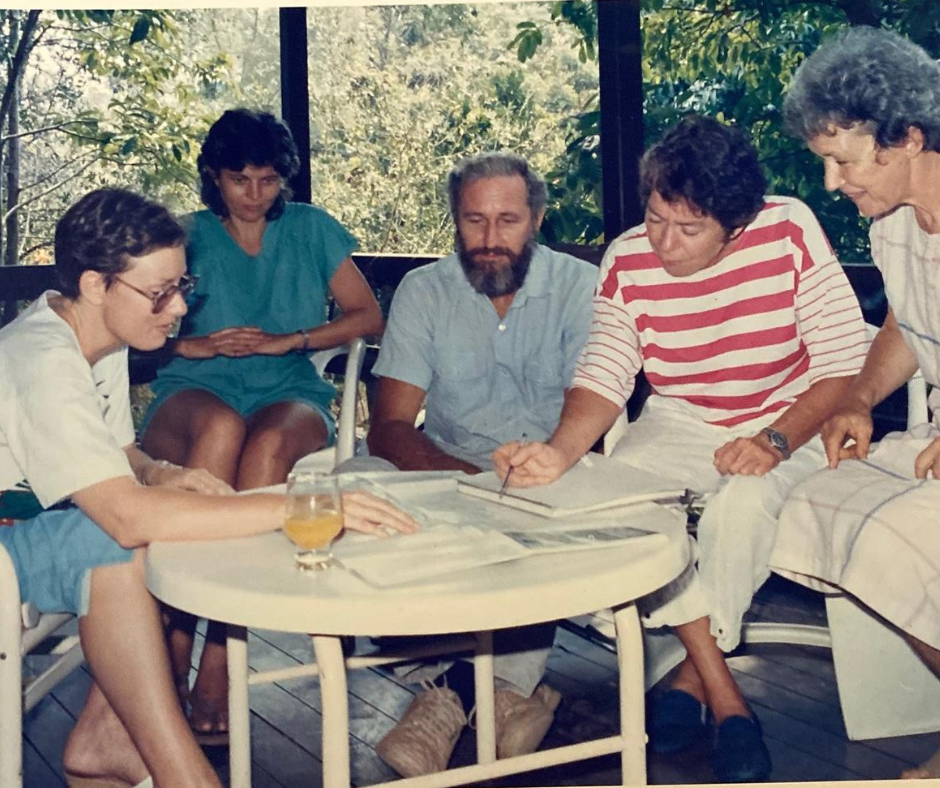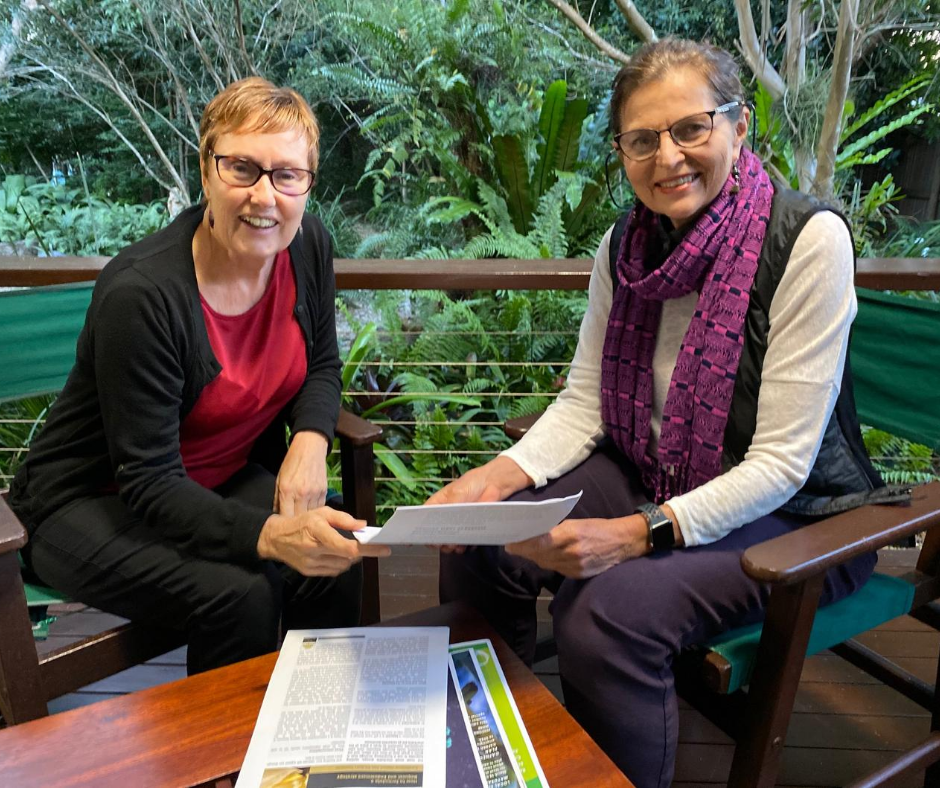 Want to know more about Gifts in Wills?
Fill out the form below & our team will be in touch:
Contact Information:
Please contact us for further information about leaving a gift in your will, we would love to talk with you, particularly

if you have already taken steps to include CAFNEC in your will.

Confidentiality of your advice will be respected at all times.


Tel: (07) 4032 1746 Email: community@

null

cafnec.org.au