We are always searching for more volunteers to supercharge our events. Specific opportunities will be advertised below but to make a general enquiry about how you might be able to help get in touch with Alex, our Projects and Events Coordinator by sending her an email at projects@nullcafnec.org.au. 
ANNUAL major fundraiser

Far North Wilderness Bike Tour
The Far North Wilderness Bike Tour is CAFNEC's major fundraiser that has been running since 2001! The Bike Tour is an unforgettable 6-days of mountain biking through the spectacular Wet Tropics World Heritage Area in Far North Queensland. Spots are capped at 45 riders so if you are interested in registering, hop to it!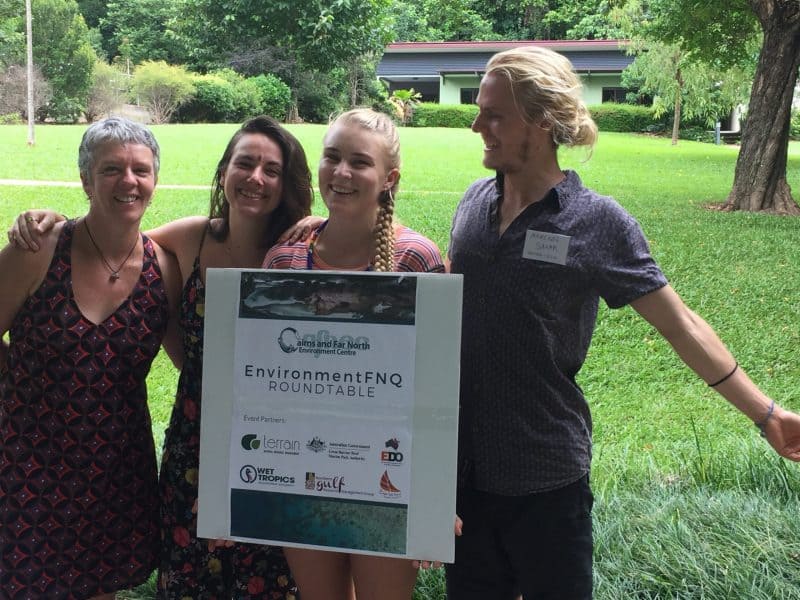 ANNUAL conference

FNQ Environment  Roundtable 
Saturday 17th April 2021: Roundtable is open for registration!
The FNQ Environment Roundtable brings together CAFNEC member groups, members and the broader community together to collaborate and share our collective work for the Far North Queensland (FNQ) environment.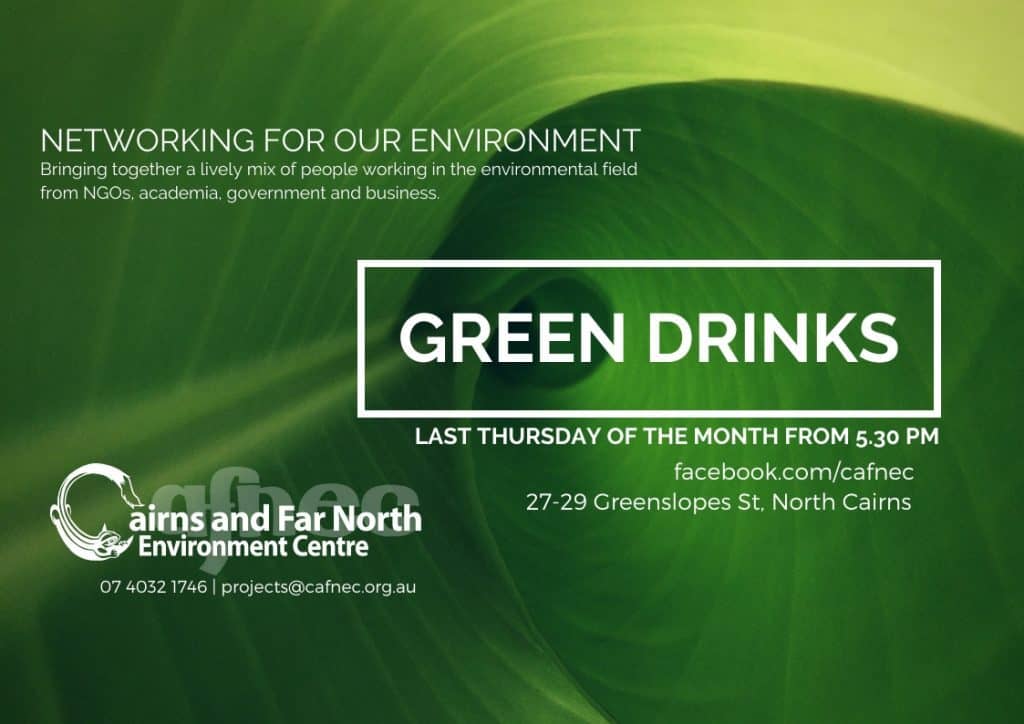 networking for our environment
Monthly Green Drinks
COVID-19 UPDATE: Green Drinks now in-person. Registrations are a must!
Join us on the last Thursday of every month to meet like minded people. This casual networking event features speakers, music and brings together people from academia, NGOs, government, business and more, who all care for our FNQ environments and community.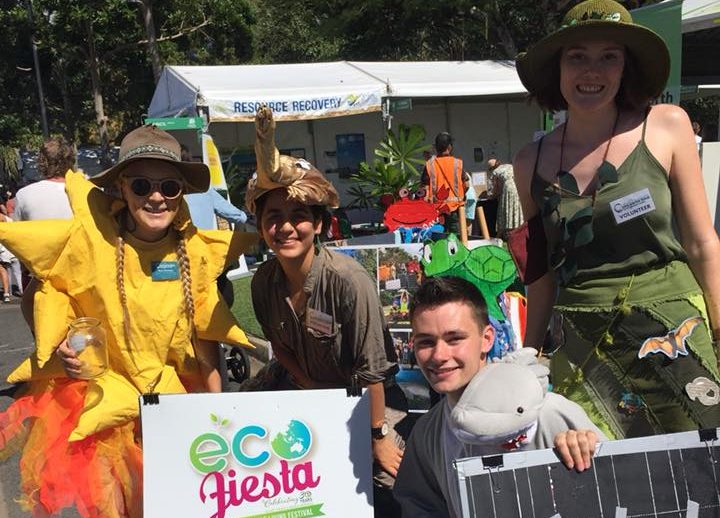 Community Collaboration

EcoFiesta
Every year Cairns Regional Council puts on a day of live music, interactive workshops, free kids activities and a massive expo of green-tech and sustainable living solutions. As a key partner of the festival CAFNEC holds a stall to educate and engage our community in the work we do.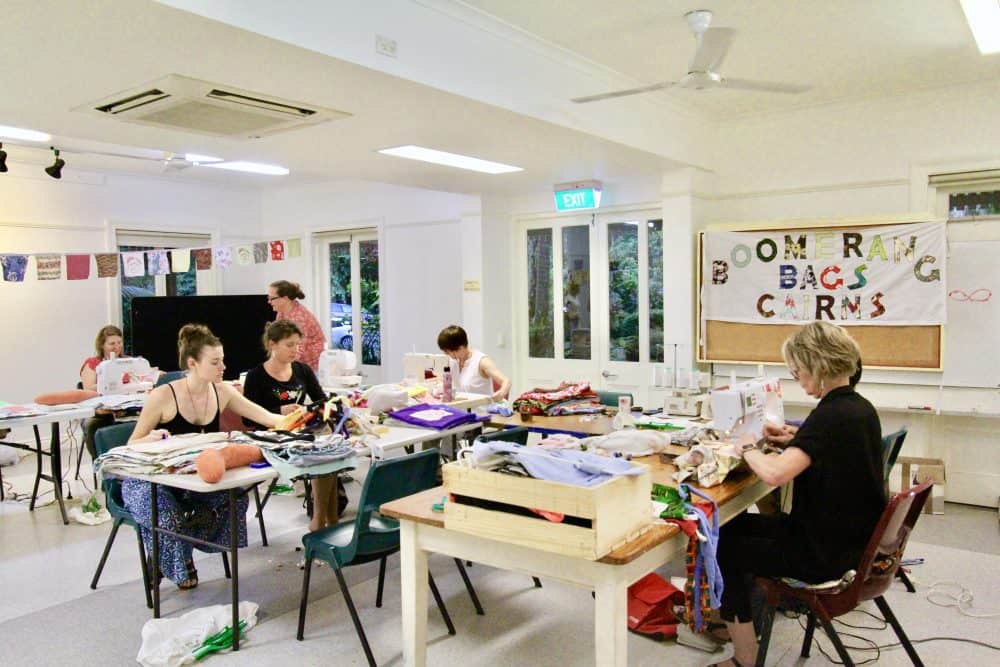 monthly sewing bees

Boomerang Bags Cairns
COVID-19 UPDATE: Boomerang Bags Cairns is now sewing from home. See event page for more details. 
Boomerang Bags Cairns meets on the first Thursday of every month from 4.30 to 8.00 pm to sew Boomerang Bags as a group. We sew, we chat, we drink tea and usually, there is cake too! Got a sewing machine? – Definitely bring it along! Don't have one or can't sew? There are plenty of other jobs and with the expertise present, you can learn to sew too.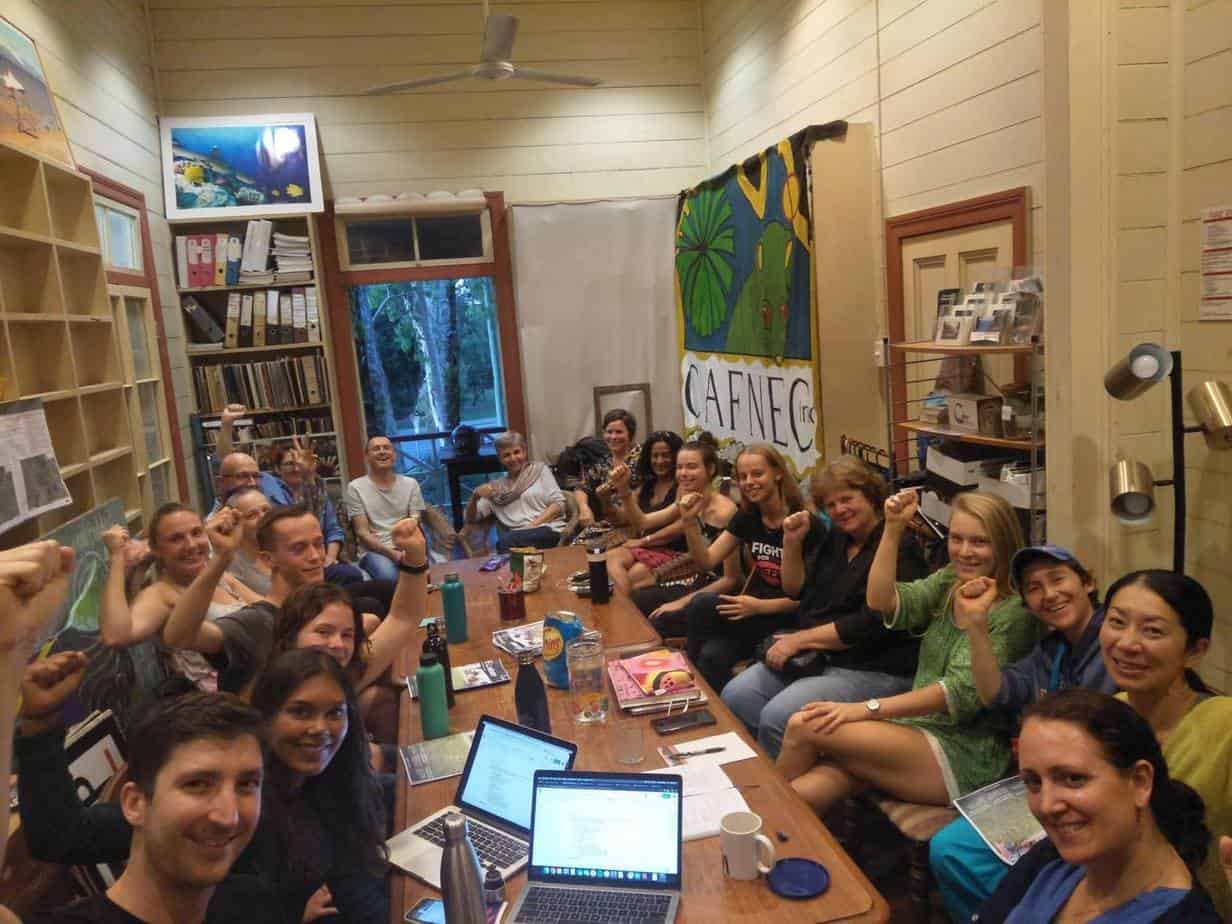 Building our community
Campaign Volunteer Meetings
Join our Community Organiser and our Campaign Volunteers as we take on proactive advocacy, and campaigns for a safe climate and flourishing FNQ natural environment. Our meetings are about learning each other's stories and taking action!