What Drives Us
Our Mission
To bring together the broad-based community and other organisations to take action to promote a vibrant Far North Queensland natural environment 
Since 1981
CAFNEC has been advocating for the protection of nature in
Far North Queensland since 1981.
ABOUT CAFNEC 
The Cairns and Far North Environment Centre (CAFNEC) is a not-for-profit incorporated association that acts as conservation council for the region from Cardwell north to Torres Strait and from the east coast to the Gulf of Carpentaria. We work to protect the environment by enhancing the capacity of local groups and community members to act for conservation, strengthening networks within FNQ, facilitating region-wide cooperation to identify and coordinate action on issues of regional significance and when necessary, engaging in campaigns that are strategically important for the region.
The FNQ environment needs a strong voice, and the people of FNQ who know, love and live in the region are the best ones to be that voice. Protecting the world's largest living structure (the Great Barrier Reef) and the oldest continuously surviving rainforests (the Wet Tropics) – as well as the other spectacular natural areas in the region – is a huge challenge and needs resources. These World Heritage Areas are important to Australians and global citizens alike so we also need people outside the region to join and support us in giving voice to the local community members who speak and act for these globally-recognised natural wonders. 
Like many not-for-profit organisations, we have a small number of staff that keep things ticking along but volunteers, members and donors are the real power behind the organisation so the more we have, the more we can do.
OUR HISTORY 
CAFNEC was formed in 1981 by members of a number of local conservation groups. It was felt that group coordination and a higher profile for regional environment issues was needed with a single, accessible contact point. Since 1991 that contact point has been both an office and library in Cominos House, a restored Queenslander at the corner of Greenslopes and Little Streets, where the then city council chose tenants for their contribution to restoration and to co-operative management. Cominos House is one of the most well know cultural and historical buildings in Cairns, close to the Flecker Botanic Gardens. Since CAFNEC's establishment it has been the focal point for environmental action and education in the region.
Pia Harkness | President | She/Her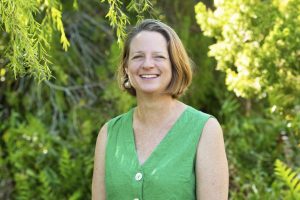 Pia was born and raised in Townsville and was fortunate to spend much of her childhood on Magnetic Island where the seeds of her interest in tropical marine ecosystems were sown. She studied a Bachelor Environmental Management at Newcastle University and a Master of Tropical Environmental Management at Charles Darwin University. Pia went on to complete a PhD which examined marine conservation and community development policies and their implications for coastal communities and their livelihoods in remote eastern Indonesia.
Pia is now a Social Scientist working with Traditional Owners to bring together Indigenous knowledge and western science) for land and sea management with multiple benefits. After nearly a decade living in Darwin, Pia is excited to be getting back into diving in Cairns, and has recently taken up mountain biking. 
Belinda Billing | Vice President | She/Her
Belinda has worked in sustainable tropical agriculture 
in the Mackay Whitsunday and Far North regions for more than ten years. Her focus has been on improving water quality in Great Barrier Reef farming regions by working collaboratively with agricultural communities.
She has a Bachelor of Communication and is currently studying Psychological Science and Sociology, her work experience spans journalism, adult education and, more recently extension and project management in sustainable agriculture.
Belinda's work and passion lies in bringing together science and community to create change for a more sustainable and equitable world. 
When Belinda is not working you'll probably find her playing with her dogs or hiking the 
region's
 beautiful trails.
Avinash Chennuri | Secretary | He/Him
Avinash is a multi-disciplined management and development professional with more than six years of experience. He was trained in international development, geo-political relations, sustainable development, and business management. Avinash has worked as a marketing and operations head for many enterprises in India and led several international projects. He recently finished his second masters and graduated from James Cook University in Masters of Global Development.
He is a passionate researcher and an ardent advocate of eliminating polarisations and inequalities and promotion of equitable development, social and climate justice, civil and political rights, and democracy.
Bess Murphy | Treasurer | She/Her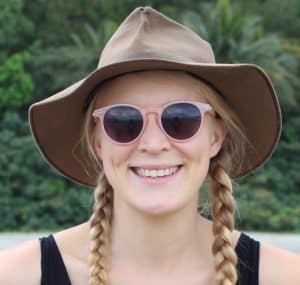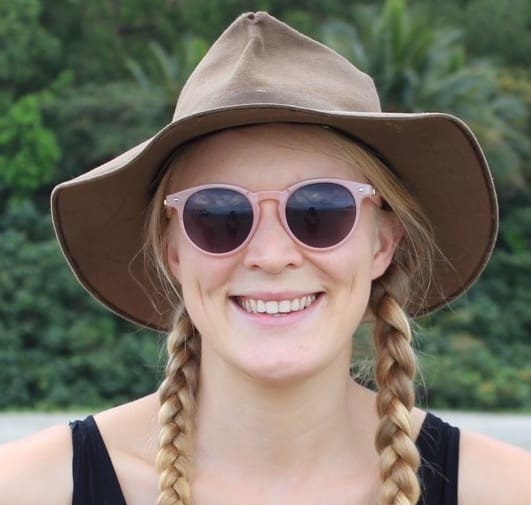 Hailing from country NSW and trained as an Environmental Scientist/Biologist Bess is passionate about environmental advocacy, science, social change & sustainability. 
She has over half a decade of environmental campaigning and outreach experience spanning Bathurst, Wollongong and Cairns, including most recently working at CAFNEC from 2015-2020. 
When not at CAFNEC you can find Bess crafting sustainable timber jewelery in an off grid shed on the Tablelands, under the sea, or hiking in the rainforest nerding-out on botany. She now runs two eco-conscious businesses with her partner and teams.
Claire Doherty | General Member | They/Them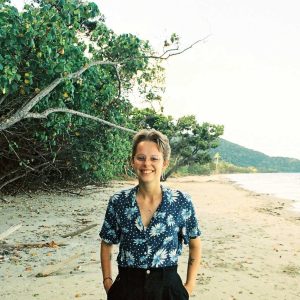 Hailing from Far North Queensland and living on Gimuy-walubarra Yidinji and Yirrganydji Country, Claire has been building the power of young people in Regional Queensland to fight for climate justice for a number of years: starting with the school strike movement and joining the CAFNEC management committee in 2019.
When they're not organising, you'll catch Claire practising photography, in the ocean, or having a float in the many beautiful freshwater creeks FNQ has to offer.
Claire currently works as the Regional Queensland Organiser at AYCC.
Sioux Campbell | General Member |
Sioux Campbell currently works as a Disaster Resilience Officer for Cairns Regional Council. Until recently, she was a director of the Tangaroa Blue Foundation and continues to provide governance advice for not-for-profit organisations.  She is a keen outdoors sportswoman on land and in the water. Sioux has a long history of involvement in environmental management through past employment with New Zealand's Department of Conservation, her own environmental PR consultancy and voluntary positions with marine conservation organisations. As a crisis manager and community engagement specialist, she is a Fellow of the PR Institute of NZ, a life member of the NZ Association for Environmental Education and an FNQ Ambassador for the International Association of Public Participation.