Looking After Country on the Western Cape
The Western coast of Cape York is an incredible landscape which hosts a diverse range of ecosystems, culture and natural beauty. It is described by some as 'untouched', but the area has a history of mining, tourism and colonisation, all which has had unacceptable impacts to Country.
Communities who live in Cape York are often put in a dichotomy where they are told by large corporations that the options for their future are extraction, jobs and money, or no industry, no jobs and no wealth.
Time and time again communities face development proposals that have poor transparency, minimum to no consultation and big impacts to people and nature. The development proposals faced by Teppetiggi and other Traditional Owners in Western Cape York are no different.
In 2022 Nerida Brown and Temaleti Matasia approached CAFNEC with concerns regarding proposed Seismic Surveys in Bamaga Basin for Gas and/or Oil extraction. As well as concerns about its potential connections to an Indigenous Land Use Agreement for a Gas Pipeline through Cape York that was signed in 2008, and what potential links it could have to Bamaga Basin.
With funding from Groundswell, CAFNEC was able to support Nerida and Temaleti bringing other First Nation Leaders from across Northern Australia, who are advocating for an end to Fossil Fuel extraction and more action on Climate Change, to Cape York. Here, these leaders met with Teppethiggi Elders and other Cape York Traditional Owners and Elders to learn, share and build relationships.
Concerning Development Proposals in Cape York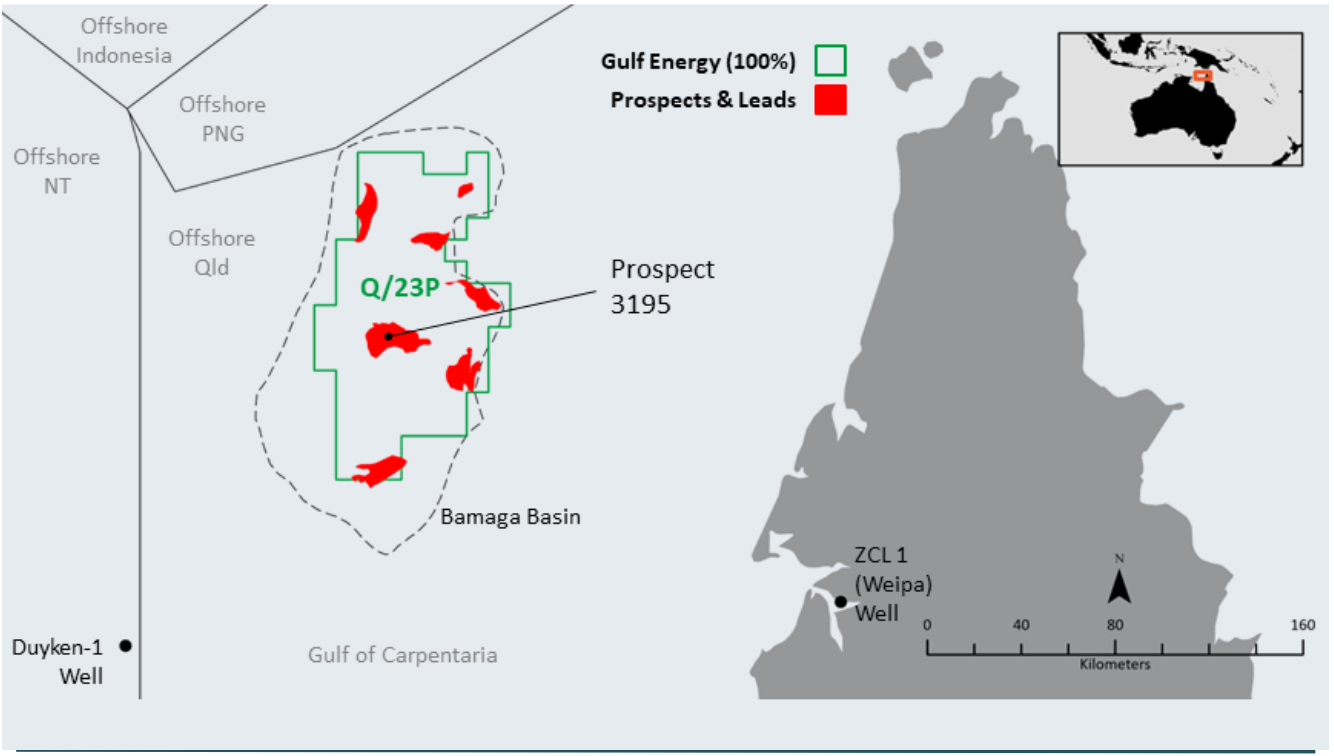 Bamaga Basin
In March 2022, Gulf Energy submitted their application for Q23/P Site Survey Environment Plan in Bamaga Basin to NOPSEMA. The plan listed no Traditional Owners or Aboriginal representatives of any kind in the Stakeholder Consultation. They have since withdrawn the application.
Bamaga Basin is 150 km off the coast of Weipa and Mapoon. Environmental concerns include the increased climate impacts associated with fossil fuel extraction and use. Additionally, the Gulf of Carpentaria is host to important habitat for many protected species and culturally significant species such as turtle, dugong, whales and more. The Gulf has important prawn and other fisheries, all potentially impacted by the proposal.
The lack of any Traditional Owner stakeholder identifications is a clear cause for concern as there is strong sea Country Connection for many Traditional Owners in the Gulf. Additionally the community should always be aware of development proposals that affect them.
Gulf Energy currently have a licence with NOPTA for the exclusive rights to the Q23/P Site. However this licence will expire in August 2024.
Pipeline Indigenous Land Use Agreement (ILUA)
In 2008 an ILUA was established that permits a pipeline from the tip of Cape York down to the Mitchell River Catchment. The ILUA was signed off by Cape York Land Council on behalf of 13 other party groups – Traditional Owner Groups across Cape York, in agreement with the Cape York Pipeline Company.
The Cape York Pipeline Company is now deregistered under ASIC, and according to the Queensland Government no pipeline licence was ever granted in relation to the ILUA.
This ILUA appears to be expired due to the below quote and the fact that a key party to the agreement is no longer a legal entity.
"Upon expiry of that period of 10 years, without a license being obtained by CYP, the Agreement will terminate and will be removed from the Register of Indigenous Land Use Agreements."
Despite this information and ongoing requests for clarity, the Cape York Land Council and Native Title Tribunal are not providing any certainty to community about whether or not the ILUA is valid. This is leaving the community confused and suspicious about the currency and purpose of the ILUA.
Puti'Ki Ni'Ripono On Country Meeting
For some time now, Teppethiggi Elders have been trying to raise concerns with people in Cape York about the potential threats that mining and extraction have on Country. Particulalry fossil-fuel extraction. However, withouth resourcing or access to clear information, which is hard to get from government and mining corporations, we weren't able to get through to the community or other organisations in the Cape. By teaming up with CAFNEC we were able to present together and demonstrate the reality of the situation and ground people in what was happening On Country, what is concerning about it and what they can do and how they can be involved.
Presenting the information about Bamaga Basin and the Pipeline ILUA really opened people's eyes. We were able to really tell the story of what's happening, face to face and discuss it properly. People around the room could ask questions and discuss what was proposed, and how it related to other mining and extraction in Cape York.
It was also important helping Traditional Owners in Cape York get to know CAFNEC and the way that we can work together. The difference about working with CAFNEC is that we have the same agenda, which is Caring for Country. CAFNEC respect our leadership and don't see us as troublemakers, or have their own agenda. We are working in partnership for the benefit of our people and Country across Northern Australia.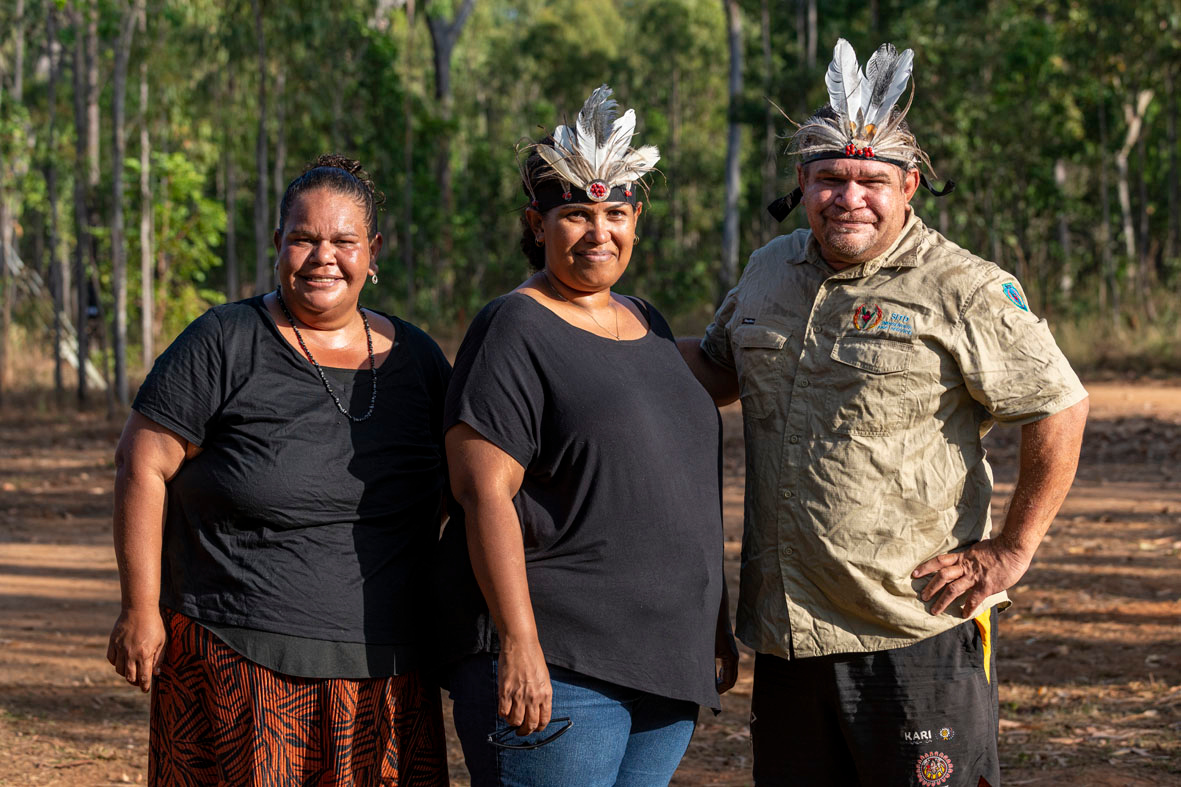 We are truly grateful for this gathering on country. After 123 years to even do dance and striking the clapsticks was the entry to the start of a new beginning for everyone. It was making history on a spiritual level. It was healing, everyone felt the presence of old people being a part of welcome to country. – Nerida Brown.
What's shifting is people's mentality of duty of care to Country. People are waking up to the choices that we are making and what happens on Country. With more information, the empathy side of things are being awakened inside people. Instead of things being corporate and numb, it's not money talk, or native title talk, it's Country talk.
Read the Report
Different Traditional Custodians from Cape York joined on Country to better understand the Bamaga Basin proposal and Pipeline ILUA and how these proposals can impact Country.
It was a significant gathering and it was overwhelming when everyone started coming together. All the Elders coming together from different groups. We asked the old people to guide us, so that we could stay on track and keep everyone focused on our shared challenge and commitment to Country. After the smoking ceremony, everything fell into place.
Elders and Traditional Custodians shared the challenges that they see on their Country and their concerns about the information shared from Teppethiggi, CAFNEC and other delegates.