The FNQ Environment Roundtable is an event that brings together CAFNEC member groups, members and the broader community, to network, collaborate, learn and share skills for a flourishing Far North Queensland environment can continue.
FNQ Environment Roundtable
Saturday 17th April 2021
This year the FNQ Environment Roundtable will be held in Atherton! We will be hosted by the Atherton Hotel, right in the centre of town. After feedback in 2018, we have refined the event down to one big day.
The morning session will be dedicated to member groups, understanding how we work together and identifying strategic issues we can collaborate on.
Lunch will then welcome in the general community who will stay for an afternoon session where we can hear from experts and learn new skills. Lastly we will be inviting to stay for drinks and networking after formal proceedings end.
The purpose of the event is to provide an opportunity to:
Maintain and strengthen networks between groups working for the environment in the FNQ region;
Facilitate knowledge and resource sharing within the FNQ region;
Identify shared challenges and opportunities, and strategic areas for collaboration; and
Provide skills workshops that are relevant and strengthen work being done for the environment in the FNQ region.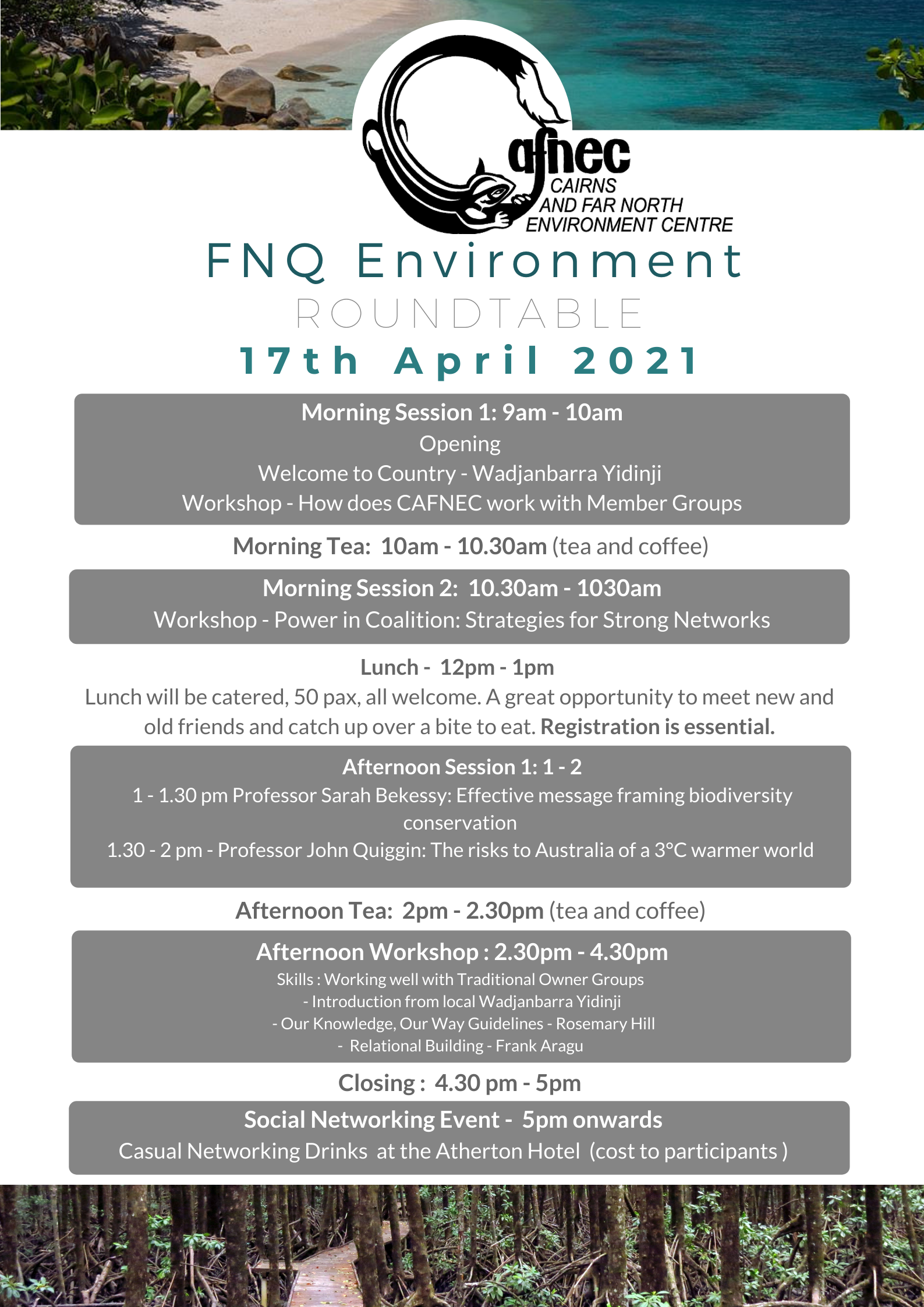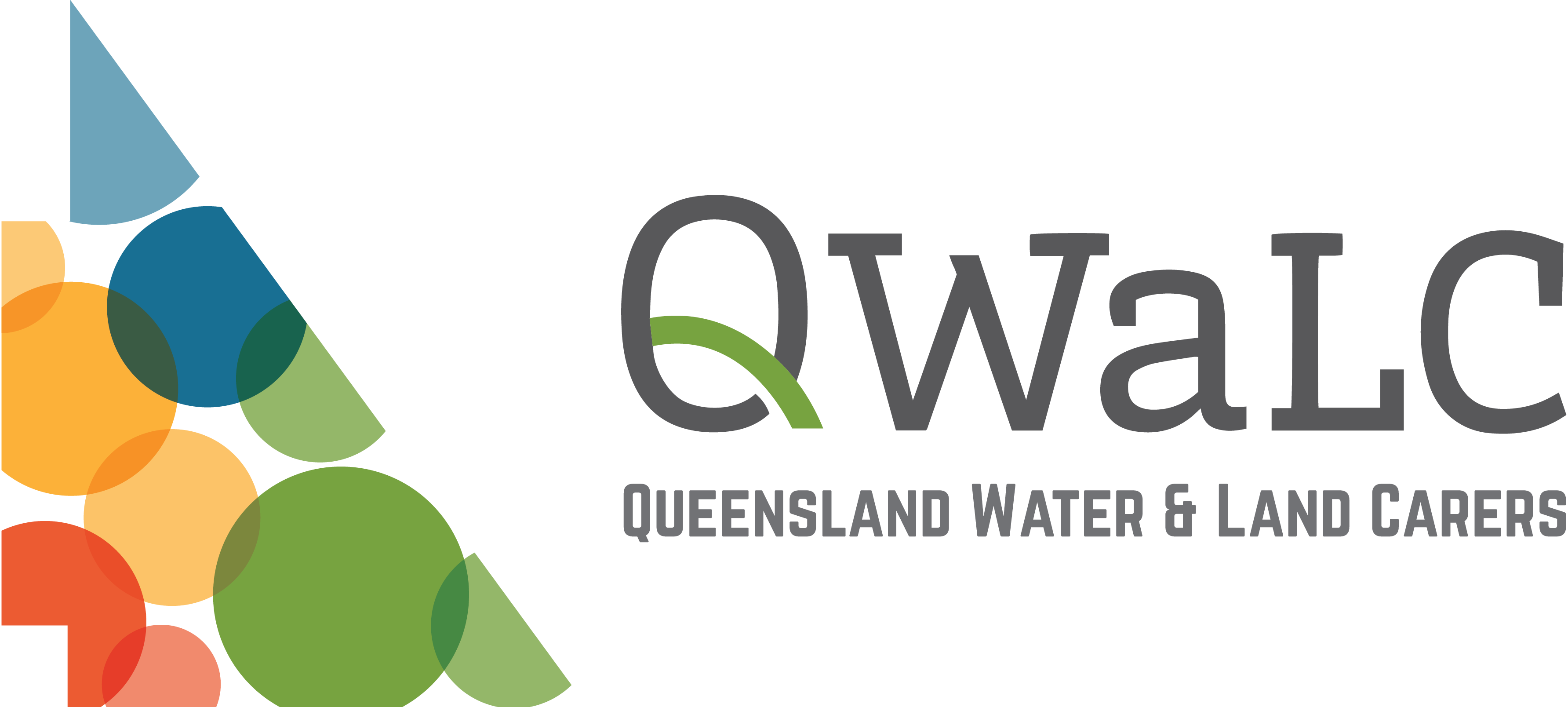 Thank you to Queensland Water and Land Carers who have provided financial support the 2021 FNQ Environment Roundtable.
Registrations
Registrations have closed! If you missed out, please call Lucy, we may be able to arrange something for you. You can reach her on 0497 781 002
Previous FNQ Environment Roundtable Reports
Find out more about our most recent events, and what a day at the Roundtable entails.