Want to gain a deeper understanding of the conservation and advocacy sector, and learn how we create real, on-ground change? 
If you are interested in applying for 2023, but have a number of questions please email our Program Coordinator, Aïsha, at getinvolved@nullcafnec.org.au.
Position descriptions are subject to change. Please read commitment requirements carefully. Please note this is an unpaid internship.
Applications are now closed!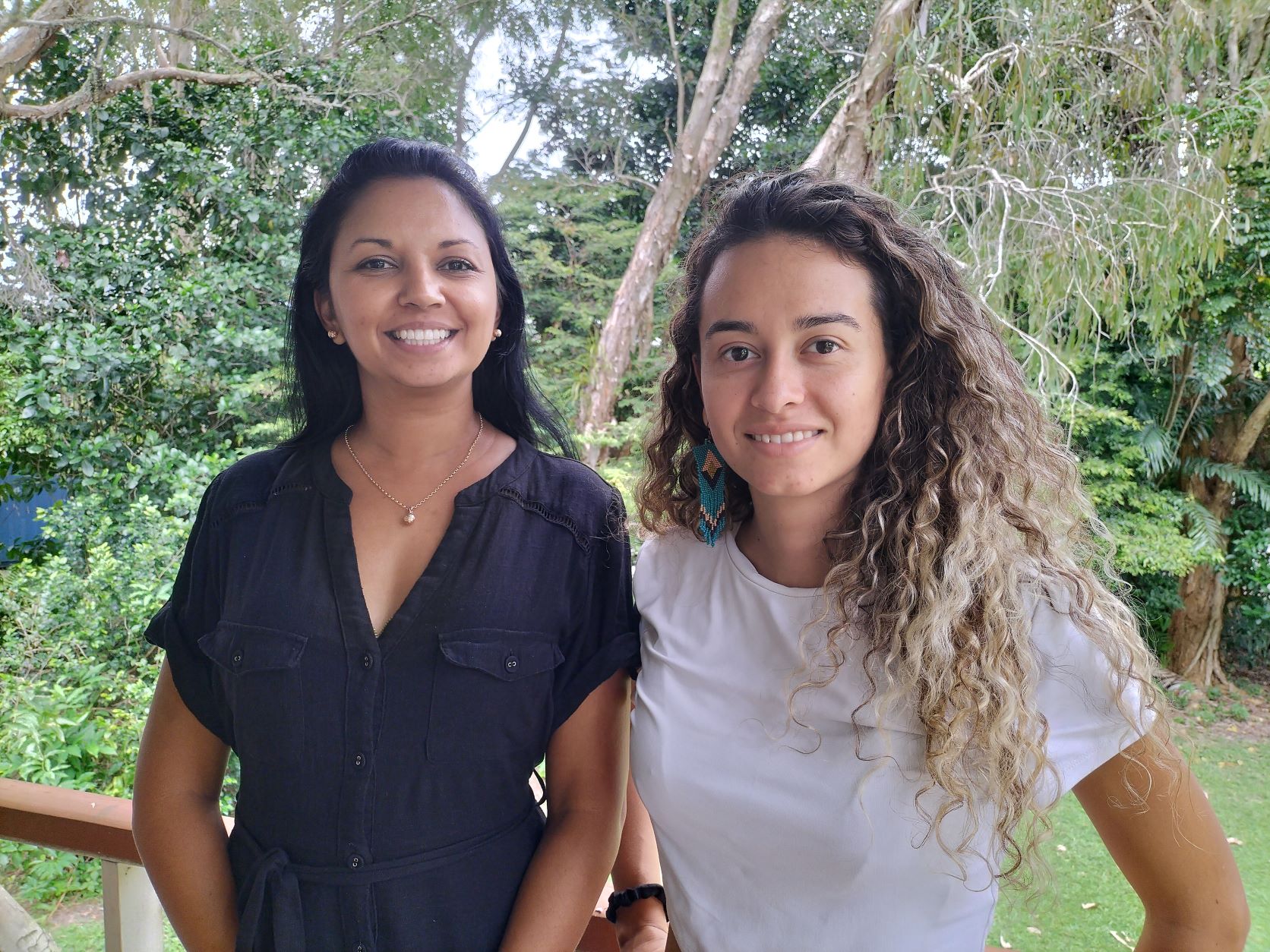 Vanessa Goggin and Daniela Rueda
 

About the Program
CAFNEC offers a unique internship experience at the front line of environmental advocacy in one of the world's most spectacular regions. Right on our doorstep are two spectacular World Heritage Areas, the Wet Tropics rainforest and the Great Barrier Reef. Our work covers a large area, as well as protecting the top end such as Cape York, Gulf of Carpentaria, Torres Strait and the Coral Sea. There is always something interesting happening in a region this large, globally significant, and diverse.
We are seeking two interns who are self-driven and eager to learn about the organisation. You will be working closely with the CAFNEC team to achieve the organisation's goals to create proactive change, develop resources to respond to community environment concerns, and help increase community engagement and build a community who can take effective action.
To apply for our internship program you do not need to have qualifications or previous experience.
Commitment:
For our Internship Program we ask for a commitment of a minimum of 2 days per week, 9:30am to 2:30pm, for a duration of 10 months. We understand that you may have other commitments outside of CAFNEC, and we will work with you to figure out which days work best for you.
*Please note: Internships are offered on an unpaid, voluntary basis.