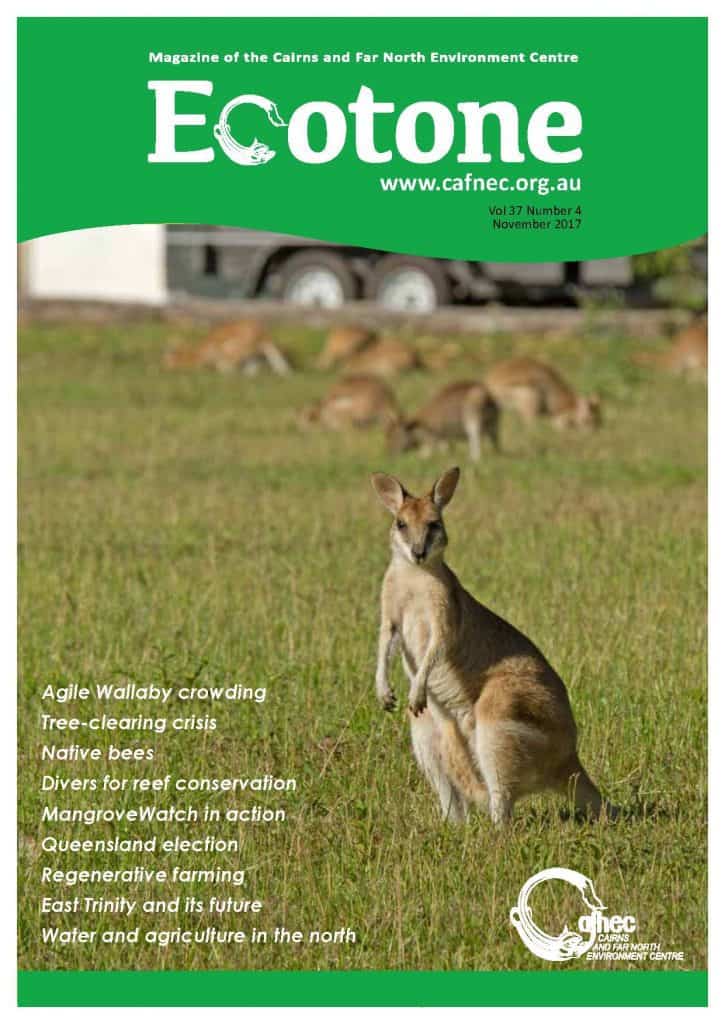 Ecotone is our quarterly magazine. Our members receive an annual subscription to Ecotone – a great way to keep up to date with the latest issues and find out about upcoming events.
Check out the latest edition:
Features include articles on:
CAFNEC's assessment of the Queensland election, Agile Wallaby crowding, Tree-clearing crisis, Native bees, Divers for Reef Conservation, MangroveWatch in action, Regenerative farming, East Trinity and its future, Water and agriculture in the north.
Check out the previous edition:
If you would like to receive Ecotone on a regular basis consider joining our EcoStar program or becoming a Member to help us continue our work in protecting one of the world's most important natural heritage regions.
If you would like to download previous editions of Ecotone, simply select from the list below – for newest issues click to last page:
[wpfilebase tag=list id=1 tpl=table num=6 /]