MEDIA RELEASE 07/01/2015
Cairns and Far North Environment Centre (CAFNEC) is today drawing attention to a new report presenting evidence for what many of us know – The Great Barrier Reef (GBR) environmental health matters to locals and tourists, especially in the Far North. This report is well timed in the context of the major Cairns Port dredging proposal, other local threats to reef health and a looming State election.
Notably the study concludes that residents in the north region of the GBR catchment value preservation of the environment for future generations even more than their southern counterparts.
The study entitled: 'The Great Barrier Reef World Heritage Area (GBRWHA): its 'value' to residents and tourists, and the effect of world prices on it'* has produced a number of findings confirming the importance of protecting the GBR.
The report's conclusions include: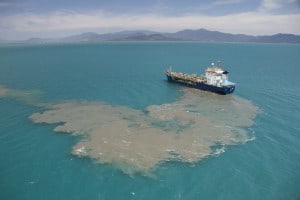 "Multiple lines of evidence suggest that residents of, and visitors to, the Great Barrier Reef Catchment Area feel that environmental non-use values are more important, to their overall quality of life or as a 'draw-card' to the region, than recreational or market-based values. As such, developments or changes which degrade those values are likely to be met with some resistance."
"Changes in the environment have a real impact on people and on the decisions of people, which affects the broader economy."
CAFNEC Marine Programs Coordinator Josh Coates is available for media interviews and said:
"This study confirms the obvious; the reef is valuable and is valued. All politicians need to be very aware of this during the election campaign. We believe people can and will vote for the reef this election."
"The results tell us that most locals and tourists alike value overall environment health over economic activities or even recreational uses of the reef environment. People are prepared to pay to see the proper protections put in place to address excess sediment loads, shipping impacts and to protect vulnerable species."
"The study tells us that businesses relying on the reef put at least 4 billion dollars into the economy each year for people living near the reef. . Even more importantly the value of the ecosystem services the World Heritage Area provides are valued at between 15 and 20 billion dollars per year."
"It is no surprise that this report confirms that the economy and the environment are linked. Investing in reef protection is investing in our economic future. As Far North residents go to the polls, politicians would do well to remember this as they examine policies for dredging projects, undertake reef conservation planning and consider funding for reef management and science."
More detail is available via a web article at: https://cafnec.org.au/2015/01/great-barrier-reef-is-an-election-issue-evidence-for-the-obvious/
*Stoeckl, N., Farr, M., Jarvis, D., Larson, S., Esparon, M., Sakata, H., Chaiechi, T., Lui, H., Brodie, J., Lewis, S., Mustika, P., Adams, V., Chacon, A., Bos, M., Pressey, B., Kubiszewski, I., Costanza, B. (2014). The Great Barrier Reef World Heritage Area: its 'value' to residents and tourists Project 10-2 Socioeconomic systems and reef resilience. Final Report to the National Environmental Research Program. Reef and Rainforest Research Centre Limited, Cairns (68pp.).
http://www.nerptropical.edu.au/publication/project-102-final-report-great-barrier-reef-world-heritage-area-its-%E2%80%98value%E2%80%99-residents
Published by the Reef and Rainforest Research Centre on behalf of the Australian Government's National Environmental Research Program (NERP) Tropical Ecosystems (TE) Hub.
Media contact: Josh Coates, Marine Programs Coordinator, (07) 4032 1586, email: marine [at] cafnec.org.au
Posted in