Reef Hour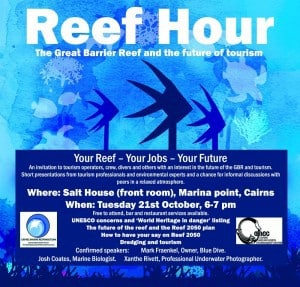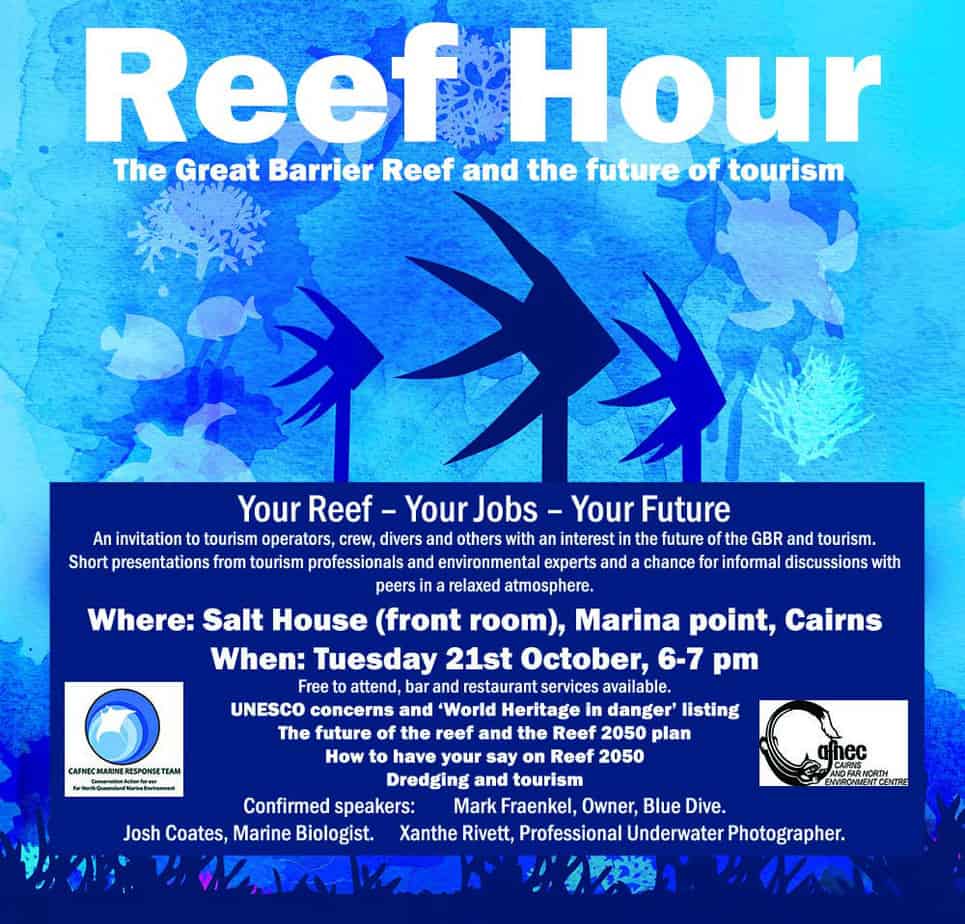 The Great Barrier Reef and the future of reef tourism.
Your reef – your jobs – your future
An invitation to tourism operators, crew, divers and others with an interest in the future of the GBR and tourism.
Short presentations from tourism professionals and environmental experts and a chance for informal discussions with peers in a relaxed atmosphere.
Where: Salt House (front room), Marina point, Cairns
When: Tuesday 21st October, 6-7 pm
Free to attend, bar and restaurant services available.
UNESCO concerns and 'World Heritage in danger' listing
The future of the reef and the Reef 2050 plan
How to have your say on Reef 2050
Dredging and tourism
Confirmed speakers: Mark Fraenkel, Owner, Blue Dive. Josh Coates, Marine Biologist. Xanthe Rivett, professional underwater photographer.
 Facebook event: https://www.facebook.com/events/1540210336209431/