Community survey results released – concerned community has their say
Read survey result highlights and download the full survey results.
The Cairns and Far North Environment Centre have released the results of the 'What is the future of our reef' community survey. The extensive survey was taken by 843 community members from Cairns and surrounding areas at stalls in Cairns Central at markets and via the CAFNEC website.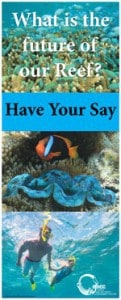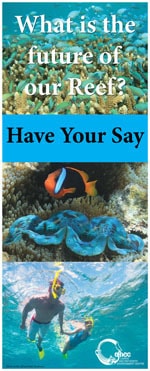 When announcing the survey results Cairns and Far North Environment Centre (CAFNEC) Marine Programs Coordinator Josh Coates said:
"The people of Cairns and the Far North care deeply about our reef and people were happy to take the detailed survey."
"Overall the survey results paint a picture of a community very concerned by the current state of the reef and for it's future, with over 75% of respondents considering that the reef is in worse condition than 10 years ago."
"One of the stand out results of the survey was the high level of community concern regarding the Cairns dredging proposal. The public outcry regarding the recent decision on Abbot Point dredging and dumping foreshadows public protest and community opposition to the larger scale dredging proposed in the Cairns Shipping Development Project."
"The local community is right to be concerned about Trinity Inlet dredging and other impacts on our reef and coastline. If we lose our healthy environment we lose our tourism industry, fisheries and ultimately our own health and wellbeing, there is a lot at stake here."
"We urge Cairns and Far North residents to inform themselves and CAFNEC is providing a range of information on our website and organising activities to involve the community in protecting our environment."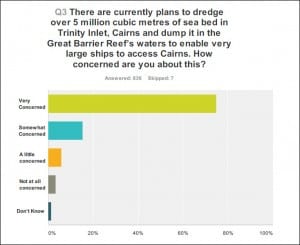 "Now that the survey is completed we will use the results to highlight important issues, follow up to inform concerned community members on the conservation priorities for our region and forward people's concerns to politicians."
Read survey result highlights and download the full survey results.