Calling all creative Port Douglas residents…
You're invited to create a design for an iconic Port Douglas reusable shopping bag on the theme of "keep paradise plastic free" as part of the Think Outside the Bag project.
The Cairns and Far North Environment Centre, Tangaroa Blue and the Douglas Shire Sustainability Group are currently running the Think Outside the Bag project, working with small businesses to trial a phase out of plastic bags in Port Douglas. As part of this project they plan to create a beautiful and distinctive reusable shopping bag to encourage both visitors and locals to reduce their use of plastic bags.
The word is out and the quest is on for an image or artwork on the theme 'keep paradise plastic free' that portrays an aspect of the natural beauty of the Port Douglas region. The chosen design will be used on the bag and the artist will win an exciting full day snorkeling trip for two on local boat Poseidon, generously donated by local business Poseidon Cruises.
"For a beautiful region like Port Douglas, going plastic bag free makes a lot of sense. We're working with community groups and local artists in Port Douglas and Cairns to show that going plastic bag free can be easy and fun if we think about it creatively and make the most of the amazing local talent that we have in the region."
Anyone who would like to be part of this project is encouraged to email their design (as an image file or pdf) to sustainability@nullcafnec.org.au by October 31st.
Please note:
Images or artworks should be designed to be printed at a size of 25cm by 25cm and ideally include a maximum of three colours (for ease of printing).
A low resolution version of the image is fine for entering. The winning entrant will then be asked to supply a high resolution version of the design.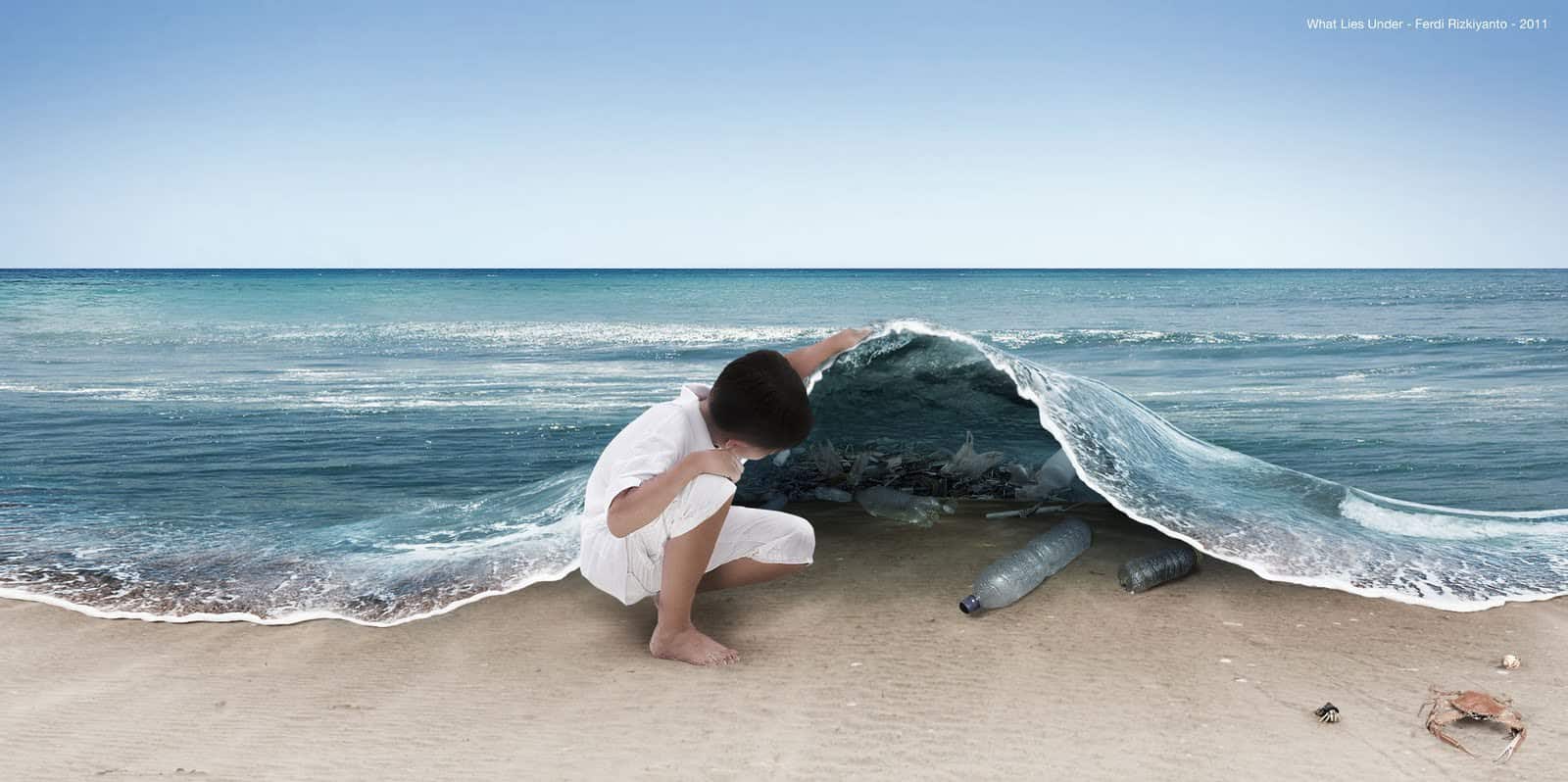 'What lies under' by Ferdi Rizkianto, see http://ferdi-rizkiyanto.blogspot.com.au/