Spectacled Flying Fox – Stop Dispersal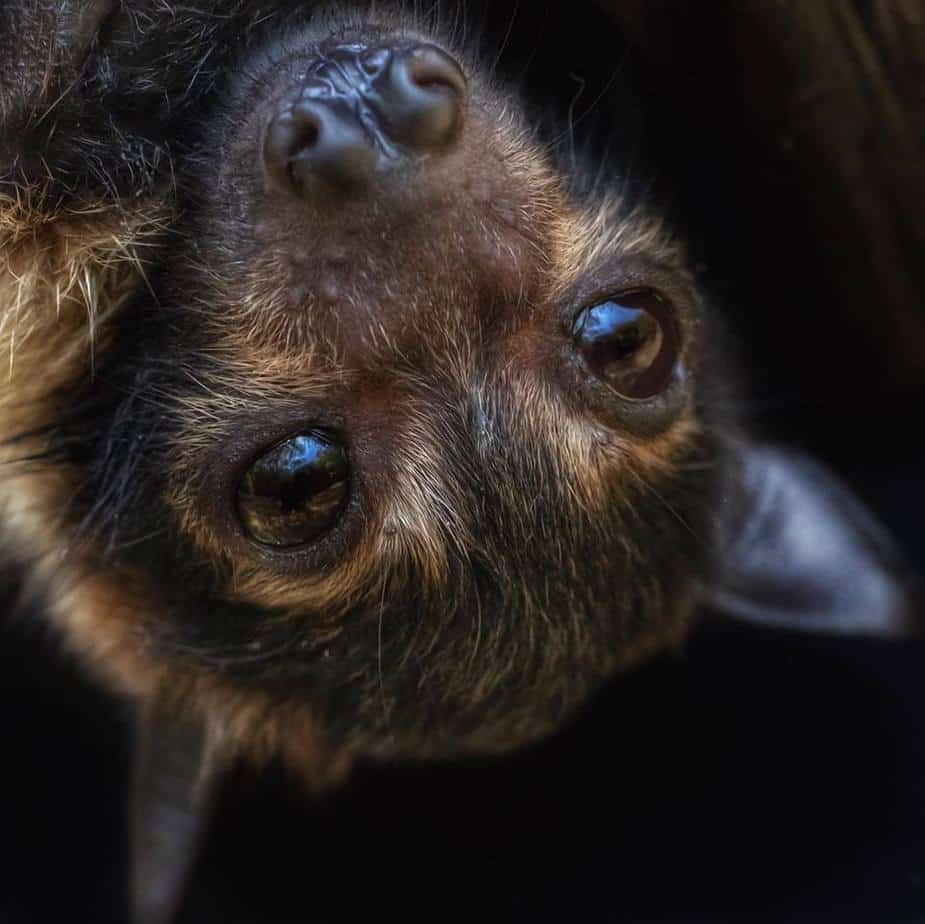 The Australian Spectacled Flying Fox continues to be threatened. For over a decade CAFNEC has been campaigning alongside our community to protect this keystone species.
Over the decade Cairns Regional Council has consistently removed Spectacled Flying Fox roost trees to make way for developers. This has resulted in the accumulation of more than 43 trees destroyed, and the overcrowding of our SFF.
The heritage listed trees at the Cairns CBD Library are a nationally significant roost, and hold more than 10% of the overall population of the species. It is also a key pup-rearing roost.
The SFF meets the criteria for Critically Endangered. This is one criteria away from being Extinct in the Wild. 
On the 4th July 2020 CRC began undertaking costly and disruptive management actions to disperse the Cairns CBD Library colony, with the intent for them to move to other roost trees outside the CBD.
Since that date, there have been 50 orphaned flying fox pups, and 6 adult flying fox deaths at the Cairns CBD Camp. This does not take into account the number of orphans and deaths occurring at other camps in the region. 
Our community has been provided with no evidence that this dispersal is successful, or in the best interest of the species or the community.
It is now November, temperatures are becoming hotter and this is coupled with pup-rearing season for our SFF. Yet, despite this, CRC continues to use its "as-of-right-authority" to disperse, prune, and disturb the Cairns CBD Camp, causing further stress on the population of this critically endangered species.  
The clock is ticking for our SFF. 
State Government
Under Queensland legislation the actions taken by CRC to disperse the roost complies with the extremely inadequate Code of Practice for the ecologically sustainable management of flying-fox roots. The Department of Environment and Science have outlined that they will "not do anything to cease the dispersal activities unless the flying-fox deaths can be directly attributed to CRC's management actions."
Federal Government
CAFNEC has put in a compliance request to the Federal Government to report the continuing dispersal activities being undertaken by CRC, and to have the Federal Government review and investigate the matter. 
The Federal Government has advised that the process will take up to 6 months. Time we do not have.
 Right now the dispersal activities are only going to stop with public pressure, and the only person who can make it stop is the acting CEO of CRC, Christine Posgate.
We need direct and mounting pressure from citizens and community leaders so that the CEO will stop works on the dispersal at the Cairns Library roost until summer and rearing season is over. We want to see our SFF protected and recover. 
1) SIGN OUR LETTER TO THE ACTING CEO
Your signed letters will be printed and handed to the acting CEO.
2) ADD YOUR FACE TO THE COMMUNITY WALL
Join the faces of our community who are against the dispersal activities being undertaken by Cairns Regional Council. Join the faces of our community who want to make sure that this keystone species survives!
3) USE OUR FACEBOOK FRAME/PHOTO
We know the importance social media play in campaigning and engaging a wider audience.
Go to your Facebook Profile and click update your profile picture. You have two options to add a frame or upload a photo:
1. To add a frame – click this link!
2. To add a photo – save our photo on to your desktop and upload it as your profile picture. Too easy!
4) REGISTER FOR OUR WEEK LONG VIGIL
**THIS IS EVENT IS NO LONGER ON** However, CAFNEC encourages you to continue to go down to the Cairns Library at 3.30am to join long-term activists. We know that with all of us being there each morning as part of the Week Long Vigil, it made a difference to the severity of the dispersal tactics.
This Saturday CAFNEC was going to be holding a 48 Hour Vigil for our Spectacled Flying Foxes. However, the weather is forecasted to be heavy rains and strong winds, and I don't expect anyone to be seated for 4 hours in that!
So we are changing things up! From Saturday 21st to Friday 27th November, every morning from 3:30am to 6:30am, and every evening from 5.30pm to 7:30pm we need you!
This is our Week Long Vigil. I am asking you, our community to join me and the CAFNEC team at the front of the Cairns Library to watch our Spectacled Flying Foxes fly out. You can register for the morning or evening, any day of the week. CAFNEC has asked media to come on Monday morning so for the best opportunity I encourage you to come then too!
So bring your placards and your banners, and bring your friends and your family and let's take action to protect our Spectacled Flying Fox from extinction.
When: From Saturday 21st November to Friday 27th November 
Morning session: 3:30am to 6:30am
Evening session: 5:30pm to 7:30pm
Where: On the lawns at the front of the Cairns CBD Library

For any questions or concerns please email Aisha at getinvolved@nullcafnec.org.au.
Sign up!
Get all the latest news, events and information right to your inbox.