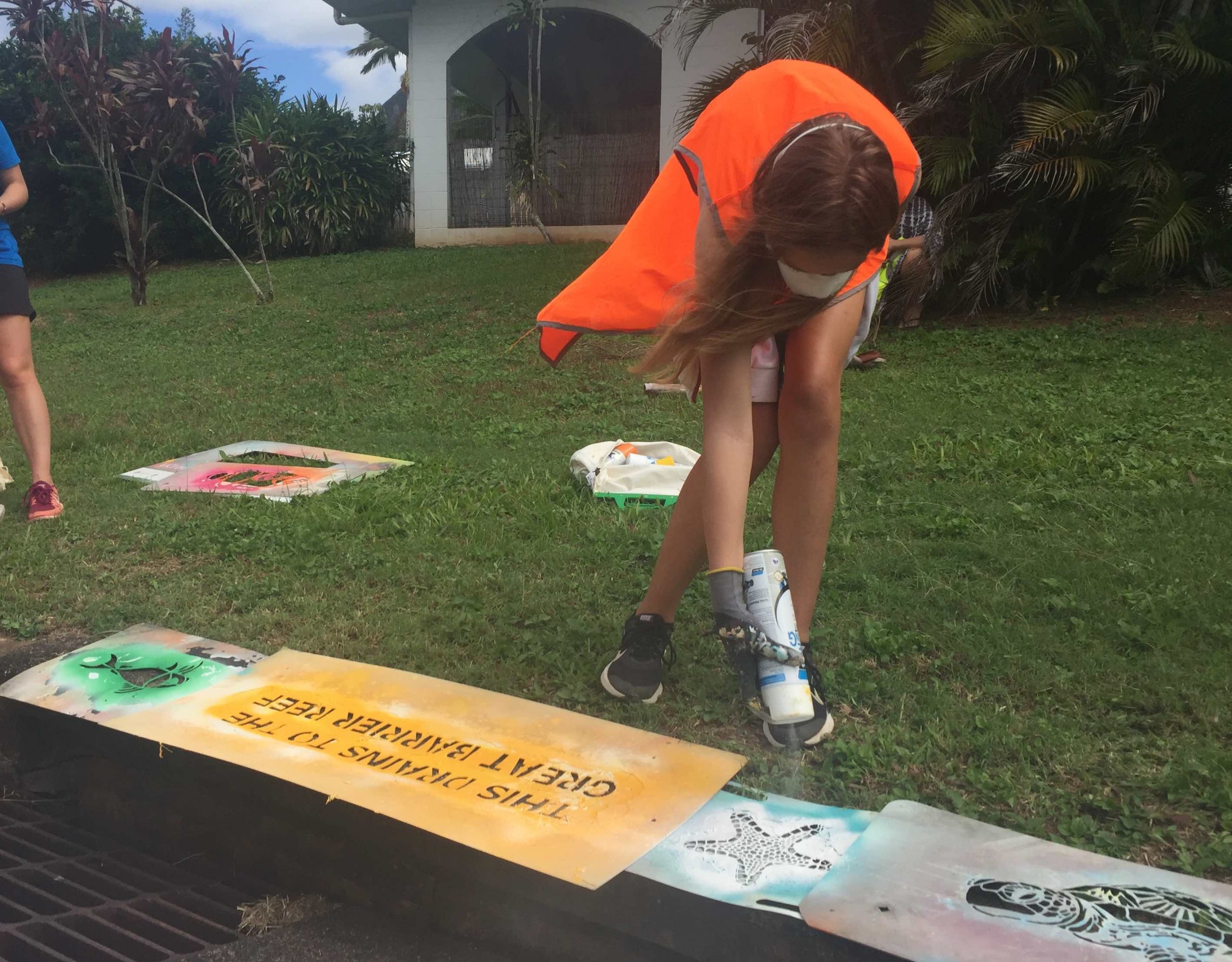 Date
Aug 15 2020
Expired!
Street Art For Our Oceans: Bentley Park
We're collaborating with the Cairns Regional Council Water Education Team to encourage a greater appreciation for Cairns watershed!
Join us in Charlie Butler Park to engage in activities around water education, discuss how our actions impact the water catchments that lead to the reef, and get creative with spray painting the 'Drains To The Reef' message around drains in your community!*
Why Drain Stencil?
Everything that goes in the drain and gutters ends up in the sea: When it rains a variety of pollutants including litter, oil, detergents, and garden fertilisers are carried down the drain and into our local creeks, rivers and the Coral Sea. These pollutants affect the health of our waterways which is bad news for our environment, our community, and our economy.
Drain stencils remind the community that our neighbourhood is connected to the creeks and sea via the urban stormwater drain system. While seeing a stencilled message on the drain may be a prompt for thought, the focus of the project is on engaging the community in the process of stencilling, giving them ownership within their suburb to become custodians to pass on the message to others.
Learn more here:
https://cafnec.org.au/drain-stencil-project/
https://www.cairns.qld.gov.au/__data/assets/pdf_file/0010/297307/Cairns-Water-Education-Program-2020.pdf
https://www.cairns.qld.gov.au/water-waste-roads/water/smartcatchments