CAFNEC are about to launch a plastic bag campaign, to phase out single use plastic bags in three trial areas in the far north. These trial areas will most likely be Babinda, Port Douglas and a portion of Cairns CBD. We recently ran a competition on Facebook to name the campaign, and after many great entries, the winning name for the campaign is 'Think outside the bag – keep paradise plastic free'.
This campaign will see us working with businesses and community members in each region to encourage a transition away from the use of single use plastic bags and lobbying for a State-wide ban of plastic bags. If you would like more information or would like to help out, please call our office.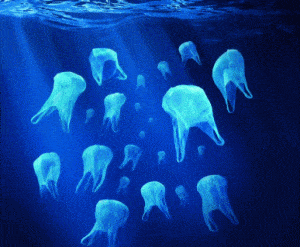 Did You Know?
• The average plastic bag is used for about 12 minutes but can take 1000 years to decompose
• Australians use over 4 billion plastic bags annually (10 million every day)
• Plastic bags can often be returned to your supermarket for recycling but only 3% are currently recycled
• The remaining 97% of plastic bags end up in landfill or in the environment where they cause serious harm to wildlife like turtles, whales and birds which mistake rubbish for food or get entangled in it.
• Plastic is responsible for killing 1 million sea birds and 100,000 sea mammals each year.
[emailpetition id="2″]