In mid-August CAFNEC and other peak environment groups launched a campaign calling on the Prime Minister to abandon a plan to weaken Australia's system of environmental laws. The plan, driven by demands from the Business Council of Australia (BCA) and state governments to fast track development approvals, would effectively
mean project approval could occur without federal oversight.
As CAFNEC supporters would be aware, state governments (including our own) have a track record of putting short-term gains ahead of national interest when assessing development proposals. An analysis by 'Economists at Large' shows the BCA has overstated the effect of federal environment law on business. Their analysis found a BCA paper provided to government had cherry-picked figures and made methodological errors resulting in overstated costs. The business lobby group's paper also failed to consider the benefits of environmental laws or the potential costs from streamlining them.
The Government's plan would effectively wind back environmental protection in Australia by three
decades. We need stronger laws to manage environmental risks – not weaker ones – and a transparent consultative process that allows all Australians to have a say in protecting the places and wildlife they love. In the
context of growing threats associated with excessive mining across eastern Australia, including eight new
proposed mines on Cape York, robust environmental legislative processes are crucial.
CAFNEC's position is that recommendations made by the review of the federal Environment Protection and
Biodiversity Conservation Act (the Hawke review) in 2010 should be implemented. Instead, the Australian
Government has focussed on leading a "national reform process" through COAG, aimed at reducing the
regulatory burden for industry. Here in Queensland this bilateral agreement with the federal government is
expected to be written and endorsed by March 2013.
TAKE ACTION – Write to the Prime Minister and your Federal Member about your concerns. Information to help you can be found at http://placesyoulove.org/take-action/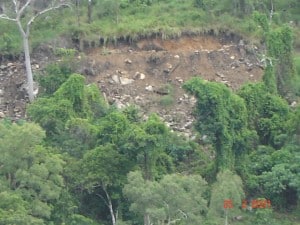 In late June 2012 regional and state-based environment organisations here in Queensland met with the Minister for Environment and Heritage Protection Andrew Powell and the Deputy Premier and Minister for State  Development, Planning and Infrastructure Jeff Seeney. The Ministers spoke consistently of 'sustainable economic growth' balanced with environmental protection. There was some interest from the new government in aspects of
environmental protection like reducing offsite disposal of mine water, improving National Park management and biosecurity issues, protecting threatened species such as dugongs and turtles and improving the environmental and social impact assessment process. In practice, the state government has demonstrated a distinct willingness to deprioritise Queensland's environment with actions like:
· Scrapping $660 million of State climate programs such as the Climate Change Fund, Renewable Energy Fund, Solar Initiatives Package, Solar Flagships Program and Local Government Sustainable Future Fund;
· Repealing the Industry Waste Levy;
· Separating the Department of Environment and Resource Management to include resource management into the mining portfolio, and parks and wildlife moving into the sport, recreation and racing portfolio;
· Considering changing GBR WHA boundaries to exclude Gladstone Harbour;
· Announcing a review of Vegetation Management Act to reduce previously 'overly aggressive enforcement and prosecution;'
· Closing the ClimateSmart Home Service and abolition of Sustainability Declarations when selling a house;
· Federal listing of koalas denounced as an obstacle to development;
· Announcing that extermination licences to kill fruit bats will be granted to farmers as 'an absolute last resort';
· Declaring all state forests that have already been converted to national parks will remain so, but any transfer process that has not been finalised will be under review;
· Approving the expansion of South of Embley bauxite mine on Cape York and criticising the federal government for delaying approval due to concerns about increased shipping through the reef; and,
· Reintroducing the Environmental Protection (Greentape Reduction) Bill to hasten environmental approvals (note, this bill was originally introduced by the ALP before the change of government).
If you are concerned about these assaults on our environmental protections I urge you to write to your State MP and include a copy to the Deputy Premier and the Environment Minister.
By Sarah Hoyal, CAFNEC Coordinator