By Tula Hewitt, Community Foods Volunteer
Once upon a time a group of Cairns locals had a dream. They wanted to create a community place that stocked unpackaged whole foods. They also wanted these whole foods to be better than those on the supermarket shelves. What started with a table at Rusty's Markets soon grew to three tables, then a shop in the old Rusty's Market and many loyal followers. Fast forward 16 years and that dream has become a well-established reality for the Cairns community. Welcome to Community Foods – Cairns Wholefoods Coop which is not only alive, but thriving, despite economic downturns affecting the local community. So what's their secret?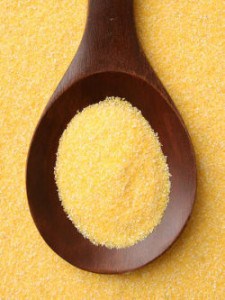 The underlining values are consensus decision making and social connection, a business formula that works. Add a strong network of volunteers from mixed cultural and socio-economic backgrounds and they are moving towards their goal of owning a having a cafe and meeting space in town for both fresh produce and healthy wholefoods. A bright future indeed!
Consensus decision means that all decisions are made by everyone who is a member, rather than by a director or CEO, who not only makes the decisions, but also takes home a big slog of the profits! It means that at bi-monthly management committee meetings they keep talking through the issues until everyone is on board. This means people own the decisions. Admittedly it often takes longer to get to a decision, but it is this grass roots communication that they value most. There is total transparency of all of processes and policies: members create them, write them and own them.
The other driving force behind the Coop is that it provides a social connection for its members, most of whom are volunteers. Just pop into the shop on any day and you see people hugging hello, swapping recipes, discussing the benefits of chia seeds, or how to make home-made vanilla essence. It is a hub of ideas and the passionate sharing of learning's about wholefoods, health and how to live a more nourishing life for both Mother Earth and her inhabitants.
Volunteers thrive in this environment as they get to give back to their community. Some like to be able to share their time doing something different from their main job, others just want to learn new skills and have fun doing it. People enjoy working at the Coop because they are doing something they love and at the same time helping to create a better future for our local community.
The Coop promotes organic and biodynamic agriculture, and to reduce waste. It sells mostly unpackaged foods that are fair trade, as local as possible, palm oil free and non-GMO. The good news for customers is that as more people buy goods, the more the Coop will be able to bulk buy and pass these savings onto their customers.
So how does it work? Cairns Community Foods is a not-for–profit business with no shareholders. Volunteers work a minimum of 4 hours per month to be a member and receive a 10% discount on all products. To encourage reuse of packaging to reduce waste, the Coop also offers a 5% discount for shoppers who bring their own containers and bags to refill.
So do your bit for the war on waste and grab all your empty glass bottles or plastic containers and bags, and head into Community Foods at 74 Spence Street. The shop is open Mon-Thurs 10am-6pm, Fri 8am-6pm and Sat 10am-2pm. Ph: 40415335 or visit www.comfoods.org.au. They are always looking for volunteers too!