How many students can attend a stencilling session?
Two to thirty-two. We have 4 complete stencilling kits, so will split into groups of 5 to 8, depending on numbers. Note that every team must have a teacher/adult supervisor, so this can also limit team numbers. 
How many drains can we stencil when you visit our school?
It depends on how many students there are and how many groups we can split into. As a general guide, with a group of 6-8, about 4 to 5 drains can be done within an hour. We can also stencil drains in surrounding streets and out the front of the school, but we need 2 weeks notice to get Council approval.
How much time should we set aside for a stencilling session?
1.5 to 2 hours, depending on what works for you. This includes an optional interactive presentation (15 minutes), a safety briefing (10 minutes), splitting into teams (5 minutes), stencilling drains (~60 minutes), and pack-up (5 minutes).  
What should students bring / wear?
We highly recommend closed-in shoes, a water bottle, a hat, and clothes that can get dirty. (It is possible to get spray paint on clothes/shoes if not careful). 
Do we need to buy any materials before you arrive?
No, all stencilling and safety equipment is included in the price.
Should we pressure-hose the area before you arrive?
If your school's drains are quite stained, greasy or dirty we recommend your maintenance team to pressure hose the concrete around the drains to make them clean. This will mean that the stencil will last longer. However, this isn't mandatory as we have wire brushes to clean the drains on the day.
Can we contact local media to provide coverage of the event?
Absolutely! We'd like to share our message and our activities far and wide.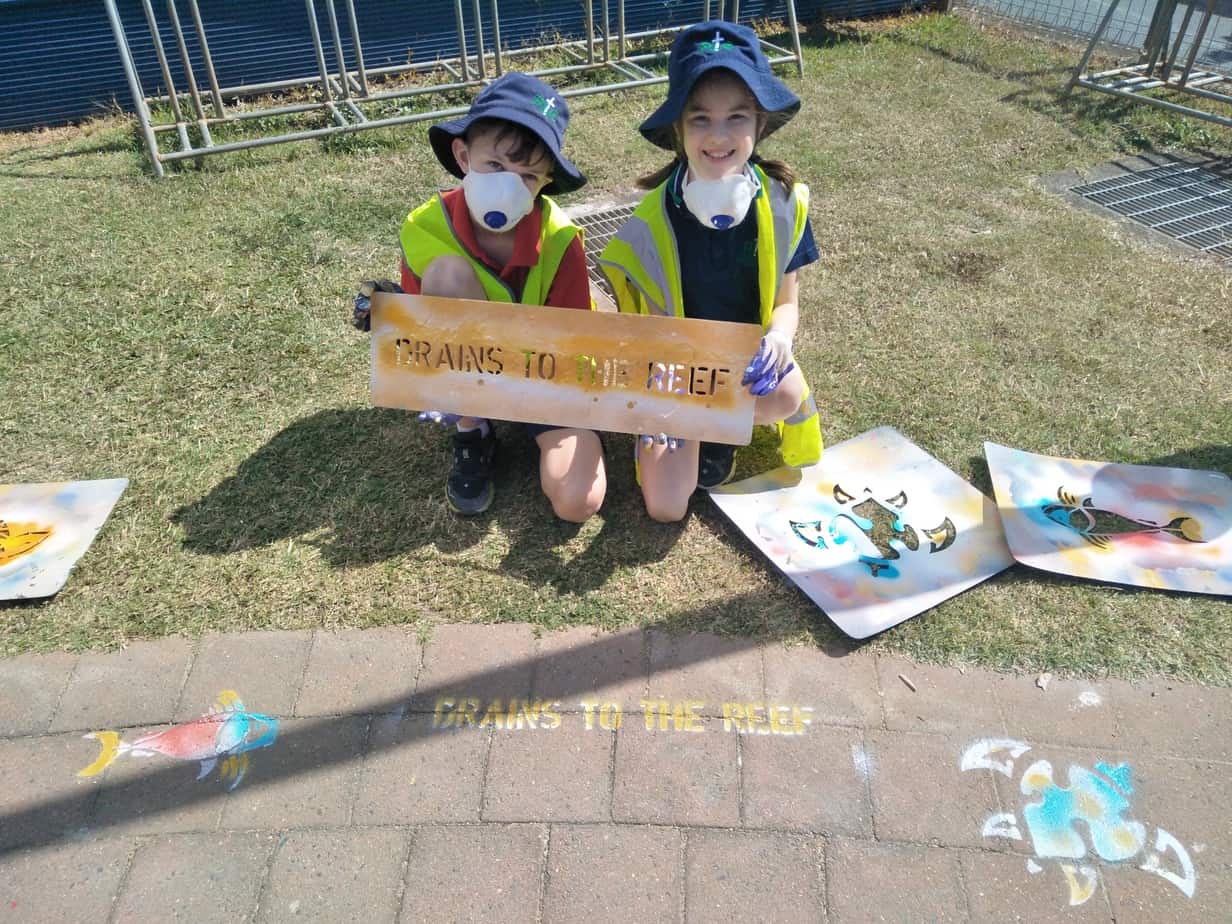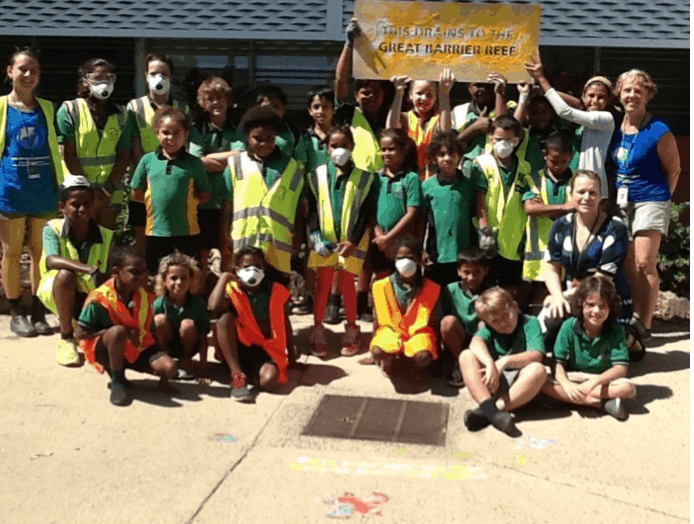 Sign up!
Get all the latest news, events and information right to your inbox.