Author: Jules Seabright
Jules volunteers with CAFNEC to raise awareness of climate change, its impacts, and what we can do as Wet Tropics residents to protect this special place, every day.
While tree planting alone cannot curb atmospheric CO2 levels and the climate crisis, planting and offset schemes remain an important component of energy transition in Australia.
Revegetation and restoration of degraded sites, improving not only their carbon capture but also their ecological value, is one of the project types undertaken by environmental services provider CO2 Australia.
CAFNEC's FNQ Climate Action Newsletter (November Edition) features an interview with Propagation Coordinator and representative of CO2 Australia, Vanessa Oxley. Read on to learn about Vanessa and her work in the carbon capture space.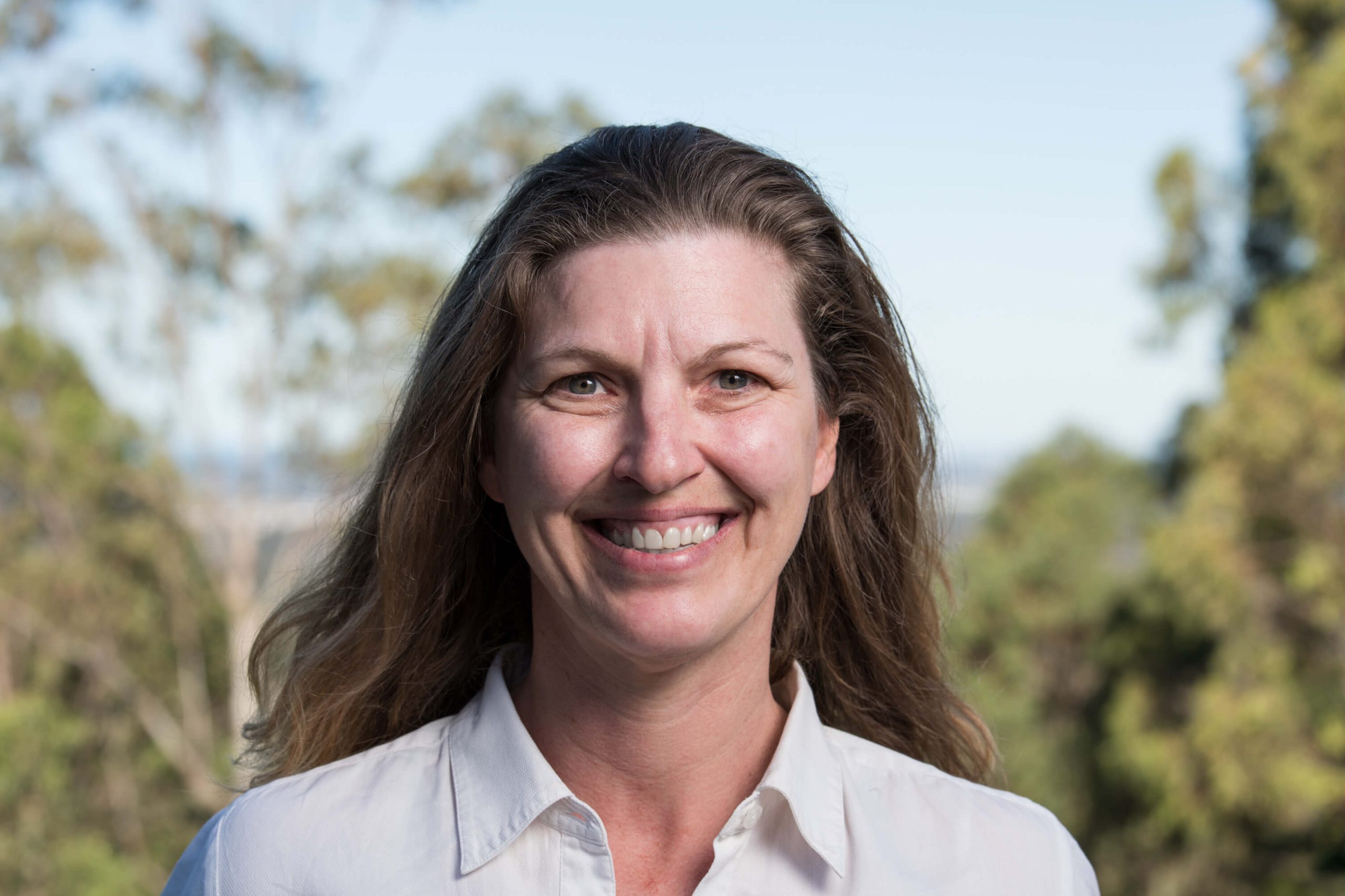 Vanessa Oxley, Propagation Coordinator, CO2 Australia
Vanessa has over 25 years' experience in natural area management and seedling propagation, and in the last 7 years has revegetated almost 3000 ha with more than 3 million seedlings across VIC, NSW and QLD. She engages with clients, First Nations people and groups, nurseries, landholders, contractors and community members for successful project delivery for all stakeholders. Vanessa is Chair of CO2 Australia's RAP Committee.
 — Begin transcript —
J: Thanks for making time for me today. To start off, can you tell me a little about your background and why you're passionate about climate action?
V: I grew up in the Great Western Woodlands, in Western Australia. It's the largest temperate woodland on the planet and the flora and fauna there, the eucalyptus trees and wildflowers, it's absolutely mind-blowing. When I left the area and started working across Australia, I started to see for the first time the impacts of land clearing and drought on our landscapes. It was obvious to me that we need to plant back our forests at a large scale.
So, I studied horticulture and conservation and land management. I worked in mine site rehabilitation, which doesn't always involve tree planting, and then I started working with CO2 Australia in carbon farming. My position as Propagation Coordinator is to ensure our relationships with landowners, local botanists and ecologists, seed collectors and nurseries gives us the nicest seedlings and greatest diversity best suited to the project.
This work has given me the opportunity to contribute to what I love: restoring degraded landscapes, all the way through to the final stages of rehabilitation and restoration, and looking after plantings that are going to be cared for long-term.
J: Sounds very inspiring. And there are some similarities there with the Wet Tropics – our ancient rainforests are designated the second most irreplaceable World Heritage Area on the planet, and that's not all – they also protect the quality of the water flowing to our World Heritage-listed Great Barrier Reef.
V: Yes – it's incredible to be working in the Wet Tropics, another amazing and biodiverse Australian landscape. The region here is absolutely ideal for certain carbon capture initiatives because of the rich, dense, fast-growing forests.
J: So can you give us some background on CO2 Australia?
V: Yes – CO2 Australia is a leading environmental services company offering projects including carbon offsetting. We are a diverse organisation with skilled and passionate people, from our ecologist teams that perform site assessment and monitoring, to our carbon team that does calculations and projections of carbon storage, and more!
I first learnt of carbon offsetting and sequestration when I was employed with CO2 Australia in 2015. The Clean Energy Regulator (CER) started as a statutory authority in 2012, and one of the CER schemes is the Emissions Reduction Fund which offers landholders, communities, and business the opportunity to be involved in projects to reduce and remove atmospheric carbon dioxide. In the case of CO2 Australia in FNQ, it is via vegetation and environmental plantings.
J: So it's beneficial to many different sectors of the community.
V: Yes, the model was developed because of drought and other climate change impacts affecting landholders and their long-term prospects. The carbon capture projects and associated projects offer opportunities to diversify revenue streams.
J: How does the process work – in simple terms?
V: First our teams work with landowners, stakeholders and local commerce to identify a project to reduce emissions. We put a lot of work into developing a project proposal and plan, which is then registered with the CER. After this CO2 delivers the project, and continues to monitor and report on the maturation of the project. In accordance with the project plan, after a certain time and certain targets are reached, the next step is to claim Australian Carbon Credit Units (ACCU) for the project to either hold or sell the ACCUs.
J: Tell us a little about some of the CO2 projects currently happening here in Far North Queensland.
V: FNQ has awesome potential for ACCU generation. These dense forests with large, fast-growing tree species are a natural fit for carbon capture plantings. To initially propose a site, our teams work with landowners, stakeholders and local business to identify a project that will reduce emissions. Then the project is registered with the Clean Energy Regulator, and CO2 delivers the project, monitors and reports on outcomes, and finally the ACCUs for the project can be held or sold. So just one of our FNQ projects right now covers about 50 hectares and approximately 100,000 rainforest trees representing a mix of species will be planted at that site. There's a period of several years for the trees to establish, and then within about 10 years many of the trees (depending upon species) will reach maturity. But they'll be providing habitat, food and shelter for wildlife earlier than that – some of them almost as soon as they go into the ground.
J: What sorts of trees are being planted?
V: That depends upon the site. We have a team of ecologists that will assess a site before drafting the project proposal. Part of that is to look at the land use history, and what work will be required to get the site to what we call "planting ready" – it can be extensive, because we put a lot of work into making sure our young trees succeed. Our biodiversity team looks at the regional ecosystems in the area, soil type, and other environmetnal factors, and through that biocondition assessment we come up with our regional ecosystem benchmarks and our species list, in collaboration with the Queensland Herbarium. We work with several different regional ecosystem types up here in FNQ – from rainforest, wetland woodland to dryland sclerophyll forest. The end goal for environmental plantings is to return the site to pre-clearing conditions, though other types of plantings can have different goals. All our environmental plantings are monitored by our biodiversity team, and reported on according to the Accounting for Nature® framework and the Native Vegetation Econd® methodology for assessing native wooded ecosystem condition.
J: Wow – the process sounds very involved. And I didn't realise the projects are happening across a diversity of land tenures.
V: We plan and deliver our environmental projects on a case-by-case basis because no two sites are the same. For example, we have two projects happening in FNQ right now that are situated on cane farms that are no longer economically viable due to industry changes. Other sites we've selected complement dairy and cattle farming, providing shelter belts and shade to benefit those operations in addition to carbon capture.
J: So there are benefits way beyond the carbon sequestration side of it.
V: Yes – carbon offsetting can have many benefits for biodiversity. Tree plantings provide habitat for wildlife, shade which reduces temperatures in the surrounding area, wildlife corridors, soil retention and improving waterway health with benefits also flowing to the Great Barrier Reef. And there are the benefits to agribusiness, such as timber harvest for sustainable native timber, after the 25-year carbon sequestration period, for certain plantings. Other benefits can include beekeeping, and improved conditions for stock such as cattle (once the trees are mature).
J: How do CO2's projects compare to other local tree planting projects?
V: I don't think we need to compare – rather we complement each other, to give more opportunities to landowners.
J: So imagine someone is reading your story and feeling inspired to get involved in climate action… what advice would you give them?
V: This planet we are privileged to live on is beautiful, rugged, but so fragile, and we just need to care for it.
My advice is to not be intimidated and just give it a go. You don't have to be into planting trees – there are many ways to be involved in protecting the environment. It's about soil, atmosphere, plastic, waste, water, and so much more. You don't have to love plants to make a difference.
And one more thing – don't be discouraged. At CO2 we have a wonderful team that sees environmental plantings as a creative process. Years ago people would call us idiots and say that what we're trying to do, it's not possible. Well, it is. You just need skilled, passionate people, the involvement of local community, and it's very achievable.
J: Last question… what's your favorite tree species that you have worked with?
V: This is the hardest question! Well… the rainforest in the Far North is so biodiverse, and full of incredible plants, it's impossible to pick just one. But I have to go back to my roots, in Western Australia, and say Banksia. They are an amazing plant, one of the oldest lineages. I also love Wooly Bush but that's not a tree. And all the eucalypts!
J: Thanks so much for your time Vanessa, and I'm looking forward to catching up with you as those CO2 projects grow and mature over the coming years!
— End transcript —
Thanks to Vanessa Oxley and CO2 Australia for taking the time to sit down with us for an interview. To learn more about CO2 Australia, visit their website here.