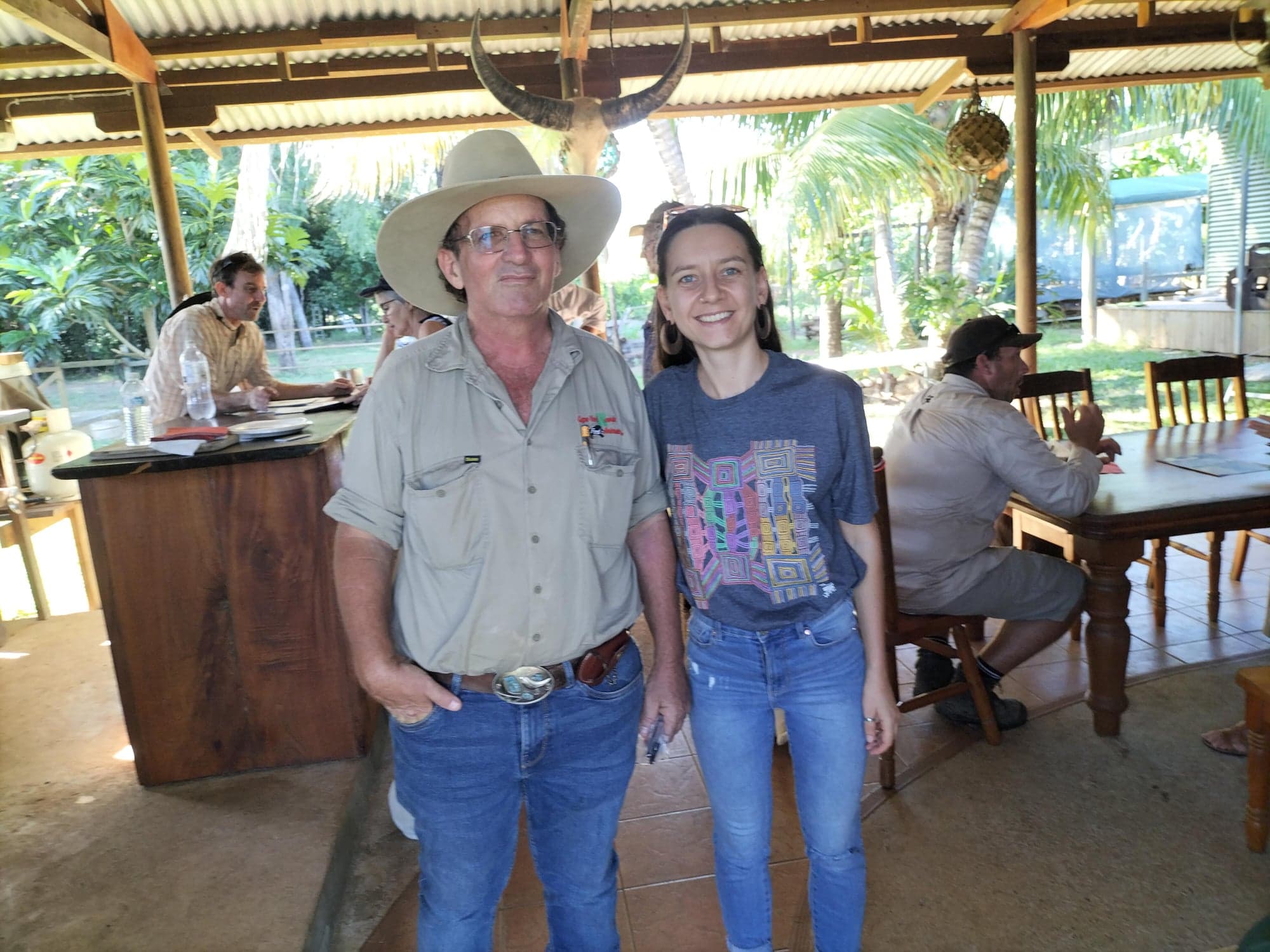 On Saturday 14th May, CAFNEC joined Cape York Weeds and Feral Animals Inc. for the Annan, Endeavour and Normanby Catchment's Community, Producer Technology Uptake Building Drought Resilience – Field Day, funded by Agrifutures Australia. 
The Field Day focused on new and innovative technology to eradict invasive weed species such as Gammagrass and Hymenachne.
CAFNEC's Community Organiser, Aïsha, had the opportunity to meet Traditional Owners, producers and other environment groups from in and around the Cape, fostering foundational relationships and supporting CAFNEC's understanding as to the concerns and challenges being faced.
Invasive weeds are a key concern for people in the Cape. With very little funding in the region, and few land management jobs these communities are relying on new and expensive technologies as a means to secure funding.  
These technologies are exciting but they currenty  create further disparity, and barriers to protecting our natural environment.
CAFNEC's work with communities in the Cape is to provide the means for knowledge sharing and connection across Far North Queensland, and to ensure that rural and remote areas have a platform to raise their concerns.