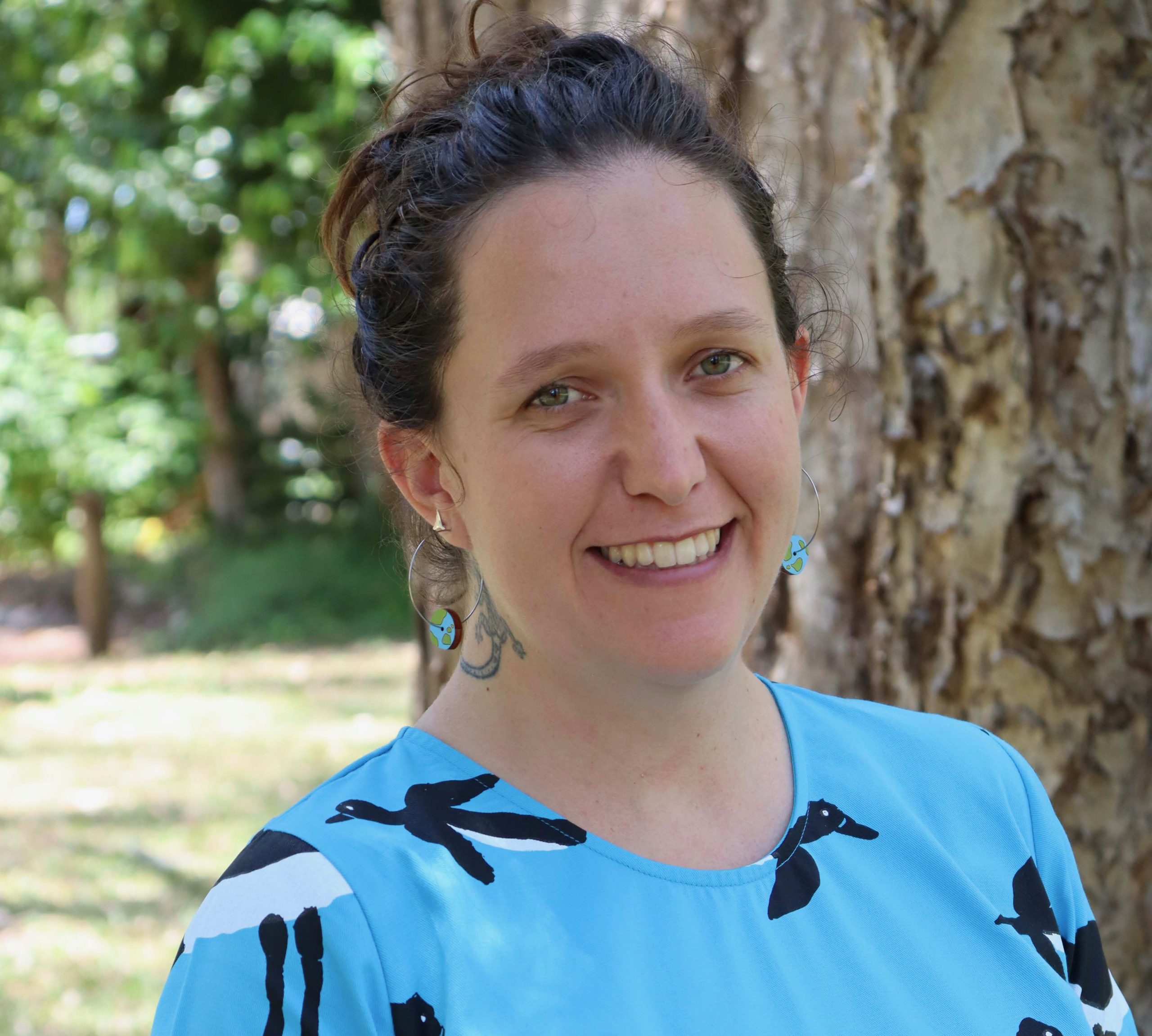 Hi, I am Lucy, currently the Director here at CAFNEC, and jumping on to share a little bit about myself and how the year 2022 is kicking off. I joined the staff team here at CAFNEC in August 2019. It's been almost three years since then, with a lot of big challenges, the pandemic for one, and great successes, like celebrating our 40th Anniversary last year. 
In this blog, rather than talking about a campaign, or an environmental issue, of which there are a lot, I wanted to take a moment to share with you all how incredibly humbling and inspiring it is to work in an organisation that has such a passionate and committed community. 
The breadth of environmental issues across Far North Queensland is incredible. I often find myself reminding decision makers and interstate folk that our region is bigger than the state of Victoria. Within that area we have environments of international significance, precious marine and terrestrial environments and incredibly diverse communities and cultures. Despite our staff team at CAFNEC growing a lot in recent years, there is still more work to be done for the environment than our team would ever be able to handle. It is the work of our CAFNEC community, and it's breadth, depth and passion that is keeping FNQ wild and beautiful. 
Sitting at the 40th anniversary last year, I was inspired to see that we had people sitting in the room who had joined CAFNEC in the beginning, founding members, right across to people who had joined in recent months. I could write for pages and pages about how our members, volunteers and member groups are changing the world, but for now I wanted to share some of the recent highlights from January and February 2022. 
Holloways Beach Coast Care 
Despite operating for over 20 years, HBCC is one of our newer Member Groups which has been working on sites such as Billy Jagar reserve, the Boat Ramp, Thomatis Creek and the shorefront of the Holloways Beach Environmental Education Centre. Sarah Sims, a volunteer with the organisation has recently injected a new energy into the group, is helping to attract new members, funding and help raise the profile of the groups work. This month attracting around 20 volunteers to a morning of site maintenance – hard and sweaty work. There are land care groups all across our region doing essential restoration and biodiversity work such as this, and I am excited to see that these groups are still growing and expanding. 
Elise Bryant one of our CAFNEC volunteers who started with us in 2021, is a behind the scenes person who provides CAFNEC with amazing, unseen support. Across the work that CAFNEC does, we have to track our success, understand how we are making a difference, in what ways, where we might be failing and what opportunities we have to grow. Elise has committed her volunteer time to helping CAFNEC evolve our measurement and evaluation, to have consistency, and really tell the true story of our work. This mostly unseen work is such an essential part of how we continue to grow and ensure that we're having impact. Elise has been committing about 1 day a week for almost a year now, to help us succeed. 
I have only shared two examples in this blog today, but there are so many more stories of how our member groups, individuals and partners are ensuring that our region has a vibrant natural environment and a safe climate. 
Many of our older members have said to me how inspiring it is to have so many young people getting involved in CAFNEC and bringing new energy to the work. Simultaneously, newer members are inspired by the members and volunteers who have worked with CAFNEC and helped protect our environment for decades. I find myself humbled by the dedication we all share to this region, our shared values and commitment to creating change over time. 
As we move into 2022, our Mangrove Watch program is expanding because of the dedicated time of our citizen scientists. Our Climate Action work is helping more and more residents of Cairns join the conversation about climate change, driven by the volunteer work of our amazing door knocking teams and leaders. We have volunteers who are working on renewable energy impacts, Taylor Point buy back, T5 tree removal, Flying Fox protection and so much more. And of course our Management Committee that ensures our organisation is well managed and here for the future to come. 
So I want to start this year by thanking all of you for the incredible work that you do for the environment. Without this incredible community in FNQ, our work to protect the environment would not be possible and I am inspired by our region every day.