Far North Wilderness Bike Tour 2014
September 27-October 4, 2014
When searching for a fun and unique adventure, there are plenty of tours and events to choose from, but the Far North Wilderness Bike Tour has a 'healthy' advantage!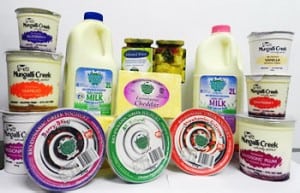 Thanks to the tour's Food Guru, Ellen, each morning of this 8-day charity mountain bike tour will start off with an amazing home-cooked breakfast thanks to our major sponsors, Mungalli Crreek Dairy and Community Foods.  Riders can expect wonderful Bircher Muesli, scrambled eggs, grilled tomatoes, fresh fruit, and delicious porridge (to name a few) all made with organic/bio-dynamic yogurts, milk, eggs, muesli, and oats; as well as fresh local produce!
This amazing bike tour gives riders the best start for the day so they can tackle any challenge.
To learn more about this tour or to register, please visit: www.wildernessbiketour.com or call (07) 4032 1746.
We hope to see you on tour this year!!!