The Far North Wilderness Bike Tour is on!!!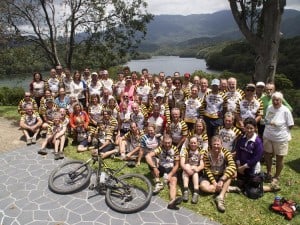 This event runs from September 27th to October 4th, 2014.  This unforgettable 8 day, fully catered, self-paced bike tour will take participants over 500kms through some of the most spectacular landscapes of tropical north Queensland. Riders will be supported by a crew who will transport their luggage, camping equipment as well as provide home cooked meals.  This is the ultimate way to explore the beautiful World Heritage listed rainforests, woodlands, waterfalls, and mountains the region has to offer all while supporting the efforts of the Cairns and Far North Environment Centre.
Tour price includes:
Event jersey
Luggage support
Hot showers or swims each day
Full rider support
3 Home-cooked meals a day
Exotic bar service
Great campsites
Lavish farewell dinner
1 year membership to CAFNEC
This is an intimate tour of 65 riders.  If this sounds like it is right up your bike riding alley, visit our new website at www.wildernessbiketour.com  for more information!!!