Retail giant, Target Australia, has announced it will reintroduce plastic bags in to its stores!!!
In 2009, Target lead the way and announced its national ban on single-use plastic bags, with its Managing Director stating:
"We all have a role to play in reducing our impact on the environment.  One way is to reduce the use of plastic shopping bags in our business.  Target store currently issue over 100 million plastic shopping bags each year to customers and from next Monday this will stop."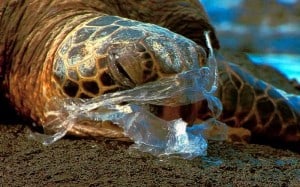 Due to a small percentage of complaints, Target has decided to reverse their environmentally friendly decision and bring back the plastic shopping bag.  This is concerning as it is the individuals and communities across Australia that will pick up the costs both financially and environmentally.
So what can you do to let Target know that you are not in support of them reintroducing plastic bags in their stores?
Click here to email Target a prepared letter by Queensland Conservation that lets Target know you do not support their backflip or you can send Target your own message to:  targetcustomerrelations@nulltarget.com.au