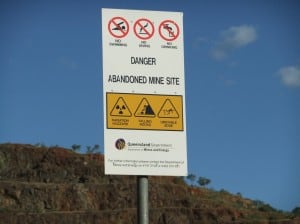 Sign here to join our petition to Premier Campbell Newman to say no to uranium mining in our precious state.
Why?
Uranium puts our health and environment at unnecessary risk
Saying NO to uranium will:
Protect water quality
Protect community and worker health
Avoid risks of contaminating the natural environment
---
A better outcome economically, environmentally and socially is to promote Queensland as a leader in renewable energy, rather than  inviting the dirty uranium industry to pollute the places we love. 
---
Div 5: Save Jack Barnes Mangrove Boardwalk
This action has now ended.

End date: Mar 28, 2020

Signatures collected: 3