CAMPAIGN
Our Climate, Our Way of Life
CAMPAIGN ACCOMPLISHMENTS
Since our campaign launch in early 2021, we have accomplished the following…
ABOUT OUR CLIMATE, OUR WAY OF LIFE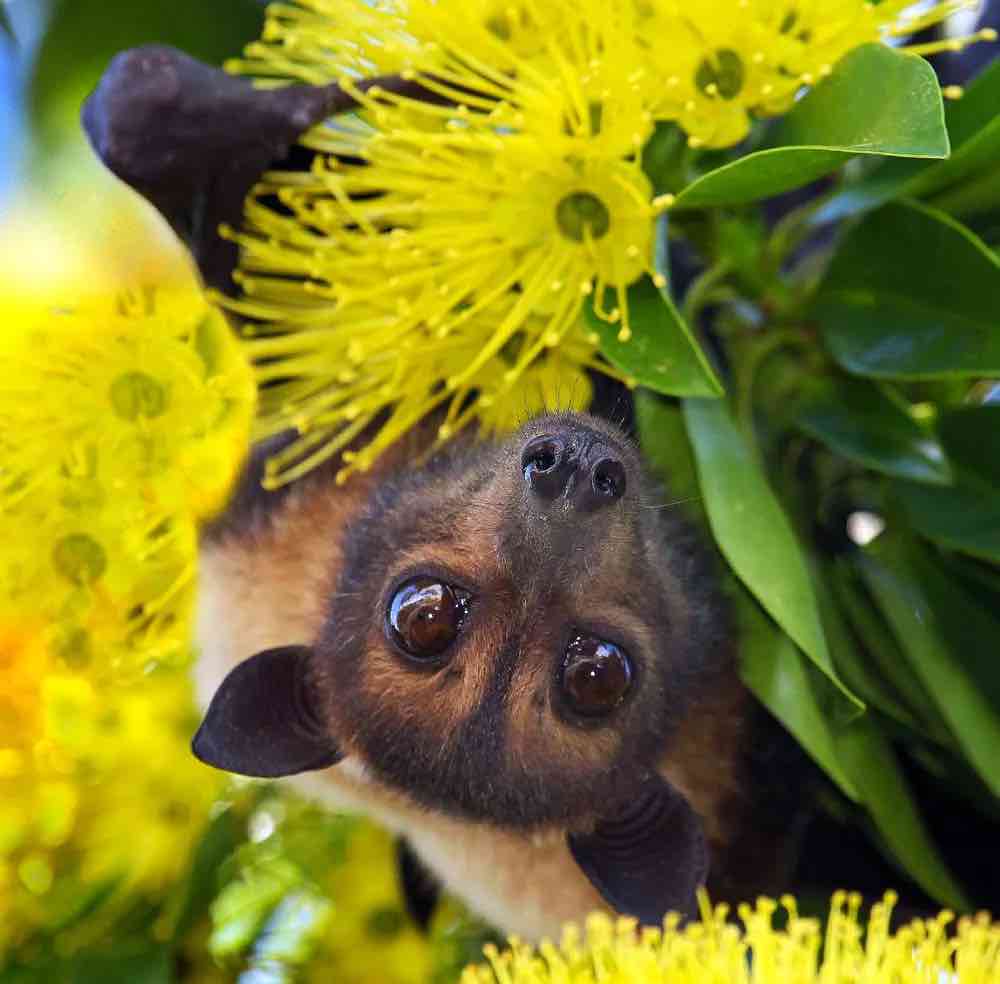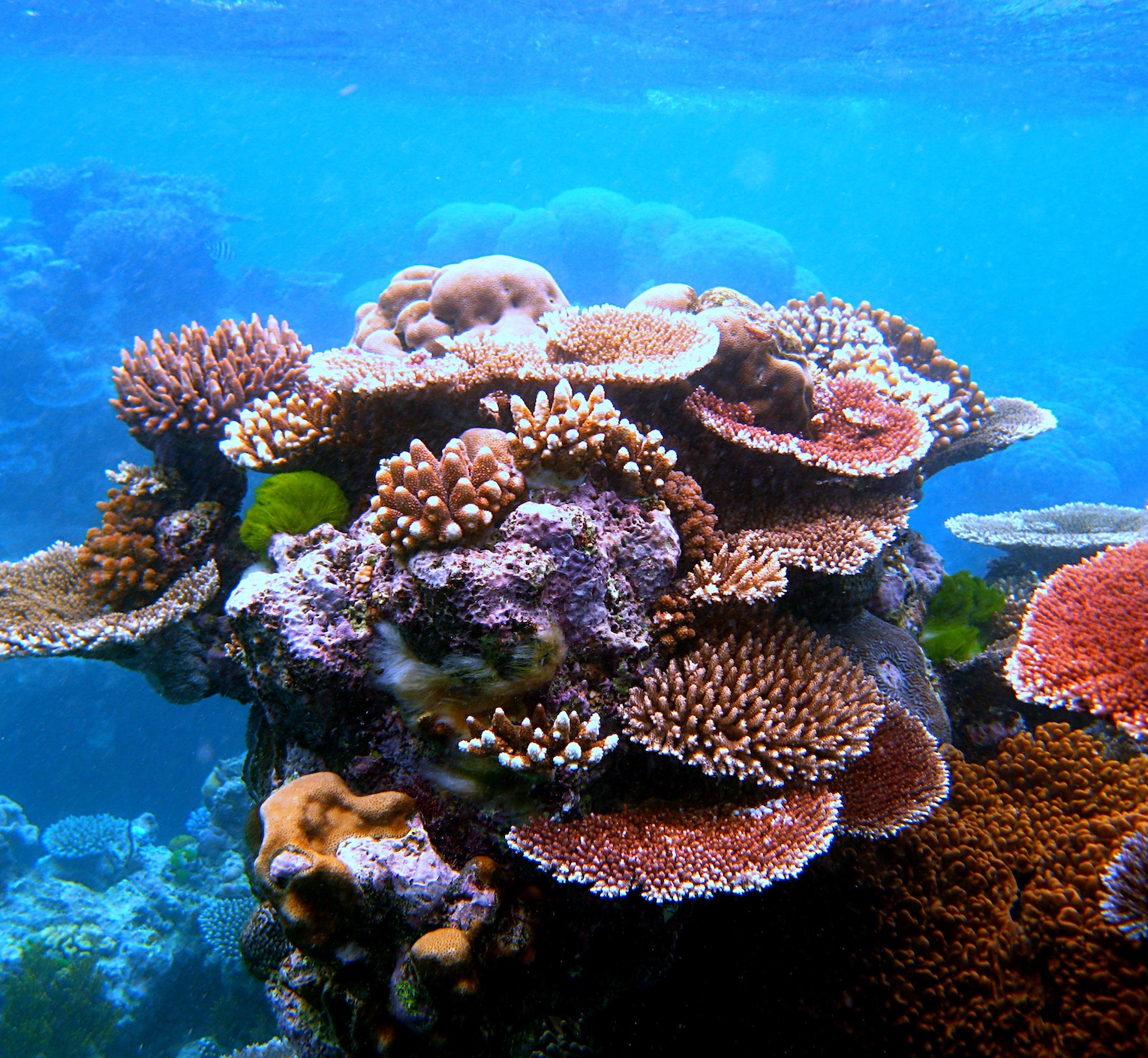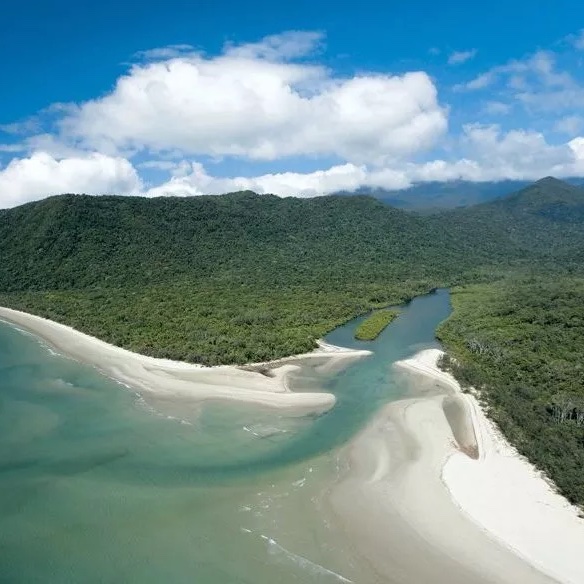 Our FNQ Way of Life
Our way of life in Far North Queensland is special, living side-by-side with the oldest living tropical rainforest, and the stunning Great Barrier Reef. The natural environment that surrounds us is such a big part of our everyday experience. The places we love to see, and the activities we love to do. 
But the future of our climate, and our way of life hangs in the balance. Our climate is changing, presenting new, unprecedented challenges for our environment, economy, and community.
Climate change is here already – we feel it in the increasingly hot summer days, worsening floods, intense cyclones, and unprecedented bushfire risk. Our actions over the next few years will determine the degree of suffering caused by climate change.
International experts tell us that the worst impacts will be mitigated by reducing our greenhouse gas emissions enough to limit global average temperature increase to 1.5°C by 2100. When it comes to meaningfully cutting climate pollution, the Queensland Government is lagging far, far behind the science and the rest of the country.
Our governments' insufficient action has led us to take action into the hands of our community. We have no other choice but to be loud about our desire for stronger climate action from our decision-makers… and that's where YOU come in!
Find more info about how climate change is projected to affect the Far North Queensland region here.
The Power of Conversation
One-on-one conversations are key to shifting people's hearts and minds. In the 2019 Federal Election, we door knocked for 6 weeks and saw the polls swing away from candidates who were denying climate change – one of the few in QLD to do that!
Climate change affects everyone to varying degrees and in different ways, but people often don't have a space to talk about how climate change is threatening the health, well-being, and future of our communities and the ecosystems that support us.
So, we're going to the doors of residents living in suburbs of Cairns that are already feeling the impacts of climate change – the places that are at risk from increasing coastal hazards.
At the door, we:
Have meaningful conversations about how climate change is affecting our lives. 
Collect important data that informs how CAFNEC and our local decision-makers can assist our communities in mitigating and adapting to localised climate impacts.
Distribute #ClimateActionNow signs to create a visible demand for stronger action.
Invite concerned residents to continue the conversation at a Climate Community Hall that we hold in their suburb after two months of door knocking.
We know door knocking can sound intimidating, but we've got all the resources to give you confidence to have these important conversations.
The reality is that climate change is here now, and we need YOU to join us in creating a loud and clear demand for strong climate action for our region.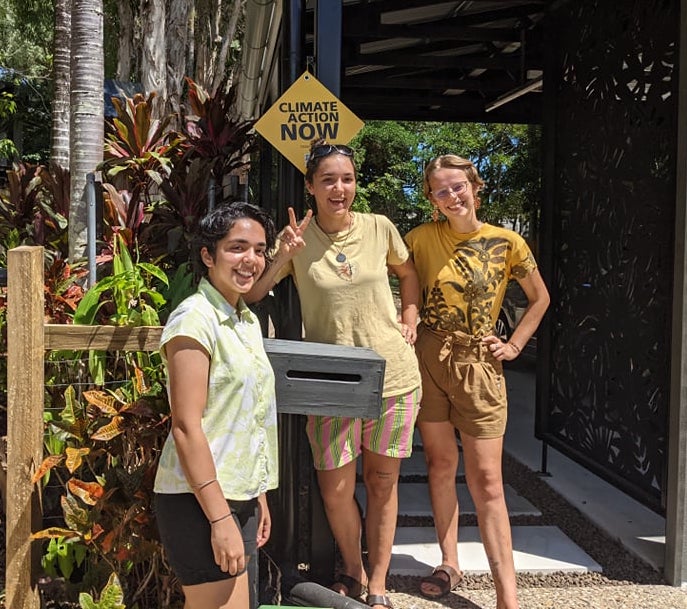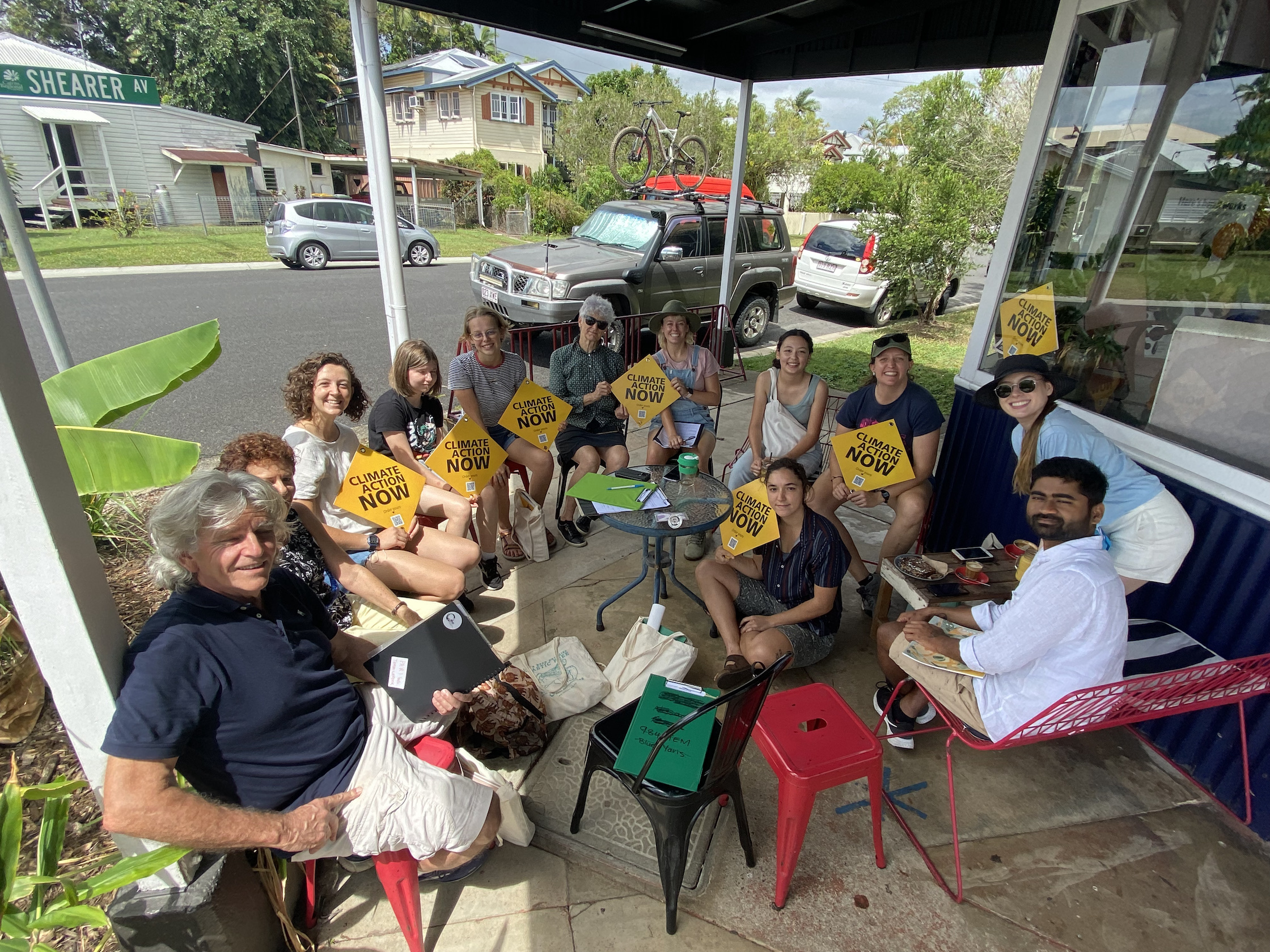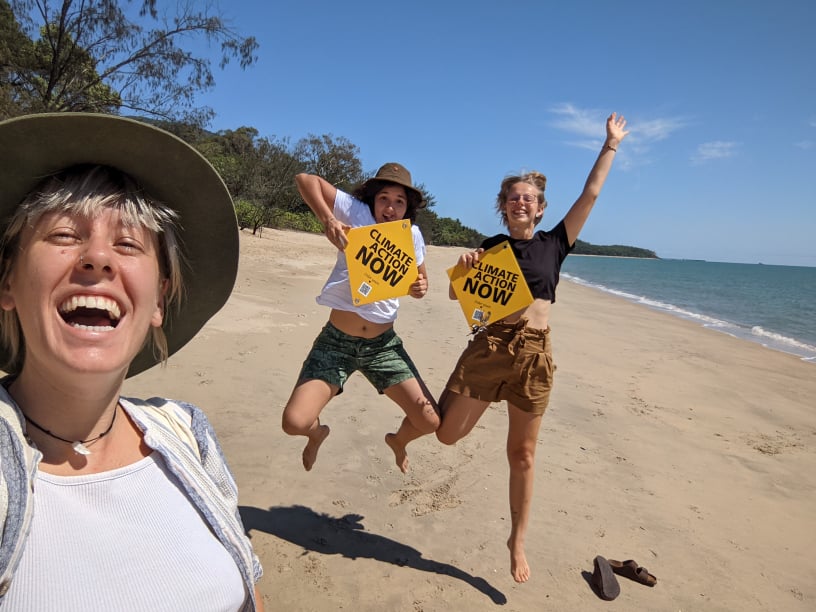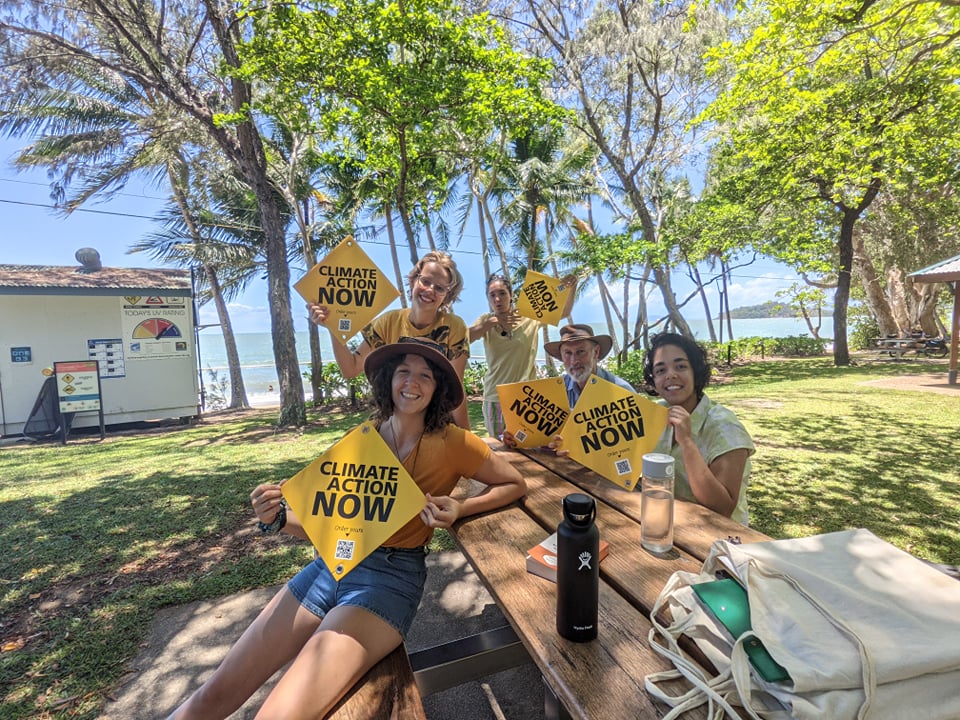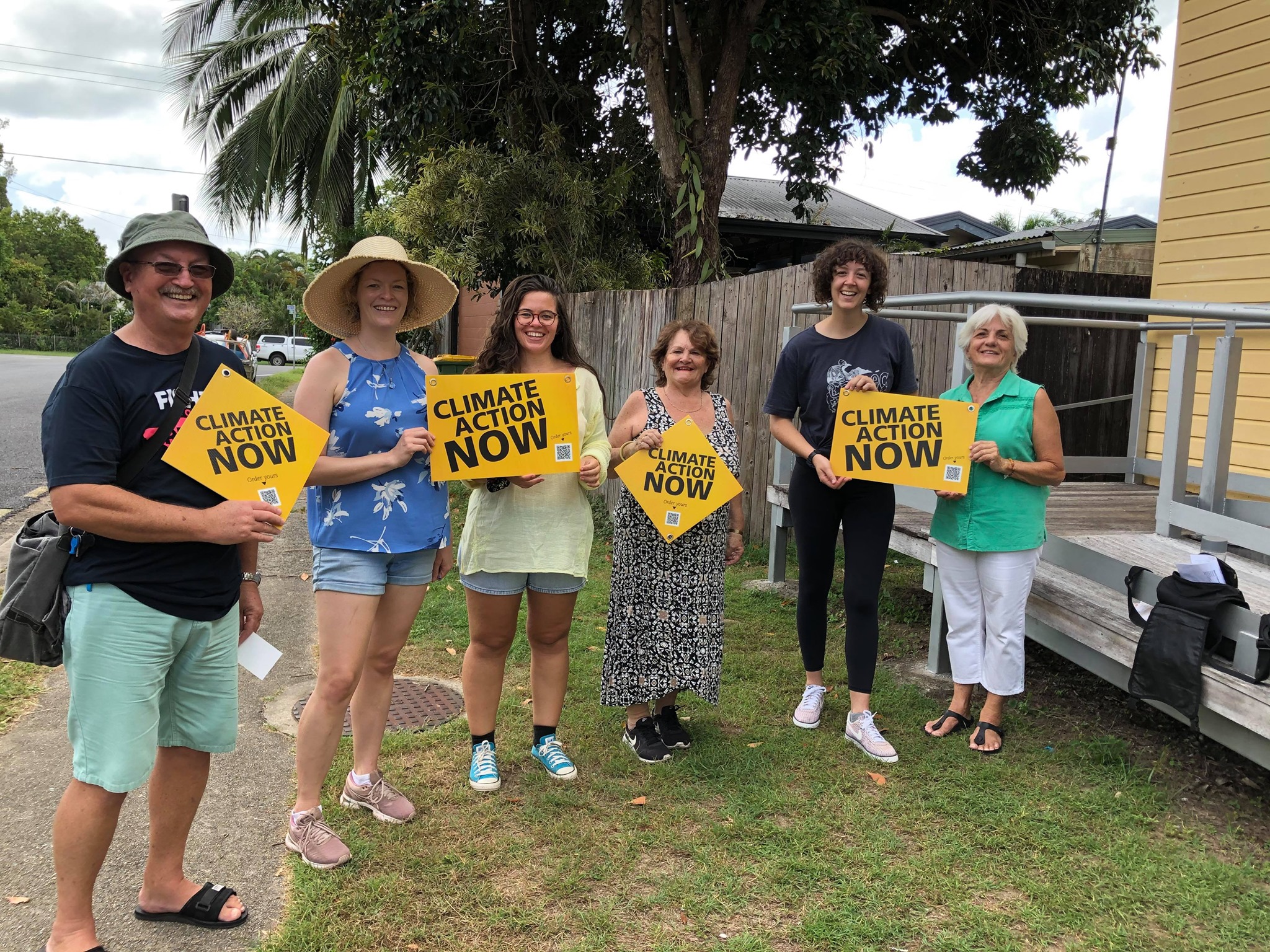 Register your details below to join our amazing team of door knockers that are doing incredibly important and empowering work to take action into the hands of our communities that are vulnerable to climate change. We've got all the resources to give you confidence in having meaningful climate conversations!
If you are unable to door knock but would like to help our climate campaign in some other way, please reach out to Bronwyn at climateaction@nullcafnec.org.au and we'll chat about how you can get involved.
Door Knocking - Our Climate, Our Way of Life
Any volunteer under 18 years of age must be accompanied by a parent or guardian who will be responsible for the welfare of the minor in their care for the duration of any CAFNEC events or activities.
Anyone who works, volunteers or participates in CAFNEC spaces or events must uphold our Code of Conduct.
All over Queensland, people across the entire political spectrum are putting up bright yellow Climate Action Now signs to demonstrate to our State and Federal MP's that Queenslanders want bold action on climate. We are working with the Queensland Conservation Council to ensure that Far North Queenslanders can access these signs too.
We are hanging these signs up as we door knock and we're handing them out every week at Rusty's Markets on Sunday mornings!
Check out our #ClimateActionNow gallery below and get your very own FREE sign here.
Climate Action Now Gallery
Take a photo of your sign and send it to us at climateaction@nullcafnec.org.au or tag us on social media to be featured on our page!
Sign up!
Get all the latest news, events and information right to your inbox.