CAMPAIGN
Our Climate, Our Way of Life
Our way of life in Far North Queensland is special, living side-by-side with the oldest living tropical rainforest, and the stunning Great Barrier Reef. The natural environment that surrounds us is such a big part of our everyday experience. The places we love to see, and the activities we love to do.
But the future of our climate, and our way of life hangs in the balance.
Our climate is changing, presenting new challenges for our environment, economy and our community. Our way of life here in Far North Queensland is not the same as it use to be.
Climate change is real. It is here. We know you are all feeling it too. 
The next few years will determine the degree of suffering caused by climate change. Our governments are sitting idle on action on climate change, and playing a part in determining Australia's suffering – exacerbating it. We need to take action into the hands of our community. We have to be all in for this! There is no other choice. And that's where you come in..
We need our Far North community to turn up, turn out and get LOUD. We want feet on the ground: door knocking, listening, sharing, acting for a safer climate.
Our conservation movement is strong in Far North Queensland and we know that COVID has hit us hard, but we need you, we need you to activate like we've never activated before. 
In the 2019 Federal Election we door knocked for 6 weeks and we saw the polls swing away from candidates who were denying climate change, one of the few in QLD to do that. That was because of our work. But I think we can all agree that the election wasn't what we wanted, we didn't see the strong commitments to climate action that we need. Something has to change. 
And so that's what we are doing. The reality is that this kind of change doesn't happen in an election cycle. We need this change to be embedded in our culture as a community. If we're asking for climate action. We need to demonstrate strongly what that looks like. So how are we doing that?
 We go to the doors and have conversations.

We are door knocking in suburbs of Cairns that are already feeling the impacts of climate change now – the places that are starting to change because of coastal hazards. 
We create a visible demand for climate action.

For those who are ready to take action now, we give them yard signs calling for #climateactionnow and by asking them to join us door knocking fortnightly
For everyone else? We invite them to Community Visioning.

After 2 months of knocking on doors, we will hold a community meeting to create a suburb-wide vision for a climate safe future
Repeat.

Suburb by suburb, building a strong community understanding of action on climate change.
What do we have after that?
A vision of a safe climate future and what needs to happen to achieve it
A community that is aware of climate change and how they can take action for a safe climate – by reaching new people we haven't spoken to before
A massive team of skilled volunteers who know how to have conversations about climate change 
A visible and community driven call for climate action that decision makers can see in their electorates, not just at elections, but a persistent and ever present call to action.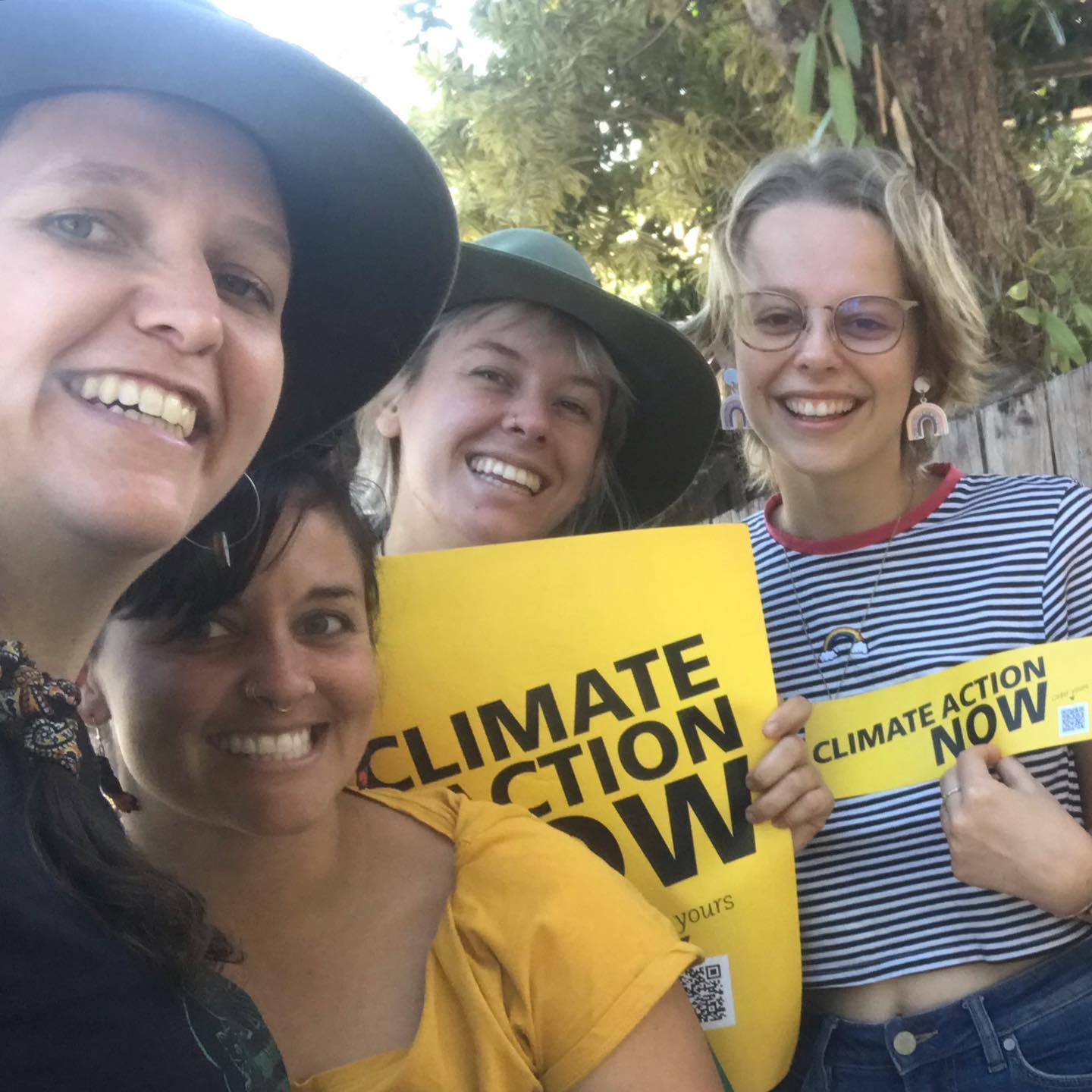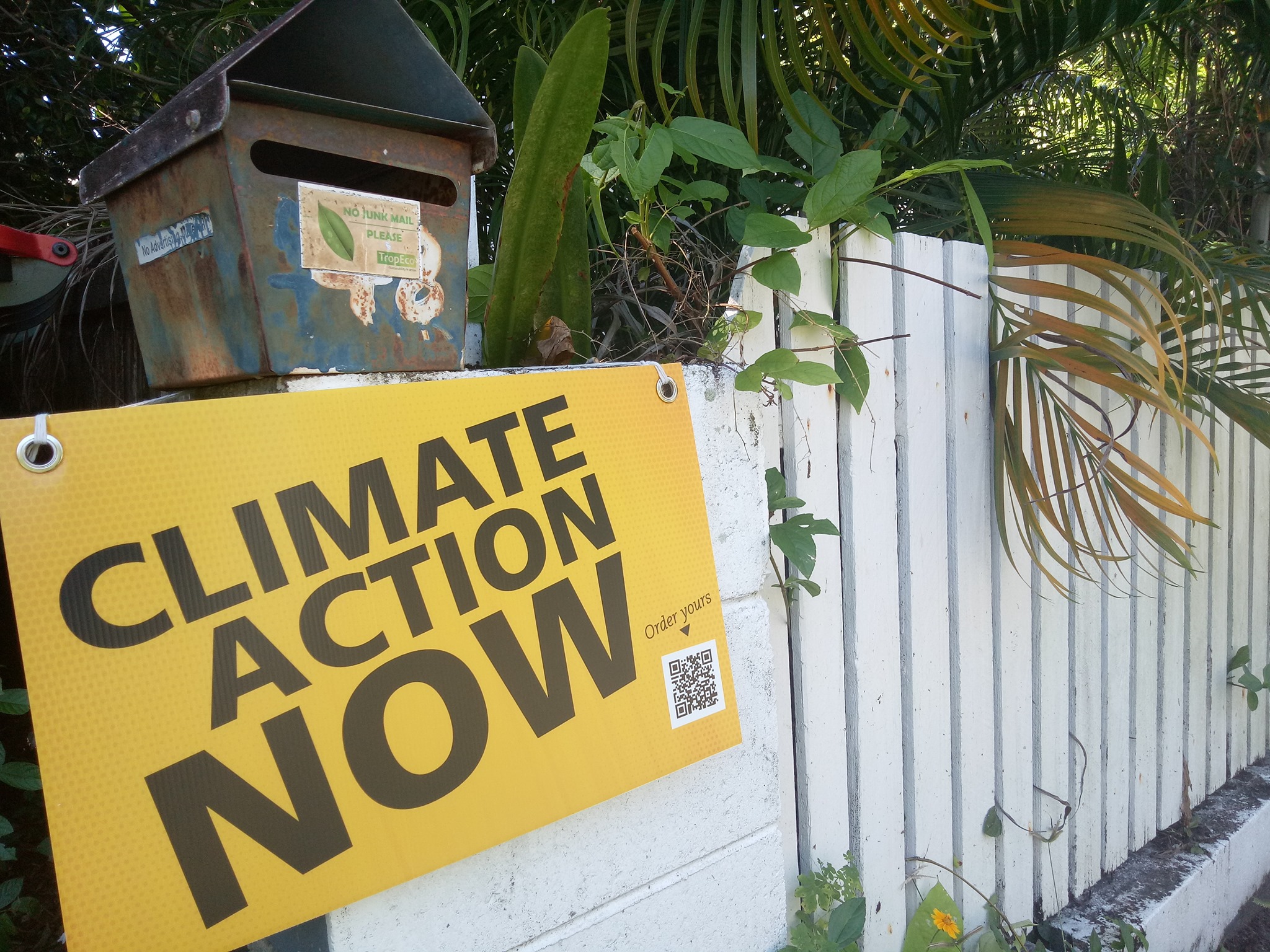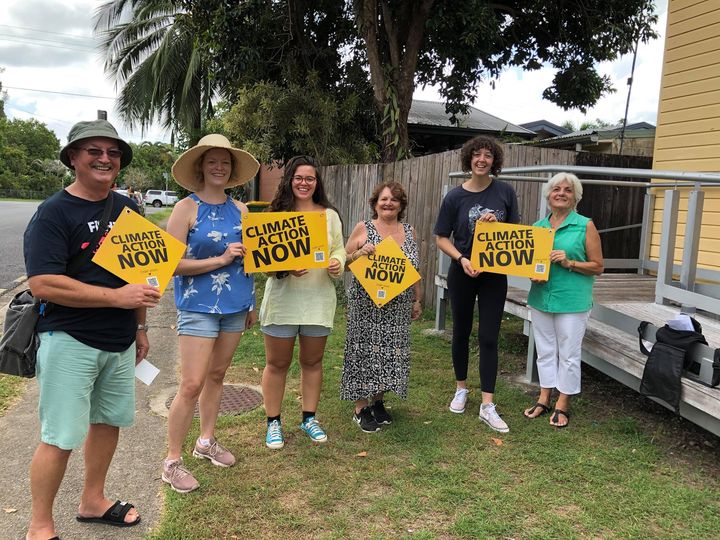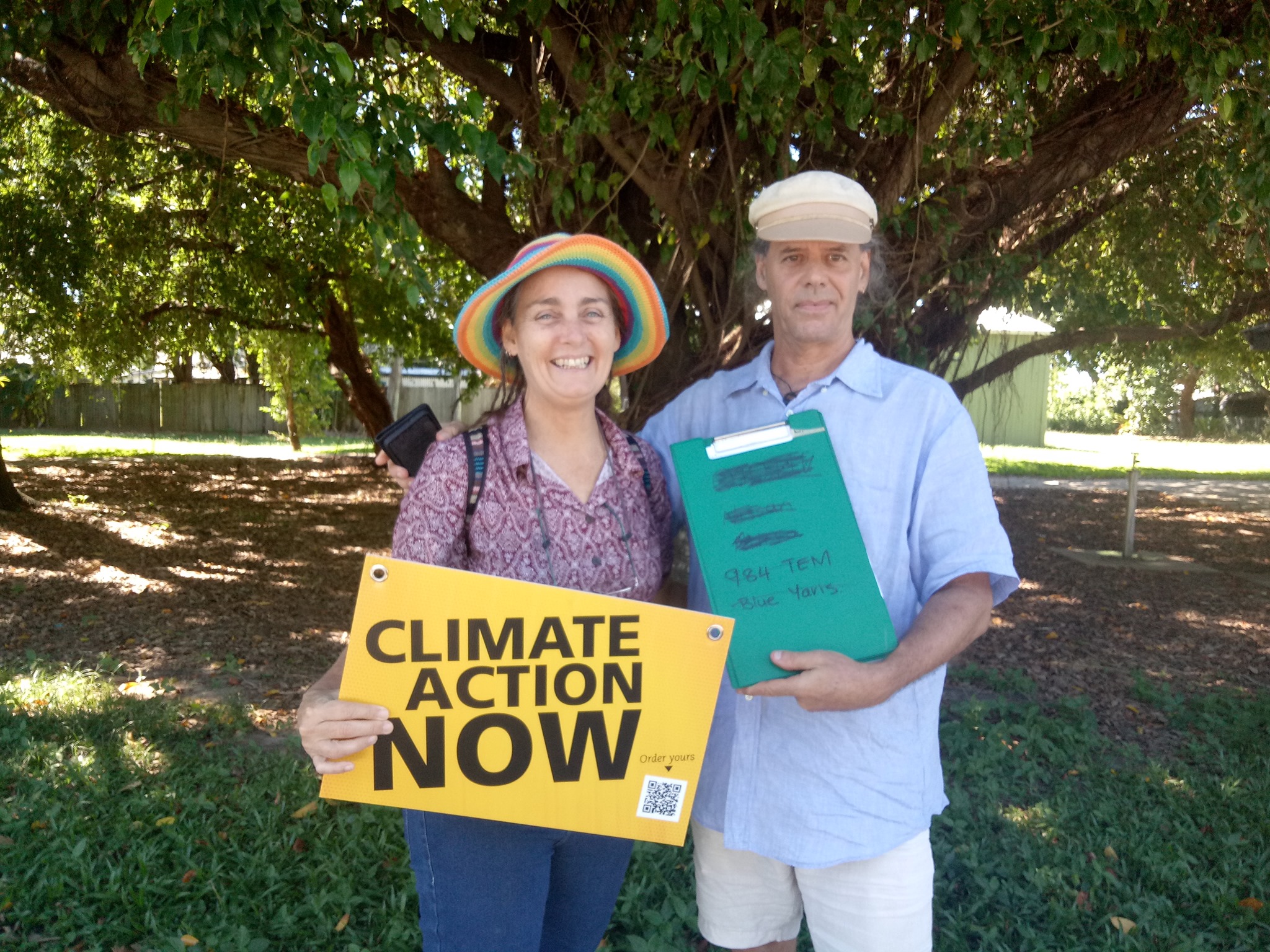 The change we are looking for happens because people like us, communities like ours, have dedicated significant time, more than 6 weeks, sometimes more than 6 months, to creating a community we can be proud of. Because tackling climate change can't be a hobby, it isn't the guitar that you pick up once every 3 months to strum the same tune you remember from high school. If our action is sporadic, so are our results. 
The reality is that we have a big change to make, and that requires a big commitment. The only way we can shift the politics on climate change is if our community has made collective and strategic demands that cannot be ignored. A strong and shared community narrative for climate action.
To make this happen we need to take this conversation to the doors. Thousands of them. And the only way we can do that is if everyday people in the community, people like you – step up to become leaders
We've got a plan and ALL the resources to train you, all we need YOU. 
Together, we need to build at least 4 teams of at least 8 volunteers each, door-knocking fortnightly.
We are going to prioritise suburbs that are vulnerable to climate change and where the impacts are apparent. We want leaders to run teams and have fun. This can be fun. And empowering. 
Sign up!
Get all the latest news, events and information right to your inbox.