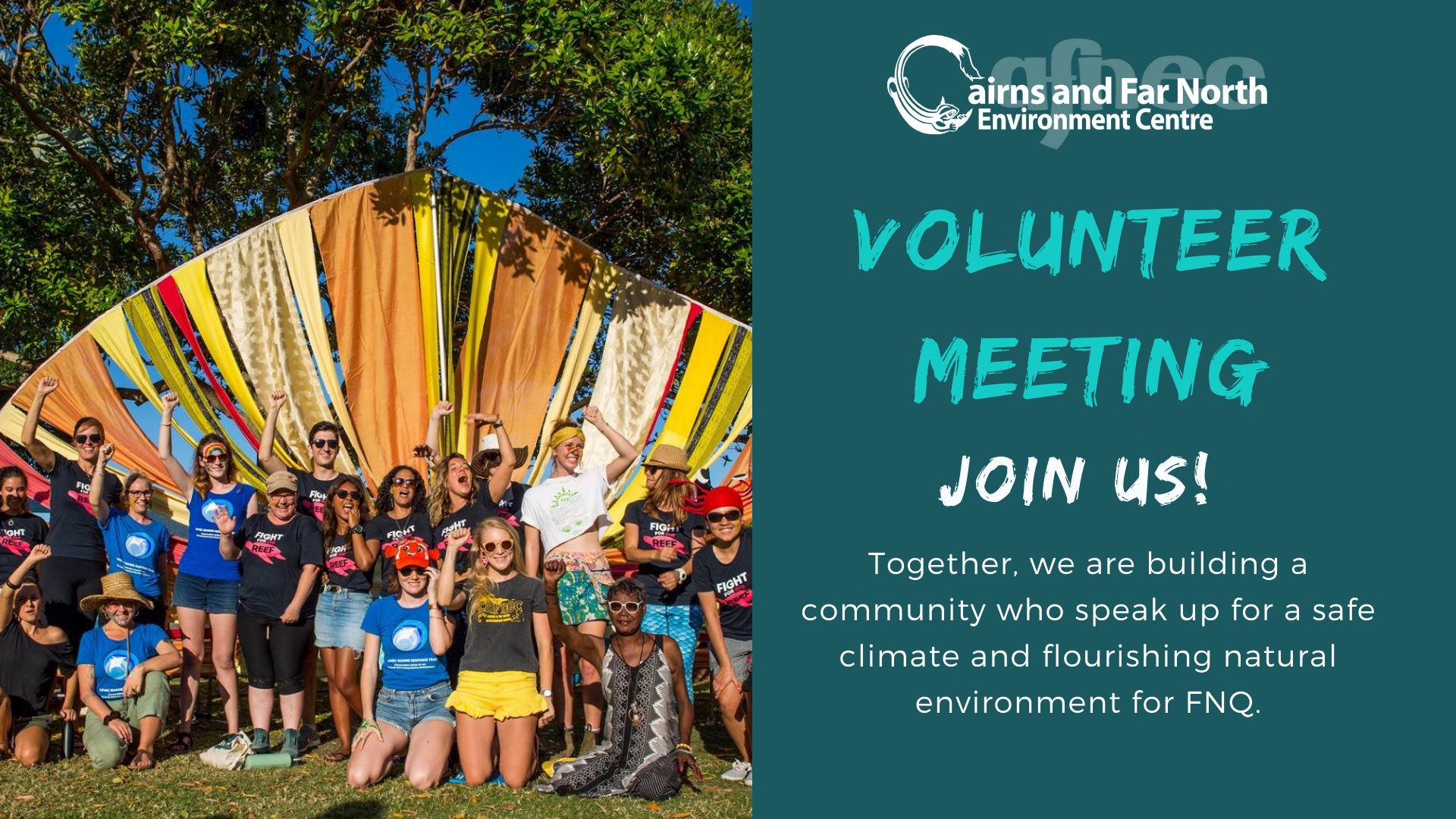 Date
Jun 11 2020
Expired!
Volunteer Meeting – Cairns Climate Policy
**ONLY RSVP if joining us face-to-face in the CAFNEC Library**
Join our Community Organiser for our very first face-to-face Volunteer Meeting!
Remember before COVID-19 really hit Australia, and CAFNEC hosted a pretty great Candidates Forum inviting our Mayoral Candidates to speak about their position on Climate Change and the actions they were going to take if they were elected? Well, Bob Manning was elected, and we want to make him accountable for what he had to say that night! Who is with us!
At our volunteer meeting we are going to go through some tools in campaign strategy. Let's be creative and think outside of the box. We want to begin putting pressure back on our Council to ensure that they stick to their word and develop a comprehensive and accurate climate policy.
Volunteer meeting details –
When: Thursday 11th June, 5.30pm to 7pm
Where: Upstairs in the library at Cairns and Far North Environment Centre
Bring: Your own pens and pencils, drink bottle and your own snacks if you get hungry
>> OR join us on Zoom: https://us04web.zoom.us/j/3545107001
PLEASE NOTE **We can only have a maximum of 8 volunteers join us at CAFNEC.** However, we do not want anyone to miss out so we will also be hosting our meeting via Zoom.
>> If you want to join us in the library at CAFNEC you must RSVP. Places going fast!!
CAFNEC will be ensuring that we are maintaining safe distancing between everyone, and ensure we stick to COVID-19 health and safety regulations. All workspaces will be cleaned before and after, and we are asking you to bring your own stationary, food and the like.
We cannot wait!