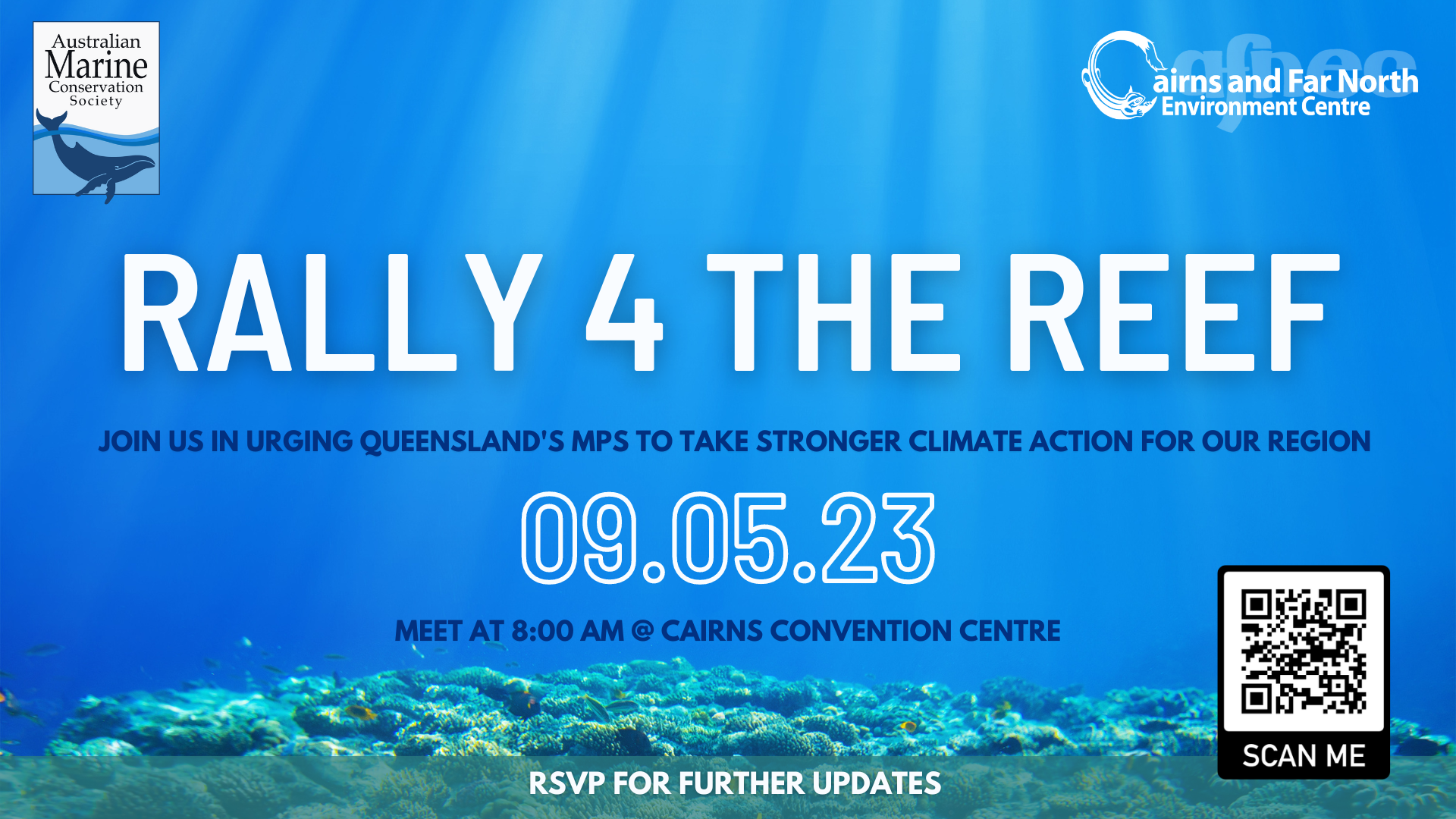 Date
May 09 2023
Expired!
Rally 4 The Reef
RSVP HERE
Exciting news – the Queensland Parliament is heading to Cairns for its 6th regional sitting from 9-11 May 2023! It's been 15 years since the last FNQ Regional Sitting, so this is a rare opportunity to have our voices heard by the State government.
To make our message loud and clear, let's dress up in our brightest, most vibrant reef-themed outfits and bring eye-catching placards demanding urgent action on climate change. We want to protect not just our stunning Great Barrier Reef, but also our rainforests, homes, economy, and future generations! We'll bring heaps of signs and placards for anyone who needs one too.
One small request though – please leave your partisan signs at home, so we can keep our message simple and effective. Thanks a bunch, and can't wait to see you there!
This event is co-hosted with the Australian Marine Conservation Society (AMCS). Registration is not essential, but we encourage you to RSVP to receive updates in the lead up to the event, and to help us get a feel for numbers. Click the button below to RSVP!
RSVP HERE