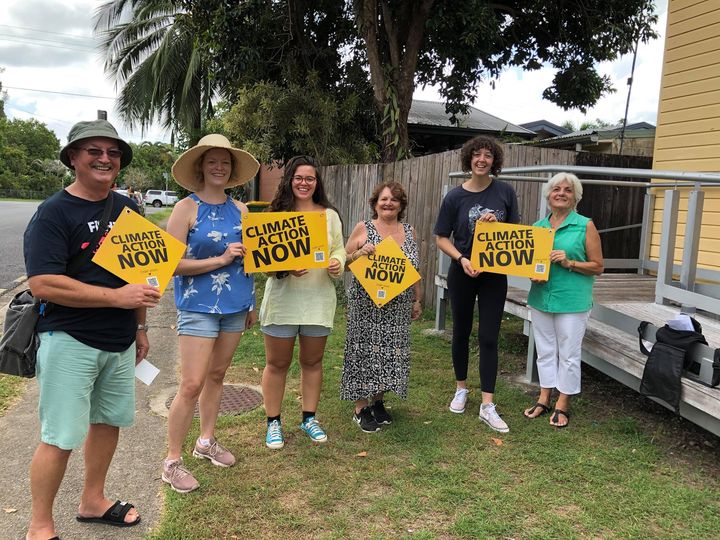 Our Climate, Our Way of Life Door Knocking
From now until December, as part of our climate campaign, 'Our Climate, Our Way of Life', CAFNEC volunteers are door knocking in suburbs vulnerable to the impacts of climate change.
Our Climate, Our Way of Life is about listening and learning what it is our community envisions a safer future to be, and what climate action they want to take.
There are four door knocking teams in total, alternating weekends.
When you register to door knock you will be placed into one of our groups, and paired up with another volunteer. Your door knocking leader will provide you with the support and training you need before you step out.
Door Knocking - Our Climate, Our Way of Life