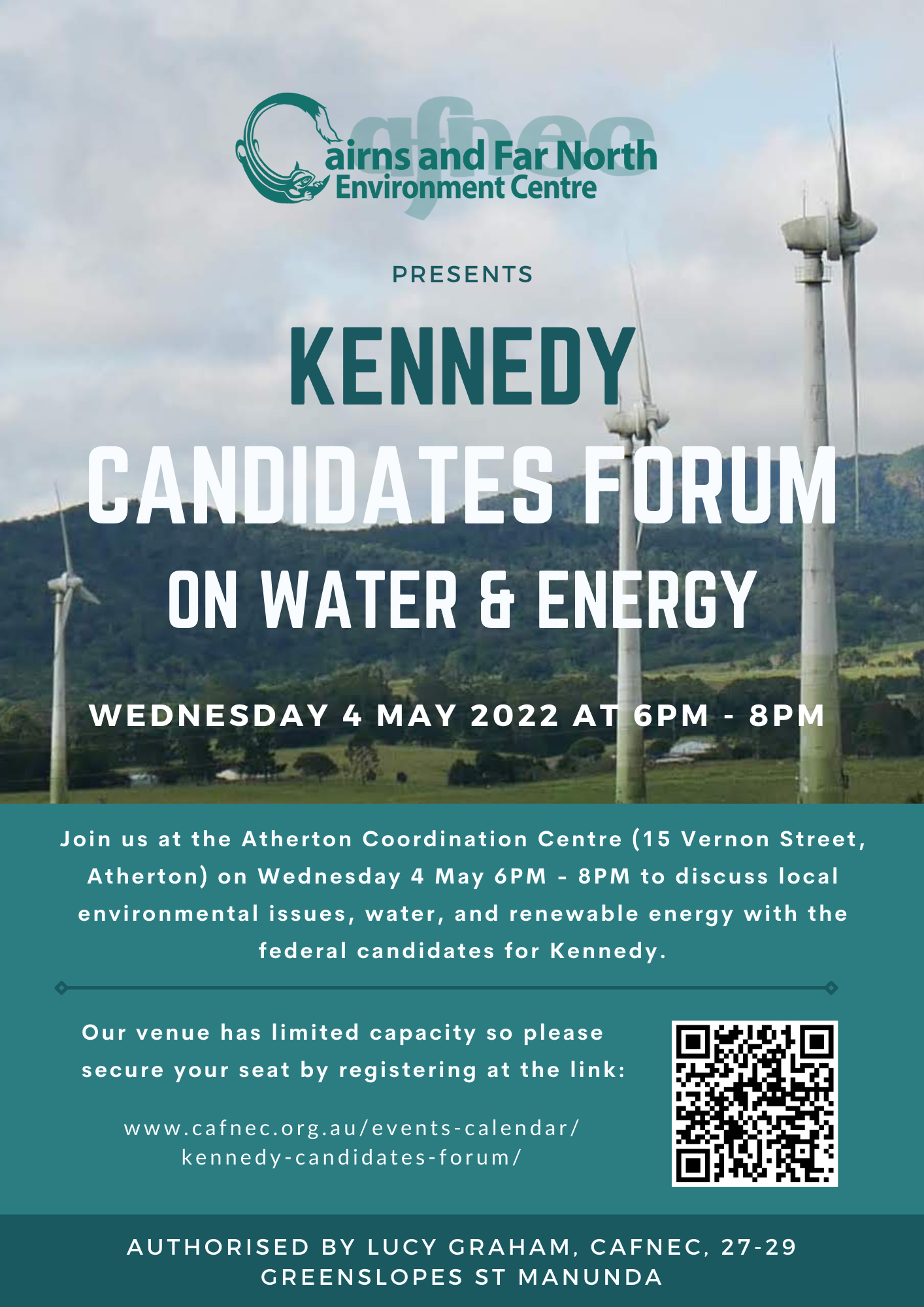 Date
May 04 2022
Expired!
[Cancelled] Kennedy Candidates Forum: Water and Energy in North Queensland
Unfortunately the Kennedy Candidates Forum on Water and Energy in North Queensland has been cancelled due to scheduling conflicts for the majority of the candidates.
In lieu of the upcoming federal election, we've invited Kennedy's candidates to a forum on water and energy in North Queensland on May 4, 2022 at 6PM – 8PM AEST. We are inviting all candidates to first present their policy platform to the community, and then to answer questions regarding water and energy policy and management.
We know that energy and water are both very big issues for our region, and we are excited to have the Kennedy candidates share their parties' approaches to addressing these issues with the community.