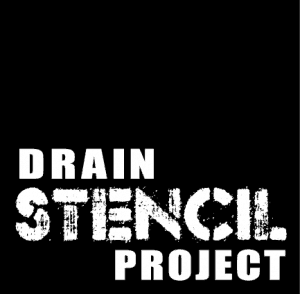 The Cairns Drain Stencil Project involves the Cairns community in 'hands on', on-ground drain stencilling to raise awareness and stimulate conservations in the community around urban pollution and the impact it has on our marine environment.
CAFNEC's volunteer Marine Response Team have been working hard this last year to establish the Cairns Drains Stencil Project working in conjunction with the Local Marine Advisory Committee (LMAC), Cairns Regional Council, GBRMPA, RACQ Get Ready QLD and Tangaroa Blue.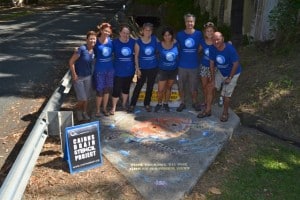 Read more about the project and how you can get involved (hosted on the CAFNEC Marine Response Team website www.marineteam.org :
Your support is needed to continue the great work!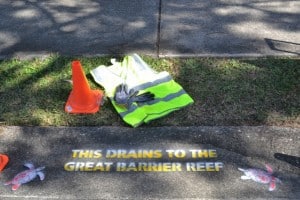 Thanks to LMAC seed funding and financial support from GBRMPA and RACQ Get Ready QLD we have been getting out and about stencilling, however, we need your help to keep this valuable program going!
Are you an individual or business interested in sponsoring a project that works with the community to spread the word that our precious reef must be cared for? Please take a minute to consider the sponsorship proposal: Cairns Drain Stencil Project Sponsorship Proposal (pdf 4.8meg, please allow time for download).
By supporting the project, sponsors will contribute to an all-round positive conservation initiative that allows the local community to get involved and take on-ground action to promote better outcomes for the local marine environment.
The project is driven by our amazing CAFNEC Marine Response Team volunteers and your support will go a long way, providing volunteers with the coordination and materials required to work with the community.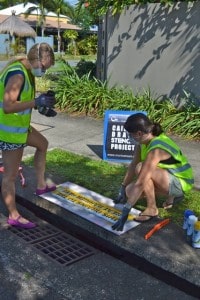 Please download your sponsor's pack where for as little as a one off gift of $300 you can sponsor the stencilling of a street through your business or community group.
Information on the project, how you can participate and more available at:  http://www.marineteam.org/cairns-drain-stencil-project/
Please feel free to contact us discuss the project further. director [at] cafnec.org.au  (07) 4032 1586