Community Organising and Leadership Program
The Community Organising and Leadership Program has established a group of committed core trainers in Far North Queensland who work alongside our Community Organiser to develop and deliver ongoing advocacy and organising training in our community.
We are in a time of uncertainty, and huge environmental challenges like we have never seen before, yet our governments sit idle on climate change. Climate change is not a problem that requires small efforts from a handful of individuals. We need a movement of people working together for real change!
Cairn's regional location, far from any major centres, makes it difficult for our community to gain the valuable and constant training necessary to build our campaigning and advocacy skills, and grow our movement. Too often we see our passionate change-makers leaving for the big smoke to attain the knowledge and skills they need to succeed. 
We know that if an ongoing advocacy training program exists here in Far North Queensland, led by a group of core trainers who have the necessary skills and knowledge then more training will be available to our community, and more people will be able to take effective action for a safe climate and flourishing FNQ natural environment.
Stage 1: Core Trainers – 2020
To have a large enough and effective training program we need to build a group of core trainers with diverse skills, who are committed to providing training on an ongoing basis. During 2020 we will recruit our Core Trainers who together with CAFNEC staff will develop the training program and deliver training mid-late 2020.
Stage 2: Focused Training 2021 onwards
Our core trainer group will focus on delivering training and ongoing coaching to CAFNEC's volunteers, members and member groups, and endeavour to ensure that our community feels more equipped and empowered to lead their own work, participate in CAFNEC's campaigns and advocacy, and understand how to take effective action.
In 2020 CAFNEC launched our Community Organising and Leadership Program. We have some incredibly experienced activists here in FNQ and together we are going to ensure that our community has ongoing and essential skills to advocate for a better future.
But the reality is we do need money to do this. Your donation will provide training resources, the delivery of workshops and will be building the movement we need! No donation is too big or too small.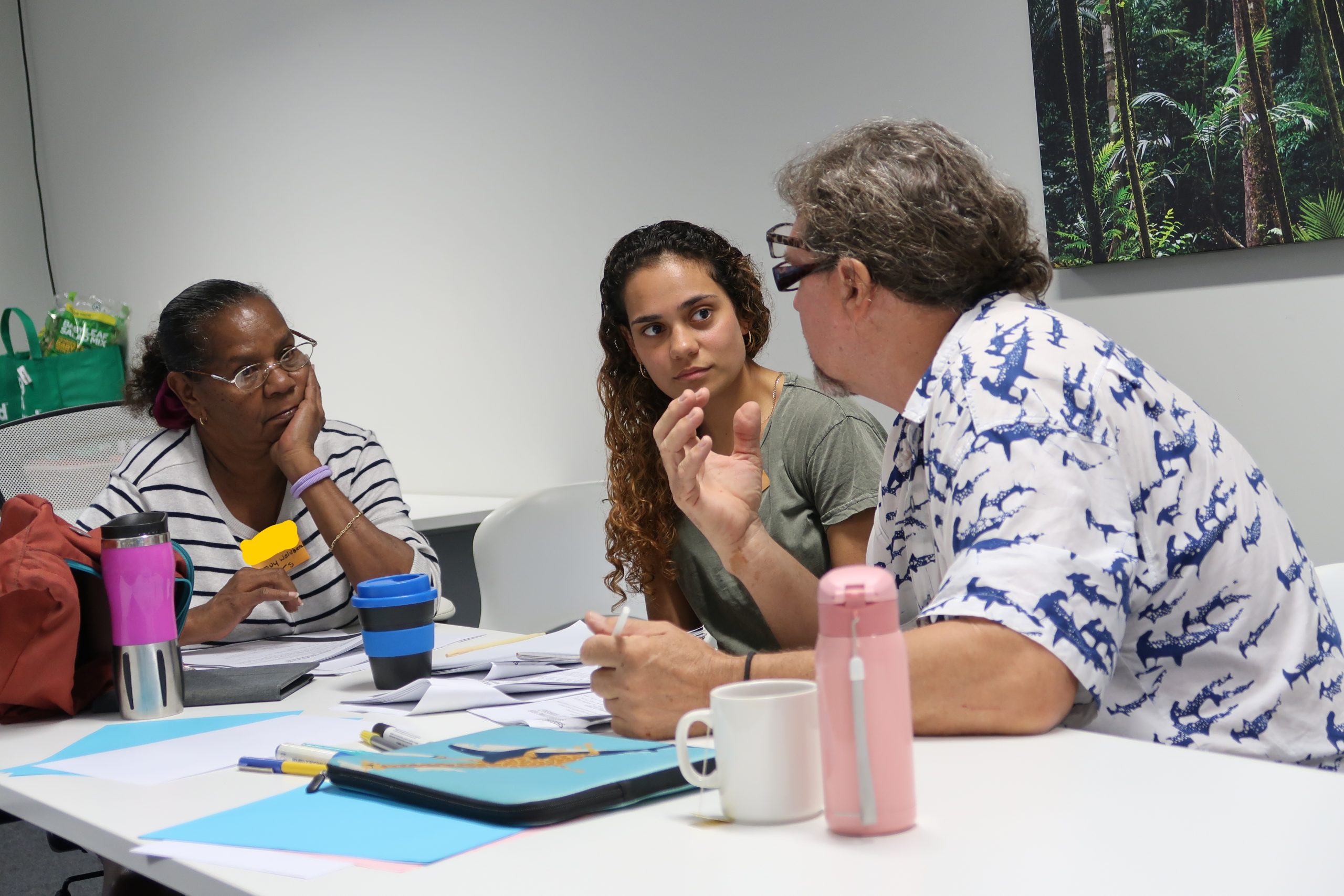 The Facilitator –
Aisha de Barros Lopes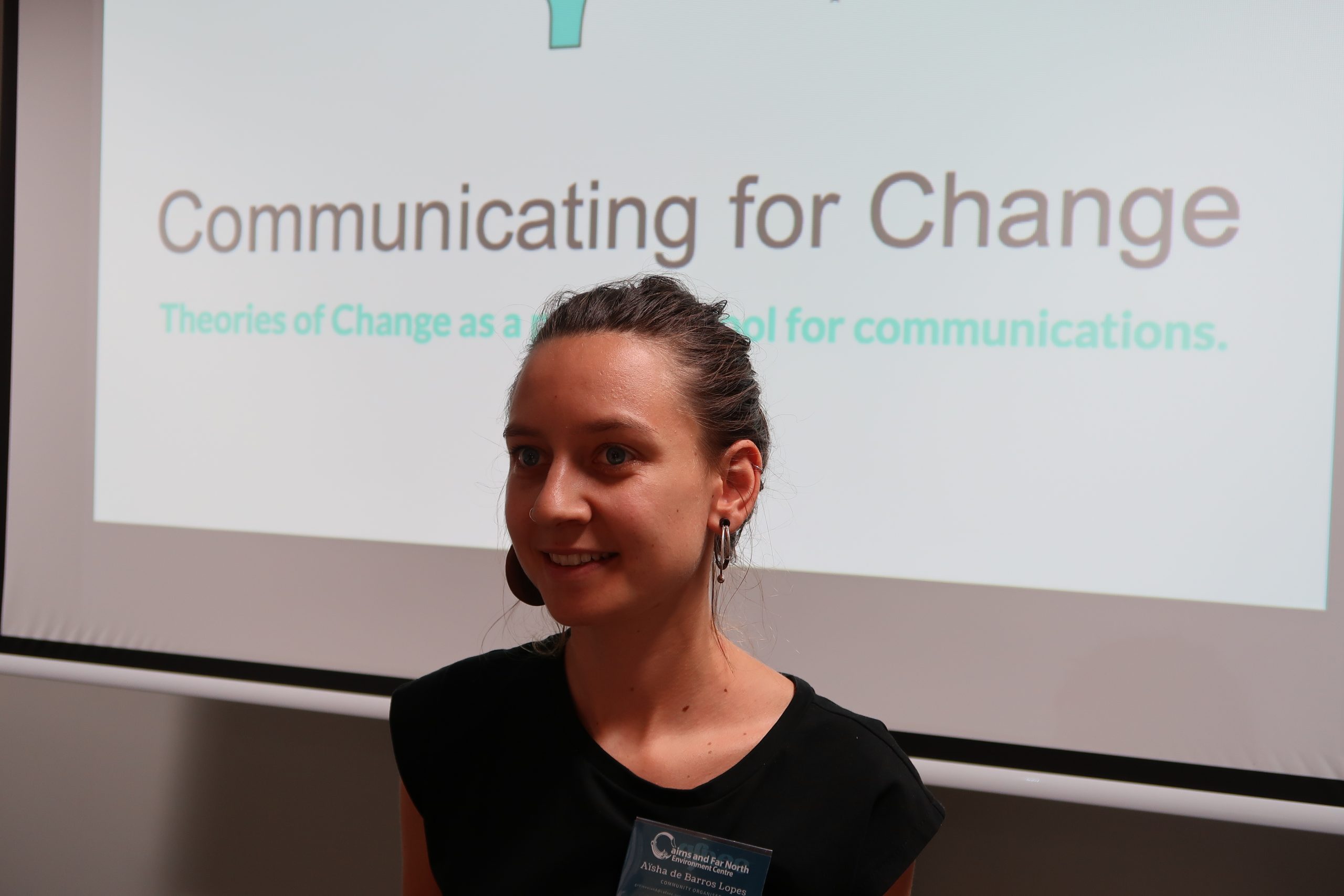 Aisha has been involved in campaigning and advocacy in Far North Queensland for the past 3 years. As Community Organiser, Aisha has been able to strengthen her relationship with the Cairns community, and bring to her work a knowledge and understanding of what it is our community needs.
Aisha has attained knowledge and skills in community organising and advocacy through comprehensive mentorship with activists in FNQ, and has completed the Change Agency Fellowship in 2019.
Aisha has previously developed and delivered advocacy training in FNQ with a number of environment organisations, as part of the Warriors of the Waterways Project; as well as continues to provide support and workshops to our volunteers.
settings.
Please read our Information Pack before applying.
Application Deadline: Friday 22nd January @5pm AEST
Upon application to be a Core Trainer, we encourage you to become a CAFNEC member.
In 2020, CAFNEC launched our Community Organising and Leadership Program. In our first year, CAFNEC thoughtfully recruited and activated eight individuals, with different backgrounds and experiences, who are deeply embedded in their community and passionate about creating collective change for social and environmental justice.
The Program's curriculum was established through the synthesis of results and feedback from CAFNEC's Community Survey.
Combining the core trainers' skills and the experience of CAFNEC's Community Organiser, CAFNEC created a training program to suit the needs of our community. CAFNEC's Community Organiser delivered three full-day intensive training sessions with the core trainers, equipping them with the tools and resources in community organising and campaign strategy.
In the lead up to the 2020 Queensland State Election, CAFNEC's core trainer group, along with the Climate Media Centre, delivered three full-day workshops to equip and activate members of our community, ensuring our movement was skilled up and growing for the pivotal decision making moment.