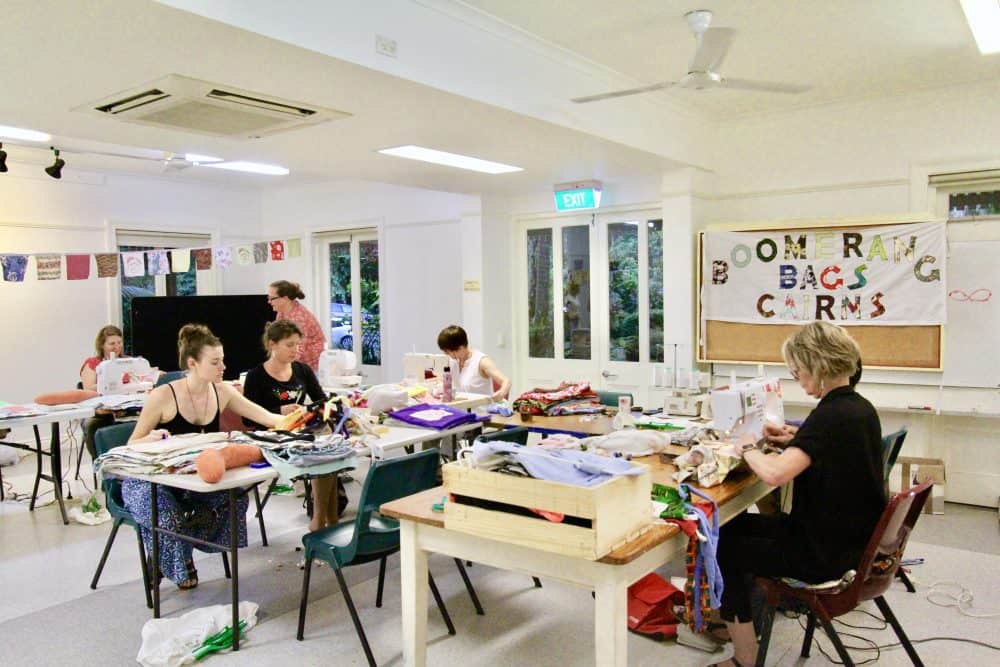 Boomerang Bags Cairns
COVID-19 UPDATE:
Boomerang Bags has started distributing sew-from-home kits to volunteers.
We are working on finishing bags and making scrub bags for healthcare professionals.
If you're interested in sewing from home and would like a kit, email projects@nullcafnec.org.au
MONTHLY SEWING BEES – POSTPONED
Boomerang Bags Cairns meets on the first Thursday of every month from 4.30 to 8.00 pm to sew Boomerang Bags as a group. We sew, we chat, we drink tea and usually, there is cake too! Got a sewing machine? – Definitely bring it along! Don't have one or can't sew? There are plenty of other jobs and with the expertise present, you can learn to sew too.
2020 Sewing Bee Dates: 6 Feb, 5 Mar, 2 Apr, 7 May, 4 June, 2 July, 6 Aug, 3 Sept, 1 Oct, 5 Nov, 3 Dec
Location: Downstairs of Cominos House, 27 – 29 Greenslopes Street, North Cairns.