As a part of our Community Organising & Leadership Program, CAFNEC's Core Trainers deliver free, experiential and empowering training workshops to our community. Our workshops provide our community with the skills and tools in Community Organising and Campaign Strategy.
These workshops are an important part of sharing with you our knowledge, be empowered, strngthen your capacity to take effective action, and support and activate others in our community. 
We are opening up a dialogue around climate action with our community, and we are asking you to come along and join us. 
As part of this years campaign, Our Climate, Our Way of Life, CAFNEC's Core Trainers are providing climate conversation workshops to build the skills of our community, and empower all of us to speak out and speak up.
When:
Saturday 6th March, 9am to 12pm

Saturday 26th June, 9am to 12pm
Saturday 25th September, 9am to 12pm
Where: Downstairs at Cominos House, 27-29 Greenslopes Street, North Cairns
Anyone who wants to learn how to take effective action for our beautiful, unique natural environment, and be empowered to create change for a safer climate!
Empowered by our local environmental leaders' training program, we want more people, like you, to have the necessary and relevant tools and skills in community organising and advocacy. To create a movement of proactive people offering their collective voice on climate action, rather than fragmented individuals struggling to be heard. We need strong local voices speaking up for change.
Our experiential and interactive workshops will equip you with the skills, confidence and connections to speak up effectively for climate action and make a real impact.
When: Saturday 17th April, 11am to 3pm
OR Sunday 18th April, 11am to 3pm
Where: Machans Beach Community Hall, 82 Tucker St
What's Provided:
– Amazing training by CAFNEC's Core Trainer Group
– An extensive resource kit on 'building people power' and 'running campaigns'.
– Lunch, and drinks
tea & coffee
PLACES ARE LIMITED!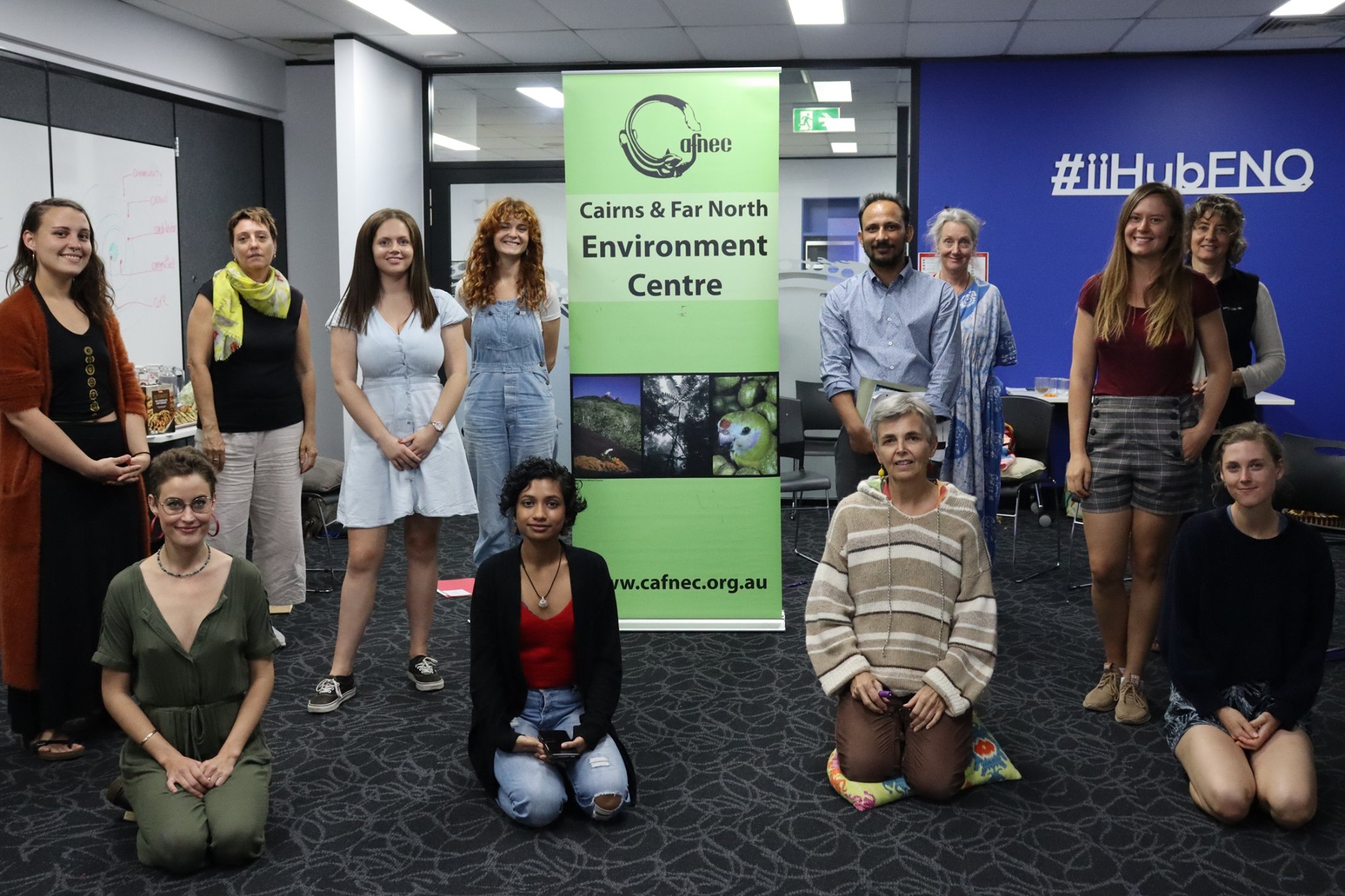 Community & Media Training: Telling our stories for a #GreenBlueRecovery
CAFNEC's Core Trainers are working with the Climate Media Centre to host FREE full-day workshops.
We are at a pivotal point here in Tropical North Queensland. 
As the pandemic continues we are seeing the
increasing impacts of climate change our natural environments and our communities are suffering.