PRESIDENT – Denis Walls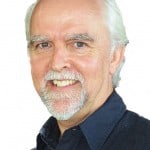 Denis has been a member of CAFNEC for over 20 years and has extensive political, social and environmental campaigning experience. He was a broadcaster and newspaper columnist for 10 years. He has worked as a sociology and environmental studies lecturer and Indigenous education program manager. Since the early 1990s he has fought to protect Trinity Inlet from inappropriate development and publicly represents the Cairns Wetlands Park Committee which seeks to preserve and promote the area for research, education and eco-tourism purposes. He is currently spokesperson for the Aquis Aware Coalition of Concerned Citizens.
VICE PRESIDENT – Sarah Hoyal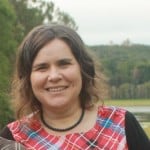 Sarah was born in Cairns in the early '70s and lived here until she was 15. After time in Brisbane, Sydney, Alice Springs and overseas she came back to Cairns in 2007 and was the CAFNEC Coordinator from 2009 until 2012 when she took time off to have a baby. Sarah has an academic and professional background in environmental science and community development and is inspired by the beautiful landscape of her childhood now under massive pressure from development. She believes CAFNEC has an important role in educating locals and tourists about the incredible natural values of this region, and helping to ensure these values are here for her children and theirs.
SECRETARY – Kerryn O'Connor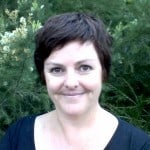 Kerryn is a passionate greenie who has dedicated much of her life to protecting FNQ's spectacular environment. She moved to Cairns in 2003 with her hubby Nathan and is currently the Sustainability Officer at JCU.  With over 15 years' campaigning experience, Kerryn has been involved in campaigns to; protect the internationally significant values of Cape York; end to broad scale clearing; protect 425,000ha of native forests in SEQ; protect rivers and stop destructive dams. More recently, she worked for the Wet Tropics Management Authority. Kerryn is a budding vegie gardener and an aspiring baker. She also enjoys riding her bicycle, kickboxing, Tai Chi and her pooch Boris. Kerryn loves most environments but the tropical savannas of Northern Australia really make her heart sing.
TREASURER – Dr Luke Preece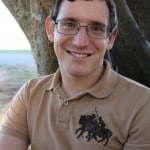 Luke grew up in the Northern Territory, where he developed a strong passion for environmental issues. After completing a PhD in the Lower Mekong on forest conservation strategies, Luke came to Cairns with his wife in 2011 and started at Cape York Natural Resource Management. Luke recently established a small business, Mida Organics, with the purpose of improving environmental awareness in Vietnam. While he is new to CAFNEC and relatively new to Cairns, he is dedicated to environmental issues and wishes to make the best positive impact to the region as possible. He is very much looking forward to working with this vibrant team!
 COMMITTEE MEMBER – Dr Lesley Clark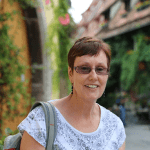 Lesley began her environmental activism more than 30 years ago with the Cairns branch of the Queensland Wildlife Preservation Society and CAFNEC. She entered politics as a Mulgrave Shire Councillor in 1985 and served as State Member for Barron River for 15 years. Since retiring from Parliament in 2006, Lesley has worked as a consultant supporting efforts to increase the number of women MPs in the Asia Pacific region. She has also had a number of roles with JCU and is currently an Adjunct Professor with Cairns Institute. Lesley has always retained her passion for the environment and is a member of Treeforce, the Aquis Aware Coalition and serves as a volunteer with the FNQ Wildlife Rescue Association.
COMMITTEE MEMBER – Lucy Graham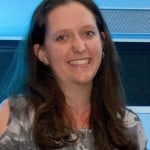 Lucy is studying a Bachelor of Sustainability at James Cook University. As a student and a community member she has demonstrated a great passion and commitment to sustainability, working in numerous volunteer groups. During her time at JCU she has been president of the JCU student sustainability club creating connections within the community and encouraging students to run projects on campus. She has successfully established partnerships in which students volunteer and engage with a wide range of community groups. Lucy has played a key role in encouraging students to get involved and be leaders themselves, at the same time contributing hundreds of volunteer hours to the different groups.
COMMITTEE MEMBER – Robert Goodwill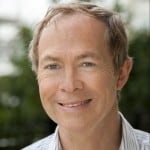 Robert has a long association with National Parks, the environment or the "bundu" as he calls it growing up in equatorial Kenya and Tanzania in the sixties and seventies. His interest in organised environmental and other progressive policies began with activism with NSW Greens. His contribution to CAFNEC will be bringing across professional skills from 30+ years within commerce and government sectors in law, finance,  business management, project development, governance and business improvement. He has a twelve year association with the Wet Tropics due to family moving to the area and is a keen bike rider and novice bird watcher. He is enthusiastic about his new role and the positivity of the people involved with CAFNEC.