Cairns Ecofiesta is back!
Cafnec is rounding up volunteers for Ecofiesta on Sunday, 13 June 2021.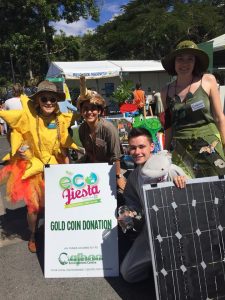 Volunteers will help with overall set-up and pack-down, provide information to attendees (fun costumes encouraged), help with proper bin usage (recycling, waste, compost), and provide support at the Cafnec tent.
All volunteers will be given a meal voucher and letter of acknowledgement of service from Cairns Regional Council.
A volunteer briefing will be held end of May before Cafnec Green Drinks.
Never attended an Ecofiesta? Learn more here:https://www.cairns.qld.gov.au/community-environment/sustainability/ecofiesta
Sign up here!