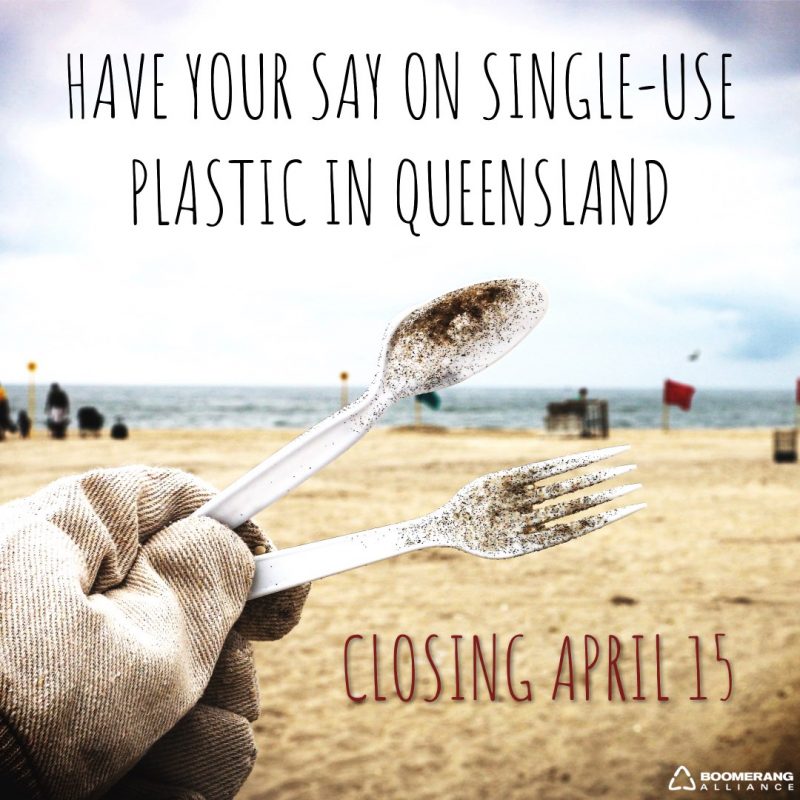 We may all be in self-isolation but that won't stop us from taking action!
If you are with us and think it is about time to say see-ya-later to single-use plastic products like straws, cutlery, plates and stirrers. Have your say now!
The Queensland Government is planning to introduce legislation to phase out certain plastic products. In the first stage plastic straws, stirrers, cutlery and plates (taking into account disability needs) would not be allowed to be supplied to the public from July 2021.
You can have your say on the proposed legislation in two ways:
1. take the short online survey at https://www.qld.gov.au/…/reduction/plastic…/reducing-plastic
2. Use this draft submission created by Boomerang Alliance and email this to the Department of Environment and Science at WastePolicy@nulldes.gov.au
Simply copy and paste draft submission template found at https://bit.ly/3bMfRvB
Submissions close on 15 April 2020