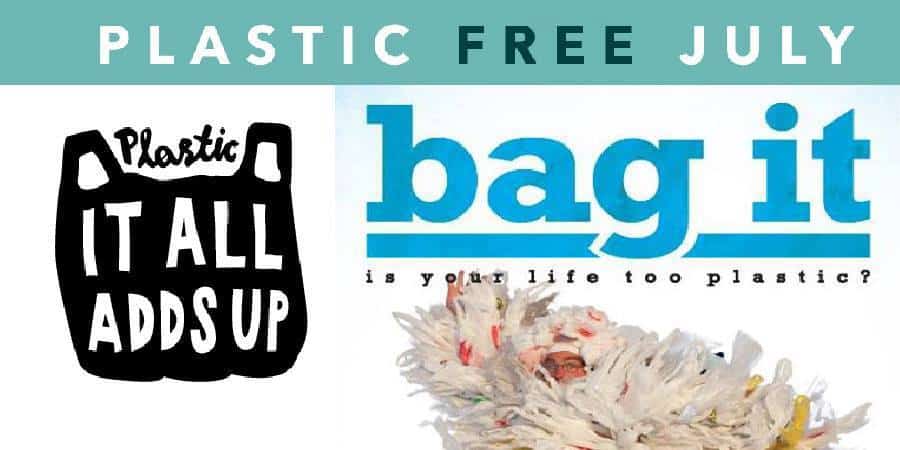 Date : Thursday, June 30
Time: 06:00 – 09:00 PM
Location: Hammock Cafe, 70 Abbott St, Cairns City, QLD 4870
Details:
Join us the night before Plastic Free July kicks off for some motivation – courtesy of Bag It! – the film.
Bring along your pillows, blankets and snacks to settle in for a passion-igniting story of an average man's journey to discovering the issue of plastic and ways to overcome its consumptive powers.
Tickets are FREE, but must be booked via Eventbrite.
"Try going a day without plastic. Plastic is everywhere and infiltrates our lives in unimaginable and frightening ways. In this touching and often flat-out-funny film, we follow "everyman" Jeb Berrier, who is admittedly not a tree hugger, as he embarks on a global tour to unravel the complexities of our plastic world. What starts as a film about plastic bags evolves into a wholesale investigation into plastic and its effects on our waterways, oceans, and even our own bodies. We see how our crazy-for-plastic world has finally caught up to us and what we can do about it. Today. Right now."
Pssst… we will also be launching our very own short film on plastic pollution – be amongst the first to see it!
This event is part of the team's new campaign called "It All Adds Up", which hopes to send a positive message and empower the community to make a change. We will also have a discussion on tips and tricks for fundraising for Plastic Free July to help people along the journey.
Want to get involved in Plastic Free July?
1. Make your Plastic Free July Pledge.
2. Help us fundraise (or make a donation yourself).
3. Follow CAFNEC Marine Response Team on facebook and subscribe to their upcoming events.
Contact person: Bess Murphy – 0409 696 939
Email: stencilproject@nullmarineteam.org