Back to FNQ Solar Hub Homepage
What Questions Should I ask My Installer or Supplier?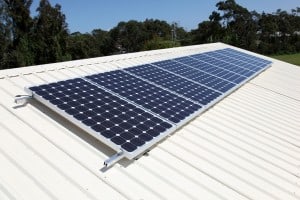 The next step is choosing a company and choosing the components that go into your solar system.  This is a crucial decision and may mean the difference between having a reliable system that makes a real contribution to reducing your living costs for years to come and having a not so positive experience.
It is important to choose a reliable supplier.  Here are some important things to look for in a company:
Are they local (have an office in the region)?
Do they provide a minimum 5 year warranty on panels and workmanship and a minimum 5 year warranty on inverter?
Do they include all costs associated with installation in all prices quoted?
Do they provide a 25 year warranty on performance?
Do they provide a 5 year warranty for racking?
Do they provide a 1 year minimum warranty on labour?
Are their warranties serviced in Australia or do they require you to send the panels overseas for servicing?
Our Participating Solar Companies Meet The Above Criteria:
See our Participating Solar Companies page for more information on how the FNQ Solar Hub program works.

Cairns and Far North Environment Centre  // Cairns Regional Council