PRESIDENT – Ellen Weber

Ellen completed her science degree from James Cook University in Townsville in 1994, graduating with a first class Honours in Botany. She moved to the JCU Cairns campus in 1996, and with three other lecturers, established the School of Tropical Biology. During this time she also undertook a higher research degree studying rainforest plants in the Daintree lowlands.She first joined the CAFNEC MC in 1997, including a stint as Secretary. It was a busy time, and in 2000 she left the committee. Two sons later (Louis and Frank), Ellen is delighted to back at working for CAFNEC. She remains in awe of the energy, commitment and productivity shown by staff, management committee, members and volunteers. The midges at Cominos Houses still drive her mad and she is a bit nervous about being elected President, given the calibre of her predecessors. Her day job is at the Wet Tropics Management Authority, working on vegetation mapping, threatened species, climate change, heritage conservation issues and building research partnerships with other organisations.In 2009, Ellen won first prize in the banana cake (iced) category at the Cairns Show. She beat a number of entrants from local, state and commonwealth government agencies in this competition, and was awarded the inaugural trophy for the inter-governmental cake baking challenge.
VICE PRESIDENT – Andrew Picone
I've been working and volunteering in the environmental field for around 15 years. In Victoria, I started of in bushland restoration for 'Save the Bush' and Greening Australia on weed removal and revegetation projects. As a volunteer campaigner I cut my teeth getting involved in old growth forest protection in East Gippsland with a particular focus on Goolengook.At Melbourne's RMIT University, I studied Social Science-Environment, providing an invaluable insight into the human dimension of conservation. This was followed by four years as an environmental and ecological planning consultant where I worked on biodiversity surveys, regional planning assessments, infrastructure projects, dodgy developments and the odd pro-bono project for local community groups. I moved to Cairns to study at JCU where I am currently a Masters by research candidate where I'm looking at the ecology of Bunya Pines up at Mt Lewis. I also work part time at the Australian Conservation Foundation with the Northern Australian Program on matters relating to Cape York Peninsula.I hope to make a meaningful contribution to advancing CAFNEC's vision for Far North Queensland and look forward to working with its amazing team of staff, volunteers and supporters.
TREASURER – Michael Bryan
Raised in Southern England. Worked for 20 years in tin mining in the middle of Nigeria. Cairns has been home for over 30 years. Not really green but dislikes waste. Drawn to CAFNEC by the terrific people.
SECRETARY – Melissa McQuillan
COMMITTEE – Andre Grant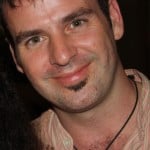 i am glad to be part of the CAFNEC Management committee and part of a small organisation with a strong and consistent reputation for punching well above its size over the years. This reputation has been built by determination and commitment shown by the large number of CAFNEC's volunteers. This is both encouraging and inspiring. It is these people that make the role of being on the MC and hounour. I hope that my personal background in Sustainable Development, Education for Sustainability, participatory community development and Indigenous issues will be an asset I can offer the CAFNEC team during my time here.
COMMITTEE – Kevin Mayo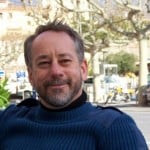 I was born in Cairns and grew up north of Cairns. I have a strong attachment to the area and share with so many people a love of this beautiful environment. CAFNEC is an organization I have admired for many years and with which I have been happily involved through Envirofiestas and various campaigns. Hopefully I can contribute a little more on the Management Committee. I have a background in community and professional arts, worked in health programs on Cape York, and lectured in anthropology at JCU Cairns.
COMMITTEE – Stacey OBrien
I grew up in Cairns and have lived in FNQ for most of my life. I have a background in agriculture and graduated from JCU in 2012 with a Bachelor of Planning. My interests in environmental protection and education stem from a deep respect for the natural systems and species that provide us with basic needs and the processes that keep our beautiful planet stable and fit to live upon. I am concerned for our amazing biodiversity, our water systems and  the state of our soil and believe that food insecurity is a growing threat to our beautiful country. I am inspired by the fantastic people that make up this organisation.
COMMITTEE – John Rainbird
John is from South Africa where he studied conservation biology. He lives with his partner and their two daughters. He currently works on climate change and coastal issues in the Torres Strait. His primary interest is unpacking the complexities of sustainability and how we dismantle the barriers that stand between us and a truly sustainable society based upon respect and consideration for our fellow humans and nature in all her complexities. He believes achieving sustainability within the current economic and political frameworks is not possible, and that hope lies in our willingness to confront the truth of our predicament and what is needed to address it.  He is a former CAFNEC Coordinator.