Calling all friends, fans, free-wheelers and anyone who thinks a boat cruise sounds like a bit of fun.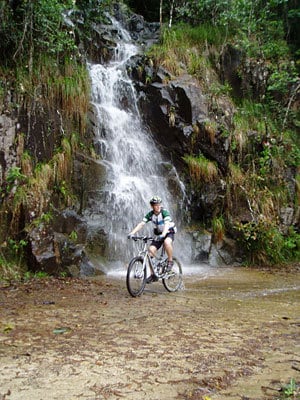 Please come a join us in our first ever, post-tour Celebration Cruise. Kindly donated by Passions of Paradise, we will be gathering on the 19th October 2012 for a night cruise on their 25m high-performance catamaran. This is an opportunity for a bit of revelry, all in the spirit of celebrating 11 successful years of the Far North Wilderness Bike Tour.
This is an event for all. If you are a past rider, a potential future rider, a recent returned rider, a rider support person, a sponsor, a CAFNEC lover, a volunteer or someone that just generally has a passion for riding through paradise – then this will be a great night for you.
When: Friday 19th October 2012, 5.45pm for a 6pm departure, Marlin Marina
How long: 2 hour night cruise including dinner
How much: $35 per person
What: Casual dress, no lycra, bring money for the bar and fun games
Queries: If you have any burning questions please e-mail tania@fnqbiketour.org.au
Tickets: Are available online here.
Numbers are limited to 60 people – so get your ticket now.
Once again, thank you so much to our 2012 Major Sponsor – Passions of Paradise for donating the night cruise and the crew for this well-deserved celebration of the Far North Wilderness Bike Tour.